Since Sony has canceled the release of The Interview, the movie that is causing North Korea to get its panties in a twist and take down Sony in the process, the Alamo Drafthouse Cinema's Dallas/Fort Worth theater is hosting a FREE SCREENING of Team America: World Police.
After Sony canceled the release of the North Korea assassination comedy The Interview, a Texas theater said it would swap the film with Paramount's 2004 film Team America: World Police for one free screening.
"We're just trying to make the best of an unfortunate situation," James Wallace, creative manager and programmer at the Alamo Drafthouse Cinema's Dallas/Fort Worth location, tells The Hollywood Reporter.
American flags and other patriotic items will be given out by theater employees, Wallace says.
The plot of Team America, co-written by South Park creators Trey Parker and Matt Stone, revolves around Kim Jong Il, the father of current North Korean dictator Kim Jong Un. The posters promoting the R-rated movie in 2004 included the tagline, "Putting the 'F' Back in Freedom."
Read more Top Five Theater Circuits Drop 'The Interview' After Sony Hack
In The Interview, Seth Rogen and James Franco's characters are tasked with assassinating Kim Jong Un.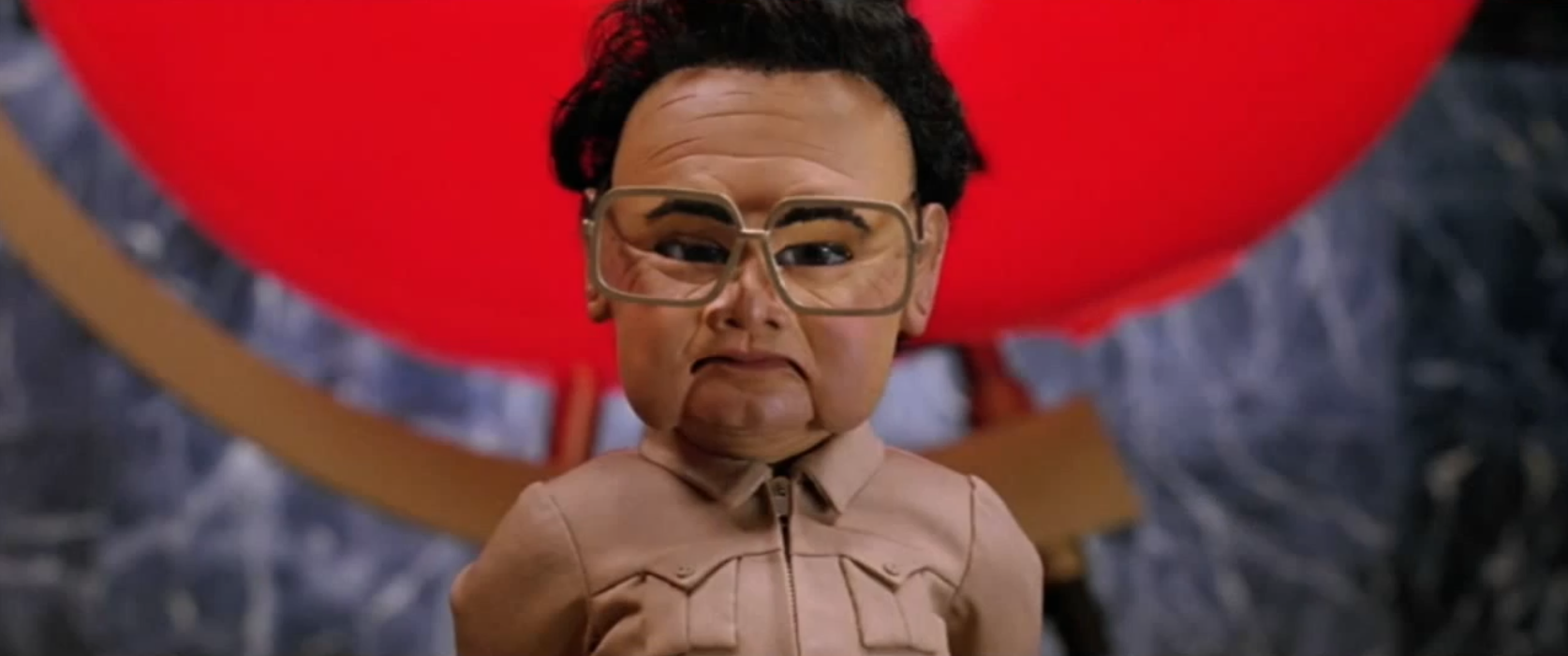 The Alamo Drafthouse movie theater in Dallas, Texas, will be showing Team America: World Policein place of The Interview on Dec. 27 at 7 p.m. Wallace says that the Dallas/Fort Worth location is the only location as of now that is planning to screen the replacement film.
In a note on its website, the theater added: "THAT is how true American heroes will be celebrating this year, but if you want to let the terrorists win…well, that's your prerogative."
Sony canceled the release of The Interview earlier on Wednesday after the country's five largest theater chains all decided against showing the film, saying in a statement: "We respect and understand our partners' decision and, of course, completely share their paramount interest in the safety of employees and theater-goers."

Courtesy of Chicks on The Right