via PATCH: A Palos Hills man and disabled Vietnam veteran was beaten, kicked, and thrown to the ground Oct. 15 during what he and his wife are calling a vicious attack by a 21-year-old man.
Richard Jones, 66, had just stepped out of his car near his townhome in the Riviera subdivision, when he asked a neighbor to slow down in the parking lot. His request sparked a verbal confrontation with the driver Michael Seno, and it's then that Jones' wife Alice says punches started flying.
Jones suffered two broken nasal bones, black eyes, scraped shins, a torn-off toenail—just some of his injuries. In photos taken during the altercation, Seno can be seen crouching above Jones, who is splayed on the pavement and attempting to shield his face. A neighbor "had to pry Seno off of him," Alice said. Jones, who suffers from PTSD, Parkinson's Disease and uses a cane to walk, lost consciousness briefly as they waited for an ambulance to arrive.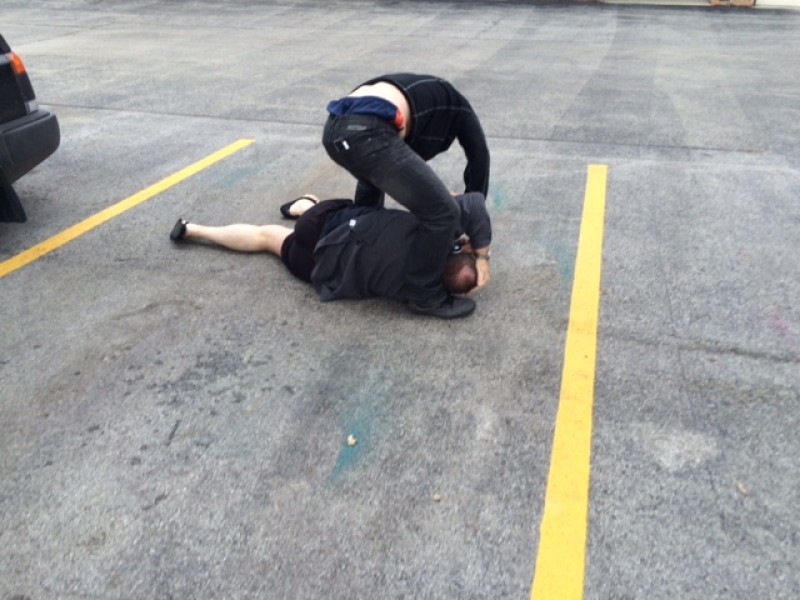 "His parents didn't raise him right," Richard said Tuesday while recovering at home. "I feel that by trying to protect little children in our own courtyard by telling him to simply slow down was not a call to war on a senior citizen and disabled veteran. That shows very poor upbringing and character on his part."
"Look what he did to him," one neighbor can be heard shouting in the background of a video taken at the scene. "You have no respect."
"I have respect for myself, not you guys. You have no respect for me!" Seno can be heard shouting in response, as well as making claims that Jones struck him first. Alice maintains that her husband "never touched" Seno, and that witnesses would agree.
"I never saw anything coming, I never even knew he was going to swing at me," Jones said. "It was just ridiculous. I'm a decorated Vietnam veteran."
Police arrived to find Jones "bleeding from the mouth and nose," according to reports. Seno, of Bridgeview, was arrested and charged with battery, according to Palos Hills police reports. Jones was taken to Palos Community Hospital and then later transferred to Loyola Medicine.
"There's no reason for this," Jones said.
Seno was issued a Nov. 16 court date at the Bridgeview Courthouse. Jones has obtained a restraining order against him.