(BizPac) The resident assistant of a dormitory at Appalachian State University is drawing social media fire for bulletin board postings in a public hallway that attack students on the basis of the skin color, religion and gender.
But the university doesn't seem to have a problem with it — it's only white, Christian men the bulletins are insulting.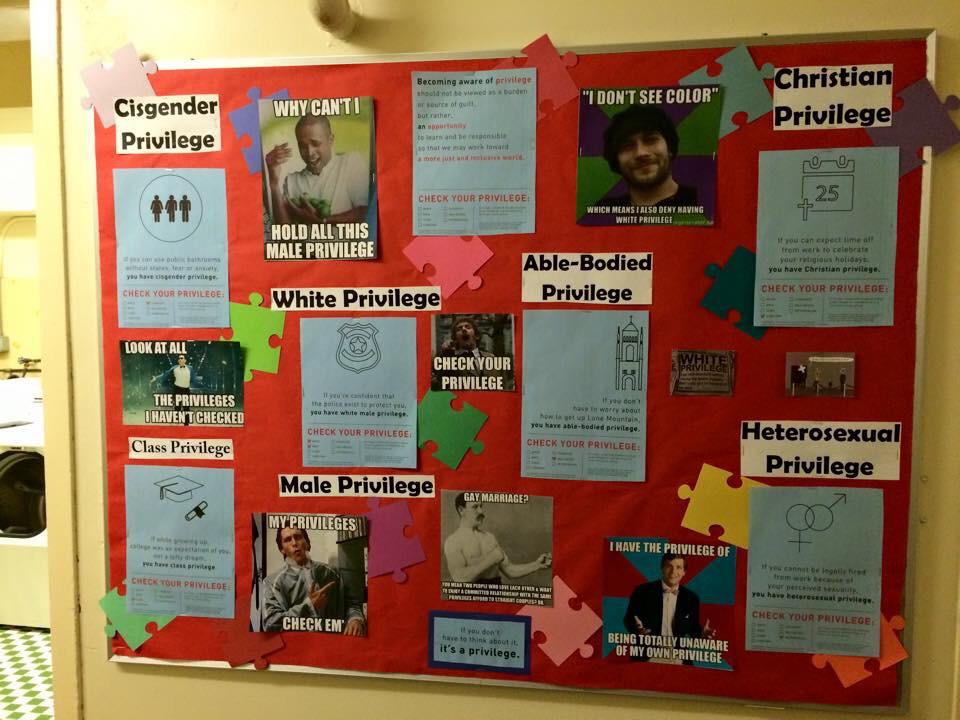 According to Campus Reform, the material appeared in the dorm of the Boone, N.C., college when students returned from spring break. Messages include attacks on "white privilege," "male privilege," "able-bodied privilege," "Christian privilege," "heterosexual privilege," "cisgender privilege" (that means being sane in the body you're born in), and "class privilege."
It's all under the catch-all "Check Your Privilege" movement started by three professors at the University of San Francisco (believe it or not!).
And App State students who live in the dorm aren't happy. "A residential hall is the last place to push an agenda," junior Laurel Littler told Campus Reform. "When I come home, I want to feel accepted, not outcasted for something I can't help.
"I can't help that I'm Caucasian. Will they be happy if I change the color of my skin so I don't have my 'white privilege' anymore? I want to be comfortable in my own skin. You can't preach equality if you aren't willing to let a people group feel accepted as they are."
Even the more liberal students don't like it. Mike Herbert, a sophomore communication major told Campus Reform the bulletin board postings felt personal.
"It was like a slap in the face," he said. "Although a lot of us have similar views as he does, we feel like it's a giant middle finger to us."
Neither the residence director of the dorm nor the sernior associate director for student life commented to Campus Reform.
But Twitter users had plenty to say. (Some rough language ahead.)
—Courtesy of BizPac Review