All Hamas is devoted to is death and destruction. If Israel ceased to exist and all the Jews in Israel were murdered, Hamas would die — without anything to destroy and anyone to kill, it would have no reason to exist.
"Hamas announces military training camps for 15 year olds," Elder of Ziyon, January 11, 2015 (thanks to The Religion of Peace):
The Hamas al Qassam Brigadesannounced that it open up registration for militarycamps for children aged 15 and up throughout the Gaza strip on January 20.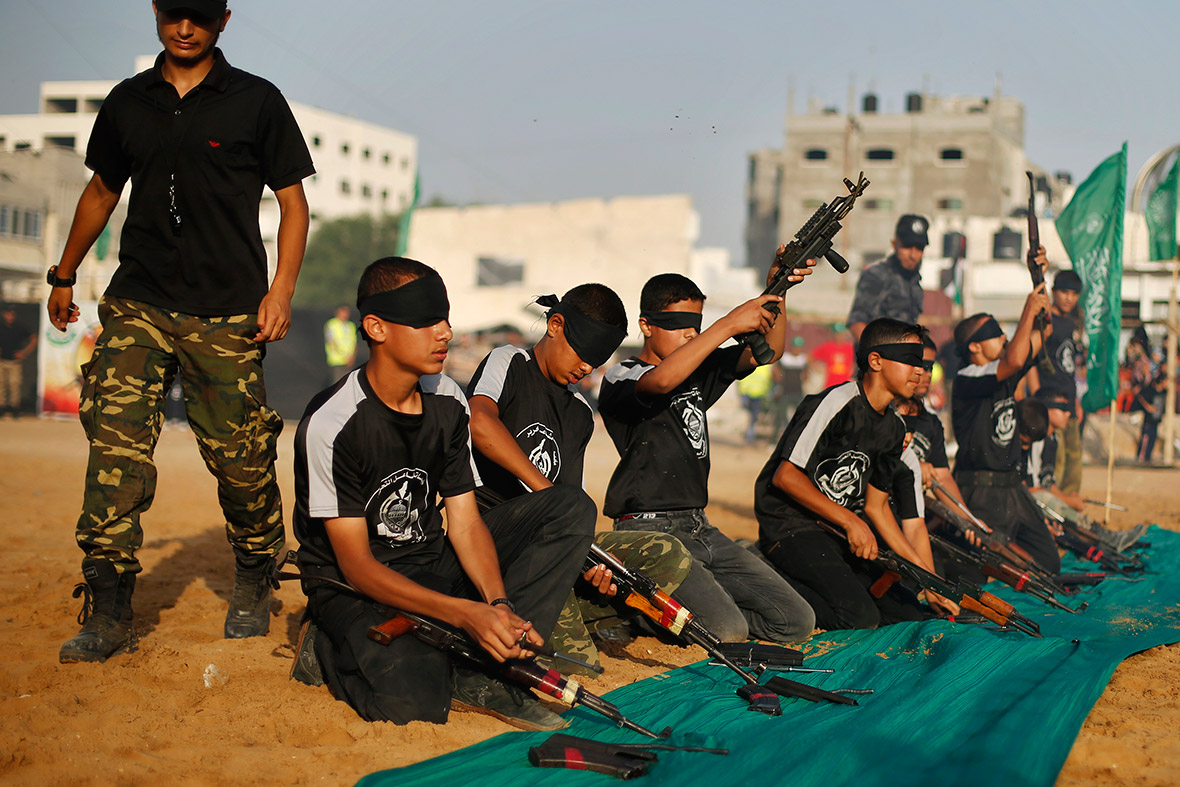 The camps will be called "Vanguard of the Liberation."
Hamas doesn't try to hide that it is training children to be armed terrorists. The announcement states that "the camps will include military drills and skills, shooting live ammunition, scouting skills and sermons, as well as courses in civil defense and first aid."
Kids can register for the camps "at the nearest mosque or the nearest Qassam Brigadesmilitary site." Since the army sites are sprinkled liberally throughout residential areas, that makes it much easier to find a place to register.
Here's the flyer announcing the camps:
This is the third year of the camps. Here are some photos from last year's graduation ceremony (a full video is here.)….
—Courtesy of Pamela Gellar