Our country was founded on immigrants and that is a fact. However, there is a difference between legal immigrants and refugees that truly needs to be explained to the left. The mainstream media has indoctrinated these impressionable people who refugees and illegals are they same as our ancestors.
Because of this failure to comprehend the difference between the two, there have been violent protests and constant strife. Now, these misguided activists have decided to make a change to the Statue of Liberty that will make your skin crawl.
The National Park is trying to figure out who unfurled a large banner under the Statue of Liberty that says "Refugees Welcome." The rangers discovered the banner on the statue's pedestal Tuesday afternoon and are thankfully removing it.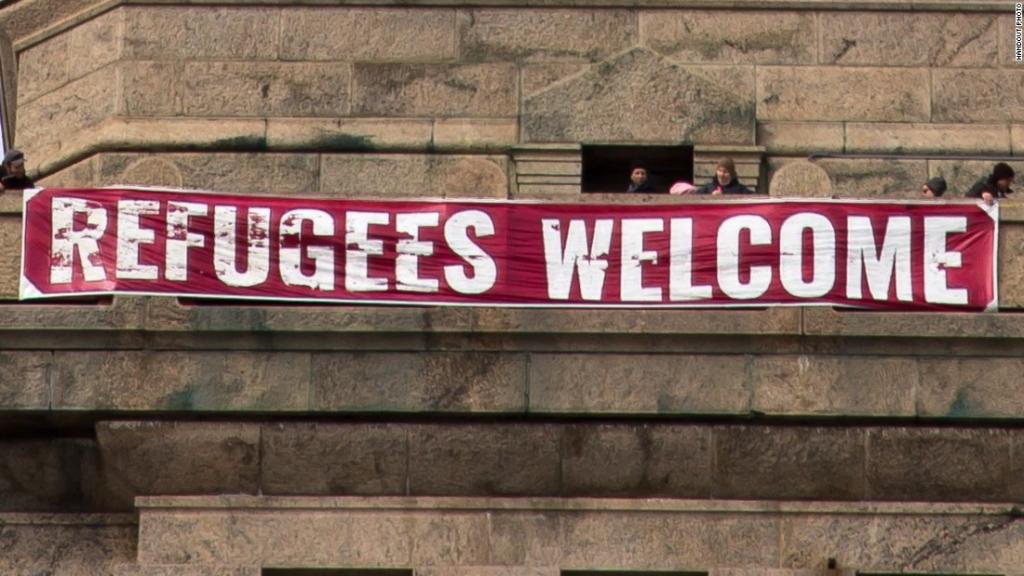 "Affixing a banner to the national monument is strictly prohibited, and an investigation is underway by the United States Park Police to identify suspects," the agency said in a statement.
Here is the banner affixed to the Statue of Liberty.
Activists just put a giant 'REFUGEES WELCOME' sign on the Statue of Liberty: pic.twitter.com/Nwl8geqaXo

— Persian Rose (@PersianRose1) February 21, 2017
Of course, this stunt was pulled after the Department of Homeland Security expanded immigration enforcement policies, but it needs to be done. Whoever did do this needs to face some serious consequences. The only way these antics will stop is when we hand down tougher punishments so that they know we mean business.
We are a country of immigrants as I stated before, but the difference is that our ancestors wanted to be here. These refugees are being shuttled here in mass and have no desire to leave their culture of violence behind.
If there was any question if that was the truth all you have to do is look at Sweden. Due to their liberal open door policy for refugees the country has turned incredibly violent. Is that what we want happening here? Not at all, but when you offer that argument to liberals their only response is that we are racists.
The real question is, do more American people need to be harmed before the left understands that an open door policy is dangerous?
H/T [ CBS News, The Gateway Pundit ]