Obama is turning the U.S. into an Islamic nation. That's his goal. He wants to see the destruction of America. This is his legacy folks.
In fact..this is what the left wants. I hope we can stop this madness before America is gone.
From Breitbart
The number of green cards the Obama administration granted to migrants from the Middle East increased dramatically over a single year, according to a new analysis of recently published government data.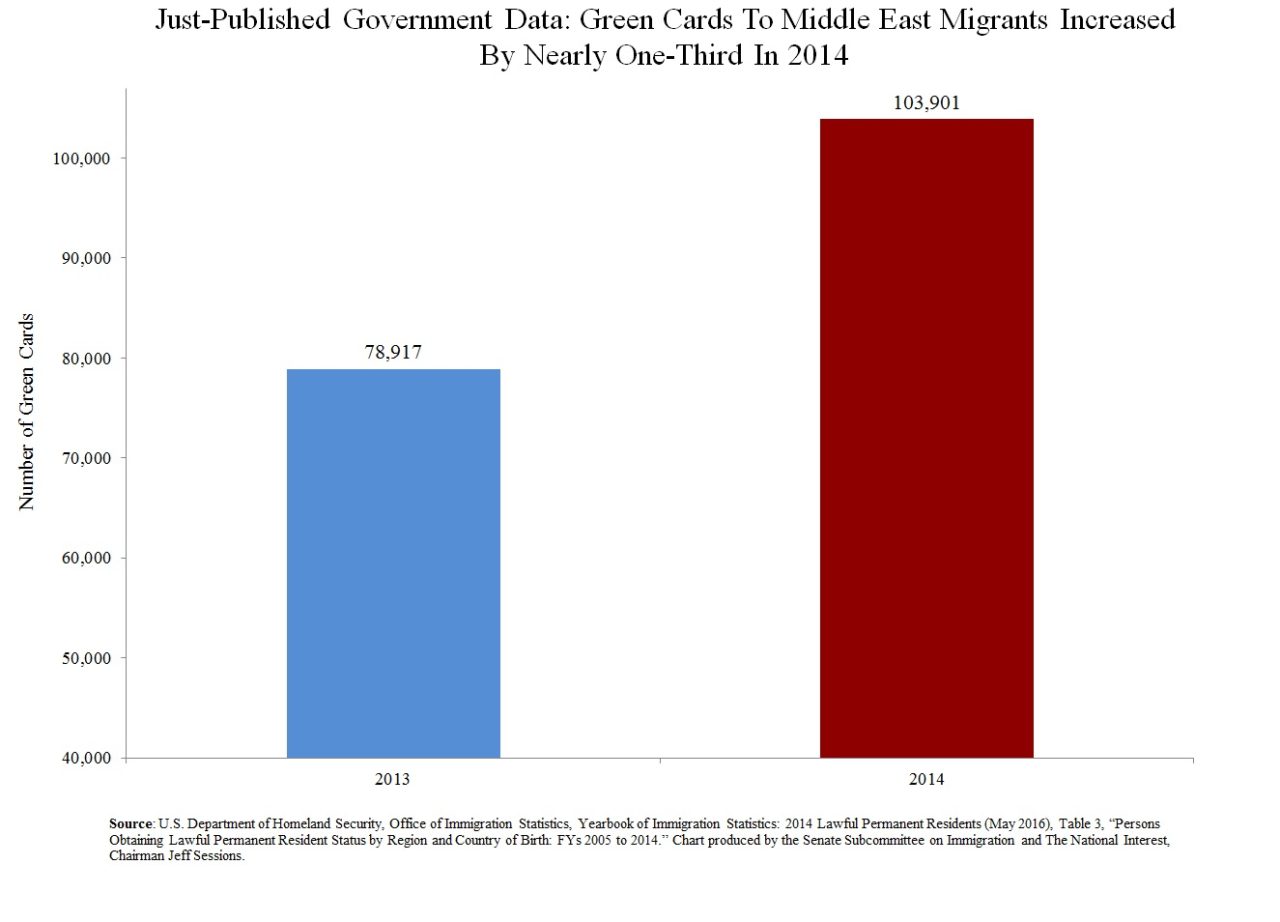 In a chart slated for release later today, the Senate Subcommittee on Immigration and the National Interest highlight a 32 percent increase in the number of migrants from Middle Eastern countries granted Legal Permanent Resident status from Fiscal Year 2013 to FY 2014. Read More