This is beyond appalling. This is Islam exposing itself. I've never seen such evil in my life. If Islam is not reformed it needs to be banned worldwide. This is a world problem. These parasites think they can go around slaughtering innocent people in the name of Allah.
To the good Muslims who don't want this barbaric violence reform your religion…If not…why are you part of this death cult? Because this is what it is.
To the Americans who continue to make excuses for Islam…educate yourself on the death cult. Here is a good site for you to do some homework.
Here is an update on Ramadan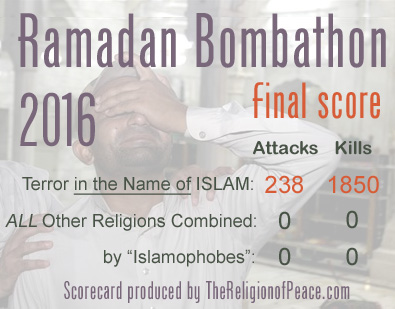 This #ramadan day already suicide bomb #Turkey,housing burn #Germany,MASS SHOOTING #TelAviv.#MAGA #DC #brexit #EUref pic.twitter.com/UtyiOLCoxl

— Bruce Porter, Jr. (@NetworksManager) June 8, 2016
APPALING: Palestinians in #Gaza celebrating the SUCCESFUL Israeli bloodshed, their first HOLY attack during #Ramadan pic.twitter.com/3oZDWU5aCV

— Israel News Flash (@ILNewsFlash) June 8, 2016
4 year old girl among victims.
SHATTERING UPDATE: Death toll of mass shooting terror attack in Tel Aviv rises to 3.
4 y/o girl among victims. pic.twitter.com/XOo33s8ZhE

— Israel News Flash (@ILNewsFlash) June 8, 2016