Of course this Muslim is going to say that. They all say it. Another way to brainwash the public in thinking Islam is just so peaceful..That only a small group of Muslims kill.
No this is Islam! They are only following the instructions of the Quran.
From Breitbart
Last week's terror attack by an Islamic jihadist on the Pulse gay nightclub in Orlando was not actually Islamic terrorism, says a Muslim activist invited to serve on President Barack Obama's homeland security advisory council.

The message from activist and advisor Laila Alawa came via a retweet of a tweet from the her business deputy.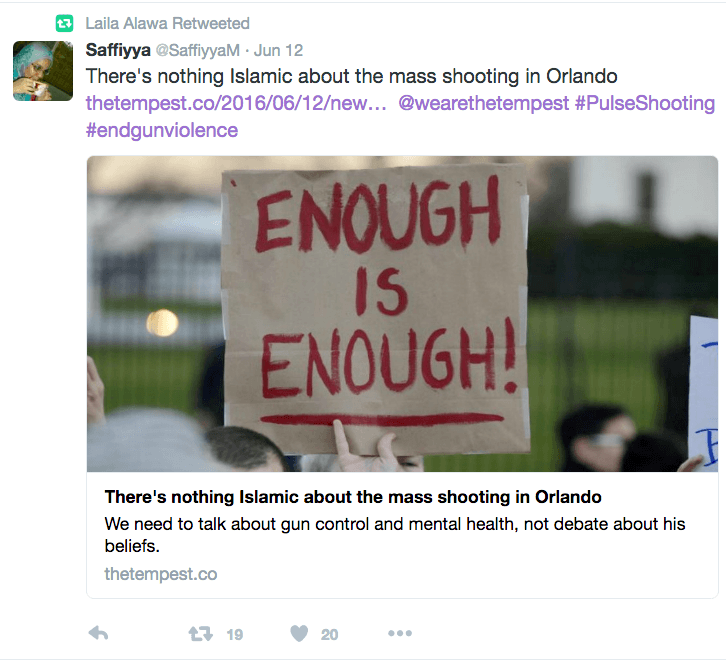 The author of the original tweet is Saffiya Mohammed, the "Community Editor" at a website called TheTempest.co, which was founded by Alawa. The site describes itself as a "media and tech company created and run by diverse millennial women, for the world." Read More