Excerpted from Mad World News: The Affordable Care Act, aka Obamacare, came with dire warnings of hardships to come from 'the crazy tea baggers.' Now, those unheeded cautions are becoming a reality. Apparently, the Obamacare mandate doesn't come with a magic money tree to curb the obvious costs associated with it. Although many cheered about free healthcare, Obamacare reminds us that nothing is ever 'free.'
This is proving true for one school district and its staff, who will find themselves with more financial burden thanks to the 'Affordable' Care Act.
Prior to the insurance mandate, the Twin Falls School District provided their part-time paraprofessionals with 30 hours of work per week and part-time benefits. With the new mandate, those employees working 30 hours are required to receive full-time benefits. In the real world, those benefits cost money. In this case, the cost would be to the tune of about $7,000 per employee, totaling more than $1 million.
With 150 paraprofessionals, including positions like janitors, substitute teachers, and food service workers, who worked 30 hours a week, the school district was forced to make tough decisions when it came to the employees' hours. With many schools already struggling with budget issues, where does one expect a school board to acquire an additional $1,050,000?
Unfortunately, the school district had to do exactly what the right-wing thought would happen — they made the decision to cut paraprofessional hours from 30 a week down to 27.5 hours a week this spring, so that the costly additional benefits would not be mandatory. While the staff will continue with the same part-time benefits they already received, they will now be working a half hour less each day, obviously resulting in less pay.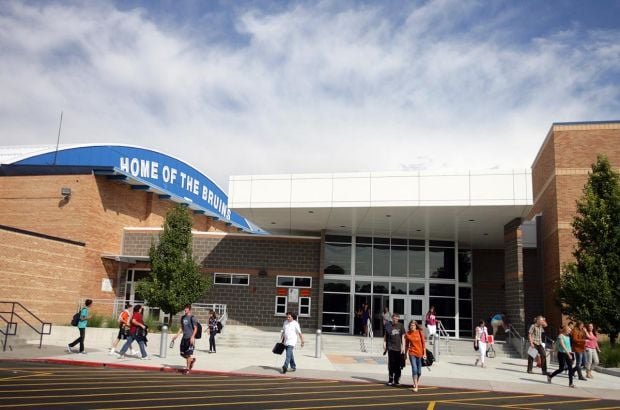 According to
7KTVB.com
, Shannon Swafford is the Human Resources Director and said it was a tough decision, but one the district had to make.
[pull_quote_right]"It's a huge decision for the district and not something we take lightly at all, we really value our employees a lot and we had 150 paras, which we are fortunate to be able to have a large number of paras on our staff, and if we were going to have 150 paras on full-time that would be a cost of over a million dollars," said Swafford.[/pull_quote_right]
7KTVB.com went on to report:
Swafford said they did tell the employees last year to prepare them and give them time to look for new work if they wanted to. She said most stayed with the Twin Falls School District.
The issue was brought up at last week's school board meeting.
Members decided to put together a committee to look into the district's salaries for classified workers.
Swafford says they want to make sure that everyone is paid at a fair rate, especially after so much concern over the cut in hours.
Read more from Mad World News