Here's been a disturbing number of attacks on the memories of the fallen this past Memorial Day weekend.
A Vietnam War memorial at Venice Beach was defaced with graffiti, as were a handful of memorials in other States.  But non were as disturbing as the actions of one vandal in Kentucky who has since been identified.
As Downtrend reports:
Some deranged nitwit decided to plow through a field of crosses carefully laid out for Memorial day.

In Henderson, Kentucky, Saturday was an emotion day for many in Henderson, after a driver plowed down more than 160 Memorial Day crosses in Central Park.
Here are just some of the photos: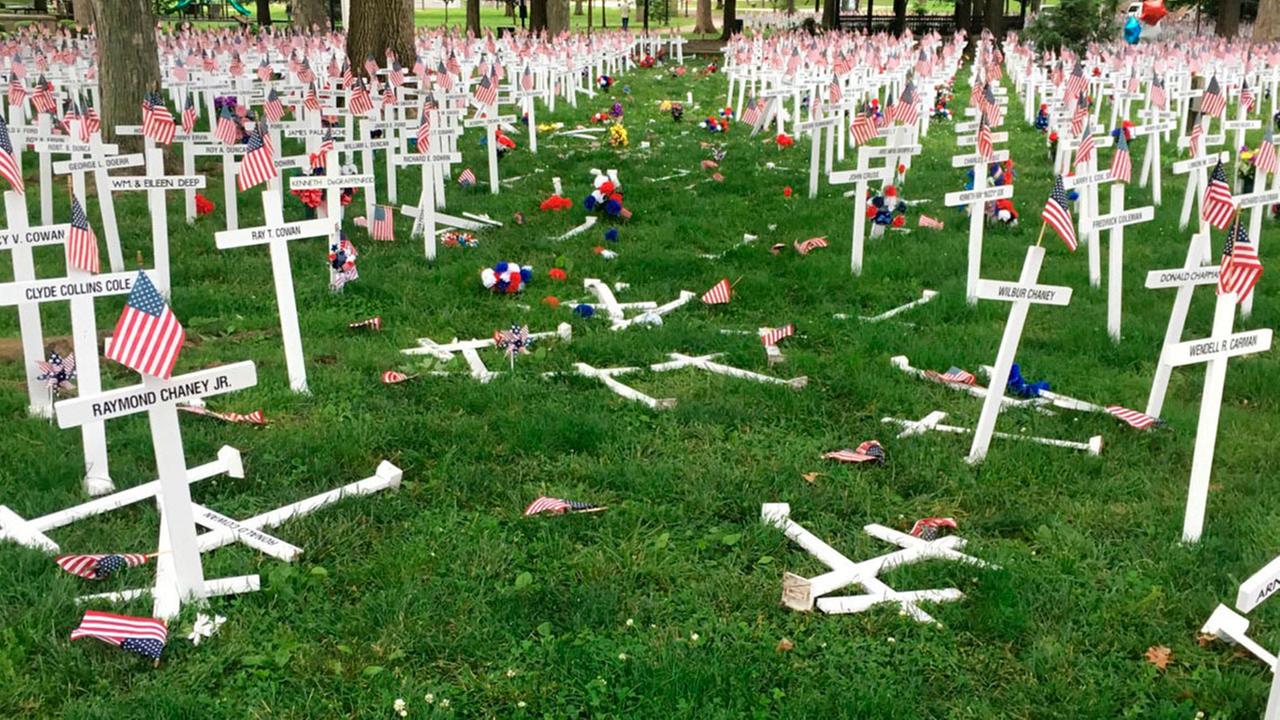 Police arrested 27-year-old Anthony Burrus in the case. He's facing charges of leaving the scene of a crash and criminal mischief.

Officials say they found the dozens of crosses knocked over by a car Saturday morning. Some of them were damaged, while the others were destroyed.

On each of the 5,000 crosses, there is a name of a member of the military who has passed away.

The committee in charge of the crosses spent the rest of the weekend repairing them and putting them back in place before the Memorial Day ceremony at the park.
Anyone want to take any bets on what political party these vandals identify with? I'll start the betting pool.