The left has a strange soft spot for illegal immigrants which is truly baffling. For some reason those on the left view illegal immigrants like a three-legged puppy that just needs a good loving home. And, the rest of us need to embrace these sombrero-clad fence-jumpers into society as well as their criminal tendencies. Instead of liberals encouraging illegals to come into the country legally they have created a safe space for them in sanctuary cities. For years, the left was able to hide illegals away in this special zones, but those days are now in the past after what President Trump just did.
During Donald Trump's campaign, he promised that he would crack down on illegal immigration and the cities that harbored them. Now, that Trump was elected he has kept his word by allowing ICE to do their job without the federal government interfering. In order to round up all these criminals that are living off the taxpayer's dime, the acting ICE director Thomas Homan has unveiled a new plan. Earlier this week, Homan said he plans on really cracking down on illegal immigration and has brought on 10,000 extra agents to do it. 
Homan also said that Trump policies are a welcome change for his agents after being restrictive so long from the former administration. Now, after years of waiting, ICE agents are able to finally do their job and kick out the foreign squatters.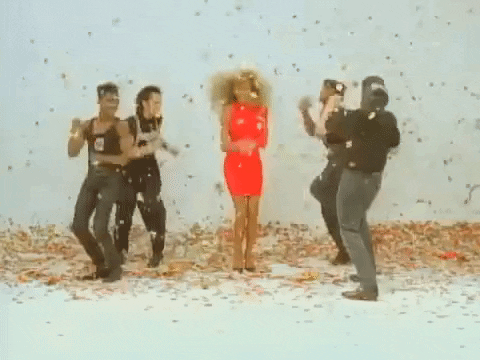 According to Opposing Views:
Immigration and Customs Enforcement (ICE) acting director Thomas D. Homan has indicated that he will deploy thousands of additional immigration agents to detain and deport undocumented immigrants residing in jurisdictions that do not fully cooperate with the agency, also known as "sanctuary cities."
On July 18, Homan asserted during an interview that the Trump administration had enabled his agency to enforce immigration law to the fullest extent. In the acting director's view, President Donald Trump's approach to immigration has been effective.
"You can like President Trump, not like him, like his policies, but one thing no one can argue with if the effect they've had," Homan told the Washington Examiner.
The ICE acting director cited that since Trump assumed office, illegal border crossings had slowed by roughly 70 percent, arrests of undocumented immigrants had risen by roughly 40 percent and that his agents' requests for jailed undocumented immigrants had surged by 80 percent.
"You'd think everybody would be celebrating these policies," Homan added.
During former President Barack Obama's tenure, ICE deported roughly 2.7 million undocumented immigrants. While Obama deported more immigrants than any previous administration, he also installed policies that called on ICE agents to prioritize undocumented immigrants who were apprehended at the border, committed felonies or multiple misdemeanors.
Trump has expanded the criteria for priority deportation to virtually every undocumented immigrant living in the U.S. On Feb. 21, ICE Enforcement and Removal Operations (ERO) director Matthew Albence circulated a memo ordering his agents to apprehend every undocumented immigrant they encountered, ProPublica reports.
"Effective immediately, ERO officers will take enforcement officer against all removable aliens encountered in the course of their duties," Albence wrote.
"What this president has done is taken the handcuffs off of law enforcement officers who are charged with enforcing immigration laws," Homan continued.
The policy changes have been reflected in ICE arrests. Between, January 22 and April 29, immigration agents detained 10,845 undocumented people who had committed no prior criminal offenses other than their immigration status, roughly triple the amount arrested in 2016, according to Newsweek.
Homan has set his sights on sanctuary cities, the jurisdictions with policies that discourage local law enforcement from turning over undocumented immigrants to ICE agents. The acting director asserted "In the America, I grew up in, cities didn't shield people who violated the law."
Homan revealed that the Trump administration had granted his request to hire 10,000 new ICE agents and deploy them specifically to sanctuary cities. The acting director stated that if local governments want to protect an arrested undocumented immigrant, his agents would just sweep through the community.
Acting ICE director preparing sanctuary city crackdown with 10,000 new agents https://t.co/nRjGkdGXeZ

— Fox News (@FoxNews) July 19, 2017
Of course, the left will throw a temper tantrum and whine about it, but the law is the law. If these illegals want to come to America they can do it like everyone else did before them by not breaking the law. Until then they can catch a bus back to where they came from and file the paperwork to become a legal citizen.
The left would love everyone to believe that these illegals are all here to simply make a better life for themselves, however, the crime statistics tell an entirely different story.
According to Breitbart:
Between 2008 and 2014, 40% of all murder convictions in Florida were criminal aliens. In New York it was 34% and Arizona 17.8%.
During those years, criminal aliens accounted for 38% of all murder convictions in the five states of California, Texas, Arizona, Florida and New York, while illegal aliens constitute only 5.6% of the total population in those states.
That 38% represents 7,085 murders out of the total of 18,643.
So, needless to say, it is great to see ICE busting up these sanctuary cities since it is a step in the right direction. Of course, there is much more work to do, but this is just one step in reclaiming our country after years of it being abused. 
H/T [ Fox News ]
FOLLOW us on Facebook at Freedom Daily!