40 DISTURBING Quotes From Barack Hussein Obama On Islam And Christianity…WOW! This says it all!!
From NTEB
When someone shows you who they are, believe them
Since 2009, NOW THE END BEGINS has brought you story after story in detailed accounts of exactly how Obama feels about Islam, and how he views Christianity and the Bible. So today, in light of recent events in Washington, we feel it important that you know exactly where your president stands in regards to his faith and his god. Below are 20 quotes he has made about Islam, and 20 quotes he has made about Christianity. Nothing edited or mashed up, just exactly in the context he originally spoke them in with fully-sourced links so you can see where they come from.
If after reading this, you still want to think he is not a Muslim, then that will be your right to do so. But it won't be because someone didn't try to warn you and open your eyes to the truth.

20 Quotes By Barack Hussein Obama About Islam and Mohammed
#1 "The future must not belong to those who slander the Prophet of Islam"
#2 "The sweetest sound I know is the Muslim call to prayer"
#3 "We will convey our deep appreciation for the Islamic faith, which has done so much over the centuries to shape the world — including in my own country."
#4 "As a student of history, I also know civilization's debt to Islam."
#5 "Islam has a proud tradition of tolerance."
#6 "Islam has always been part of America"
#7 "we will encourage more Americans to study in Muslim communities"
#8 "These rituals remind us of the principles that we hold in common, and Islam's role in advancing justice, progress, tolerance, and the dignity of all human beings."
#9 "America and Islam are not exclusive and need not be in competition. Instead, they overlap, and share common principles of justice and progress, tolerance and the dignity of all human beings."
#10 "I made clear that America is not – and never will be – at war with Islam."
#11 "Islam is not part of the problem in combating violent extremism – it is an important part of promoting peace."
#12 "So I have known Islam on three continents before coming to the region where it was first revealed"
#13 "In ancient times and in our times, Muslim communities have been at the forefront of innovation and education."
#14 "Throughout history, Islam has demonstrated through words and deeds the possibilities of religious tolerance and racial equality."
#15 "Ramadan is a celebration of a faith known for great diversity and racial equality"
#16 "The Holy Koran tells us, 'O mankind! We have created you male and a female; and we have made you into nations and tribes so that you may know one another.'"
#17 "I look forward to hosting an Iftar dinner celebrating Ramadan here at the White House later this week, and wish you a blessed month."
#18 "We've seen those results in generations of Muslim immigrants – farmers and factory workers, helping to lay the railroads and build our cities, the Muslim innovators who helped build some of our highest skyscrapers and who helped unlock the secrets of our universe."
#19 "That experience guides my conviction that partnership between America and Islam must be based on what Islam is, not what it isn't. And I consider it part of my responsibility as president of the United States to fight against negative stereotypes of Islam wherever they appear."
#20 "I also know that Islam has always been a part of America's story."
20 Quotes By Barack Hussein Obama About Christianity and the Bible
#1 "Whatever we once were, we are no longer a Christian nation"
#2 "We do not consider ourselves a Christian nation."
#3 "Which passages of scripture should guide our public policy?  Should we go with Leviticus, which suggests slavery is OK and that eating shellfish is an abomination?  Or we could go with Deuteronomy, which suggests stoning your child if he strays from the faith?"
#4 "Even those who claim the Bible's inerrancy make distinctions between Scriptural edicts, sensing that some passages – the Ten Commandments, say, or a belief in Christ's divinity – are central to Christian faith, while others are more culturally specific and may be modified to accommodate modern life."
#5 "The American people intuitively understand this, which is why the majority of Catholics practice birth control and some of those opposed to gay marriage nevertheless are opposed to a Constitutional amendment to ban it. Religious leadership need not accept such wisdom in counseling their flocks, but they should recognize this wisdom in their politics."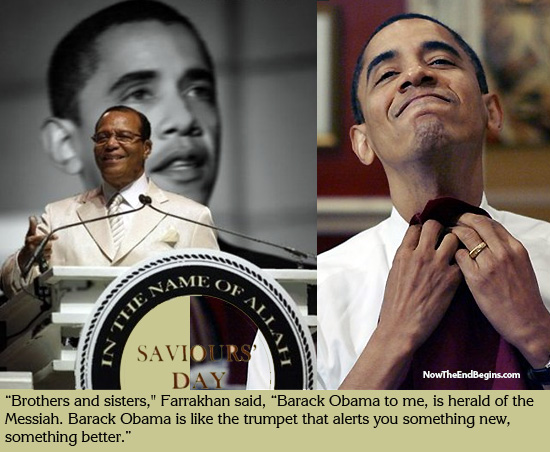 #6 From Obama's book, The Audacity of Hope: "I am not willing to have the state deny American citizens a civil union that confers equivalent rights on such basic matters as hospital visitation or health insurance coverage simply because the people they love are of the same sex—nor am I willing to accept a reading of the Bible that considers an obscure line in Romans to be more defining of Christianity than the Sermon on the Mount."
#7 Obama's response when asked what his definition of sin is: "Being out of alignment with my values."
#8 "If all it took was someone proclaiming I believe Jesus Christ and that he died for my sins, and that was all there was to it, people wouldn't have to keep coming to church, would they."
#9 "This is something that I'm sure I'd have serious debates with my fellow Christians about. I think that the difficult thing about any religion, including Christianity, is that at some level there is a call to evangelize and prostelytize. There's the belief, certainly in some quarters, that people haven't embraced Jesus Christ as their personal savior that they're going to hell."
#10 "I find it hard to believe that my God would consign four-fifths of the world to hell.  I can't imagine that my God would allow some little Hindu kid in India who never interacts with the Christian faith to somehow burn for all eternity.  That's just not part of my religious makeup."
#11 "I don't presume to have knowledge of what happens after I die. But I feel very strongly that whether the reward is in the here and now or in the hereafter, the aligning myself to my faith and my values is a good thing."
#12 "I've said this before, and I know this raises questions in the minds of some evangelicals. I do not believe that my mother, who never formally embraced Christianity as far as I know … I do not believe she went to hell."
#13 "Those opposed to abortion cannot simply invoke God's will–they have to explain why abortion violates some principle that is accessible to people of all faiths."
#14 On his support for civil unions for gay couples: "If people find that controversial then I would just refer them to the Sermon on the Mount."
#15 "You got into these small towns in Pennsylvania and, like a lot of small towns in the Midwest, the jobs have been gone now for 25 years and nothing's replaced them. And they fell through the Clinton Administration, and the Bush Administration, and each successive administration has said that somehow these communities are gonna regenerate and they have not. And it's not surprising then they get bitter, they cling to guns or religion or antipathy to people who aren't like them or anti-immigrant sentiment or anti-trade sentiment as a way to explain their frustrations."
#16 "In our household, the Bible, the Koran and the Bhagavad Gita sat on the shelf alongside books of Greek and Norse and African mythology"
#17 "On Easter or Christmas Day, my mother might drag me to church, just as she dragged me to the Buddhist temple, the Chinese New Year celebration, the Shinto shrine, and ancient Hawaiian burial sites."
#18 "We have Jews, Muslims, Hindus, atheists, agnostics, Buddhists, and their own path to grace is one that we have to revere and respect as much as our own"
#19 "All of us have a responsibility to work for the day when the mothers of Israelis and Palestinians can see their children grow up without fear; when the Holy Land of the three great faiths is the place of peace that God intended it to be; when Jerusalem is a secure and lasting home for Jews and Christians and Muslims, and a place for all of the children of Abraham to mingle peacefully together as in the story of Isra — (applause) — as in the story of Isra, when Moses, Jesus, and Mohammed, peace be upon them, joined in prayer.  (Applause.)"
#20 "I believe that there are many paths to the same place, and that is a belief that there is a higher power, a belief that we are connected as a people."
BREAKING: Badass Soldiers Go Rogue, 'F Up' 150 Of Them For Free During Shutdown – Hell Yeah!
THEY THOUGHT THEY WERE SAFE – THEY WEREN'T!
In an official statement today by US coalition spokesman Col. Ryan Dillon we now have confirmation of a massive US airstrike against the eastern Syrian town of Sharah. Hitting what used to be one of the main ISIS headquarters.
The attack took place on Saturday but was not reported on until today. Col. Dillon went on to confirm that US forces killed 150 ISIS fighters within the headquarters and that the headquarters had been under constant surveillance for a while now. He also added that the US believes it was impossible for any civilians to have been killed in the attack which means all the scumbags killed were indeed terrorists.
According to a statement from the U.S. Central Command, the airstrike took place in one of the last remaining pockets of ISIS control along the Euphrates River. The strike consisted of a squadron of F-18 fighter jets based out of the aircraft carrier The USS Theodore Roosevelt.
While ISIS has lost 98 percent of the territory it had when President Barack Hussein Obama was in office, the remaining 2% held by the terror group includes an area around the Syrian city of Al-Sharifah. Top U.S. military officials have said they believe the head of ISIS, Abu Bakr al-Baghdadi, is hiding in the area and may have been killed in last weekend's strike.
Why is Obama Unable to Call Terrorist Attacks Islamic Terrorism?
As a kid we used to say "Sticks and stones can break my bones, but words can never hurt me."
We were wrong. Words are dangerous. Words can be deadly. Words (or lack of them) can inspire terrorism. As radical Islamic Jihad threatens our countries, our children and our free speech, there is a new Neville Chamberlain. His name is Barack Hussein Obama.
The problem is in the words Obama says and doesn't say. The words he uses to praise Islam and the words he refuses to say to denounce radical Islam are dangerous to America.
Ask any general. The key to fighting a war is to know your enemy. In the history of warfare, no one has ever been afraid to say the enemy's name out loud. Until now. Until Obama.
Why can't Obama connect the words "Islam" and "terrorism"? It's not as if there isn't enough evidence:
Sept. 11, 2001 was Islamic terrorism.
The Madrid train bombing was Islamic terrorism.
The London subway bombings were Islamic terrorism.
The Mumbai, India hotel attack was Islamic terrorism.
The Kenyan mall attack was Islamic terrorism.
The Benghazi embassy attack was Islamic terrorism.
The burning of entire villages and wholesale murder of women and children in Nigeria is Islamic terrorism.
Why can't Obama connect the words "Islam" and "terrorism"?
The murder of over 100 innocent little children at one school in Pakistan was Islamic terrorism.
The attack on Canada's parliament was Islamic terrorism.
The Boston bombing and Fort Hood massacre was Islamic terrorism.
The beheadings and slaughter of thousands of women and children by Islamic State is Islamic terrorism.
The attack on the coffee shop in Australia was Islamic terrorism.
The attack and murder only days ago of CARTOONISTS in Paris was very much Islamic terrorism.
If our president can't put those two words together…if he can't say "Islamic" and "terrorism" in the same sentence, then something is very wrong. Remember this is the same guy who denies that Islamic State has anything to do with Islam.
It's clear to anyone but an idiot or a liberal (I know, I repeat myself) that the world's enemy is radical Islam. But sadly, it's more not just "radical Islam." Let's stop being politically correct. Islam itself is a problem. Millions of Muslims who aren't "radical" support and even celebrate intolerance and terrorism.
This is a battle being fought since the Crusades. Even Thomas Jefferson, the original Libertarian isolationist, made an exception for Islam. Jefferson wanted no wars, no big military expenditures, no "entangling alliances." Yet under Jefferson we fought five long years of war versus Islamic terrorists (then called Barbary Pirates).
As you can see, nothing much has changed. Call it Islam…call it radical Islam…call it Jihad…call it fundamental Islam. The fact is Islam is producing hate, intolerance and death. Yes, it is the radical faction that wants to kill us, murder our children, drop gays from rooftops, stone women who show an inch of ankle, throw acid in the face of girls who dare try to educate themselves, and worst of all – murder anyone who speaks, writes, or even draws cartoons with which they disagree. But there is more at work here than just a few "radicals."
I was born a Jew. My relatives were murdered in Germany. Not every German was a Nazi murderer. But most every German went along with the Holocaust. They knew what was happening. They let it happen. They remained silent while six million Jews were tortured, enslaved, and gassed. That made them complicit in the murders.
What is happening today is eerily similar. Not all Muslims are bad people. Ninety-five percent will never murder anyone. Ninety-five percent will never be a terrorist. But like Germans of the Nazi era, most Muslims remain silent about the horrific acts of their brothers and sisters.
Even Muslims in America are guilty of silence. Have you seen any marches in Detroit by American Muslims denouncing terrorism? That makes them complicit. You are either for intolerance, terrorism and murder…or against it.
And that is why what Obama doesn't say is such a problem. He too is silent. He too refuses to place blame on Islam. He refuses to call it what it is…"Islamic terrorism" or Jihad. He refuses to call out American Muslims for not taking a strong public stand against terrorism.
Obama's words (or lack thereof) are dangerous. But his actions are even more dangerous. Here are but a few:
When a "Unity Rally" against Islamic terrorism was held in Paris this past Sunday, more than 40 world leaders were there. But not Obama, Joe Biden, John Kerry or Eric Holder. The U.S. sent no one to attend.
Even the Prime Minister of Muslim-majority Turkey participated in the rally that Obama had no time to join.
Meanwhile Obama sent three White House officials to the funeral of thug Michael Brown.
What was the message to the world? Maybe the important question is what message was Obama sending to radical Islamic terrorists?
Obama has left our borders wide open for terrorists. Islamic State and Al Qaeda terrorist cells are very likely in this country right now, ready to attack. Don't take my word for it. Democratic U.S. Sen. Diane Feinstein just announced it.
It's a shame she doesn't understand her own president is the enabler.
Obama (in concert with the United Nations) has suspended immigration laws to import thousands of Muslims from war zones like Iraq, Somalia and Syria.
He's bringing the same violent, radicalized Muslims to America that have led to crisis, intolerance, terror attacks and crisis in Europe.
It is Obama who has repeatedly condemned our great friend and ally Israel for defending herself.
In this citizen journalism image provided by Edlib News Network, ENN, which has been authenticated based on its contents and other AP reporting, a protester holds a placard depicting U.S. President Barack Obama during a demonstration in Kafr Nabil town, Idlib province, northern Syria, Friday, Jan. 10, 2014. Rebel-on-rebel fighting between an al-Qaida-linked group and an array of more moderate and ultraconservative Islamists has killed nearly 500 people over the past week in northern Syria, an activist group said Friday, in the most serious bout of violence among opponents of Syrian President Bashar Assad since the civil war began. The Arabic on the poster is an acronym meaning, "the Islamic State of Iraq and the Levant."
In this citizen journalism image provided by Edlib News Network, ENN, which has been authenticated based on its contents and other AP reporting, a protester holds a placard depicting U.S. President Barack Obama during a demonstration in Kafr Nabil town, Idlib province, northern Syria, Friday, Jan. 10, 2014. Rebel-on-rebel fighting between an al-Qaida-linked group and an array of more moderate and ultraconservative Islamists has killed nearly 500 people over the past week in northern Syria, an activist group said Friday, in the most serious bout of violence among opponents of Syrian President Bashar Assad since the civil war began. The Arabic on the poster is an acronym meaning, "the Islamic State of Iraq and the Levant."
It was Obama who in 2010 criticized the now infamous French magazine Charlie Hebdo for daring to publish cartoons offensive to Islam.
It was the Obama administration who banned the word "Islamic" from being associated with terrorism in FBI, law enforcement and military manuals.
Obama's negotiations with Iran over its right to build a nuclear bomb can best be described as "surrender."
Obama is releasing radical Islamic leaders from Guantanamo Bay, many who have already vowed to kill more Americans.
He's even freed a nuclear terrorist.
What is Obama's agenda? It certainly isn't to protect Americans, our country, or our children.
Does Obama suffer from complete ignorance? Crippling political correctness? Is he blinded by his childhood in Indonesia? I don't know. But I know something is wrong.
Forget "I am Charlie." We should all be asking publicly, "Who is Obama?"
This is what happens when we elect a president who cares about the people of the US over hurting terrorists' feelings. This is what happens when we don't have a president in office whose name is Barack Hussein Obama, who refused to call out Islam for the hate-filled satanic cult that it is. To the point where he couldn't even label Islamic Terrorism by name!
Please share if you are proud of our Military and President Trump!
FOLLOW us on Facebook at Freedom Daily!
BREAKING From Minnesota! ISLAMIC TERROR ATTACK!
This is what decades of lax immigration standards and outright anti-American politicians have brought upon our great nation.
We are now getting reports that a former St. Catherine University student has been charged with setting fires on the college's St. Paul campus.
But where this story really gets terrifying is when we find out what she told police.
According to the official complaint which was filed on Friday, she claimed to have done this because she had been reading about how the U.S. military destroys schools in Iraq or Afghanistan and she felt that she should do exactly the same thing here, to the nation which was generous enough to welcome her, and who knows how many more chain migrants she has brought in with her.
According to documents she also went as far as to say "You guys are lucky that l don't know how to build a bomb because l would have done that"
The accused is Tnuza Jamal Hassan, 19, of Minneapolis and she was arrested Wednesday afternoon in a campus dorm lounge. I wonder who was paying her tuition. Probably the already overburdened American Tax Payer.
Patrick Nwaneri who's legal services were retained by Hassan's family only stated they were at a loss as to why Tnuza did this. A woman who was identified as Hassan's older sister was in tears outside Hassan's first court hearing on Friday as she declined to comment on the matter. In addition to her sister, Hassan has a mother in the area, who could not be reached for comment as of Friday's arraignment.
MINNESOTA MUSLIMS BRUTALLY HONEST: 'WE WANT SHARIAH'
Street interviews capture on video anti-American, anti-1st Amendment views
The Cedar Riverside section of Minneapolis is home to the University of Minnesota, some tasty ethnic foods and brutally cold winters. It's also a known hotbed of Islamic terror recruitment.
Al-Shabab, the Islamist group based in Somalia, has had a field day there over the past six or seven years.
Dozens of young Muslims have left the streets of Cedar Riverside, referred to by some Minnesotans as "Little Mogadishu" for its high concentration of Somali refugees, to travel abroad and fight for terrorist groups. Some have joined Somalia's notorious al-Shabab, which slaughtered 147 Christians at a university in Kenya last month, while others have opted for ISIS in Syria. Their goal is the same – to join their brothers in the fight to establish a Shariah-compliant utopia known as a caliphate.
But one would expect those who walk the streets of this quiet neighborhood to be a bit less fanatical in their views, right?
Let the questions begin
On Friday a camera crew with the David Horowitz Freedom Center released a video posted to Robert Spencer's blog, Jihad Watch, in which documentary filmmaker Ami Horowitz captures Somali men and women on the streets of Cedar Riverside answering simple questions.
Their answers to questions about Islamic law, American law and issues of peace and freedom were revealing.
Several of the Muslim men told the interviewer it was "easy" to be Muslim in America. They said persecution was non-existent. They're free to worship as they please.
One Somali-American stood out from the rest.
"This is a free country; that's the beauty of it. We love America, it's a great country, freedom of choice, freedom of religion, so we don't have any issues," said the neatly dressed man with a sport coat and tie.
Things devolved from there.
One young man with dark sunglasses and a big smile, followed by another in a plaid dress shirt, and another with long hair stuffed under a Brooklyn Nets baseball cap, all said they would prefer to live under Islamic law rather than American law.
"I'm a Muslim. I prefer Shariah law," the man in the dress shirt said.
"Shariah law, yes," said another.
"Of course, yeah," said the one in the Nets baseball cap.
Asked if most of his friends felt the same way, he responded, "Of course if you're a Muslim, yeah."
A woman wearing a pink hijab and traditional dress was asked if it's OK for a father to make his young daughter marry a man of his choice.
"Yeah, yeah, he can, he can. He has the authority, you know, yeah, to do that."
"How young do you think it is OK?" the interviewer asked.
"Ah, yeah, 15," she answered.
The youngest person interviewed, a boy who appeared no more than 14 or 15, said it was easy to be a Muslim in his local school. He said he did not experience any persecution being a Muslim in Minneapolis.
He said he would prefer Shariah, however, because it was a much "tighter" society and, therefore, less prone to crime.
"Shariah law, it says that if you steal something, they cut off your hand," the boy said, making a cutting motion with one hand against the other. "So, basically, they can leave their doors open. Nobody's going to steal anything because Shariah is so tight. Usually, they don't do anything. The smallest things usually have big consequences.
Blaspheming the 'prophet'
Then the questions turned to Islamic blasphemy laws and the controversy with people depicting the Muslim "prophet" Muhammad in cartoons.
"How does that whole thing make you feel?" the interviewer asked.
"That really pisses me off, you know what I mean. I mean, they know it is a button to push," said the young man in the baseball cap.
"It makes me angry," said the man in the sunglasses. "Everyone gets like the big freedom. And then, they don't see that, the freedom that they're getting is causing a problem. And causing hatreds for other people."
Would it be better if we made it illegal in America to make fun of the prophet Muhammad?
"Definitely yeah," he said.
"So in a way, they kind of deserve whatever happens to them?" he is asked.
"Yeah, yeah, every action has a consequence," the young man in the ball cap said.
"Do you think we should make a law that makes it illegal?"
"That would be better, yeah, that would be better," said the man in the plaid dress shirt. "To stop, you know, aggression."
'I was so upset, so mad'
Then came another Somali man with a beard and a jacket. He was more animated than the others.
"I was so upset, and I was so mad. They insulted our religion. They insulted our prophet, and we couldn't take it," he said, shaking his fist and flailing his arms.
"And you shouldn't be allowed to do that?" the interviewer asked.
"Oh my God, big time, yes!" he answered.
They were then asked if they understood the motivation of people who struck back violently against such depictions of the prophet.
"Yeah, I understand totally where they're coming from, yeah," said the young man in the ball cap.
'Is it right to kill someone who insults the prophet?'
"Yes," said the bearded man with the animated personality. "Because when you, every day you face frustration. And you know, every day you have, uh, you're mad, or somebody says that, and you feel hate your soul. You could do anything you wanted. If you committed suicide, you don't care, because your heart, your heart is telling you, 'I don't want to live no more,' because you couldn't take that much hate. Or you, you kill someone."
The interviewer got even more pointed with a reference to Pamela Geller, who hosted the cartoon contest in Garland, Texas, earlier this month that was attacked by two Muslim men.
"Is it right to kill someone who insults Muhammad?"
"Yeah," said the woman in the pink hijab. "Because she is just, she had her religion, I understand, but she shouldn't pick on the prophet, you know."
"So you understand why people would want to attack her?"
"Yeah," the woman stated.
Would you rather live in America or Somalia?
The interviewer asked one final question: If they had a choice, would the Somalis rather live in America or back in Somalia?
"I'd rather to live in a Muslim country with my people," the young man with the Brooklyn Nets cap said without hesitation. "I'm not Americanized. I just speak fluent (English) and I'm articulate, and I can articulate what I'm trying to say. That's about it. But as far as that my culture and my preferences and everything, it's still Somali, you know what I mean?"
"I would rather live in Somalia," said the man in the sunglasses.
"For me, I think Somalia," said the woman in the pink hijab.
'We have a terror recruitment problem in Minnesota'
U.S. Attorney for Minnesota Andrew Luger, at April press conference said Minnesota "has a terror recruitment problem" involving the local Somali population but didn't say how the Somalis got to Minnesota.
U.S. Attorney for Minnesota Andrew Luger, at April press conference said Minnesota "has a terror recruitment problem" involving the local Somali population but didn't say how the Somalis got to Minnesota.
The U.S. State Department has distributed about 100,000 Somali Muslims into cities across America since 1991 as part of its refugee resettlement program. In Minnesota, the resettlements, paid for with U.S. tax dollars, have been carried out by Lutheran Social Services, Catholic Charities and World Relief under contract with the federal government.
Andrew Luger, the U.S. attorney for Minnesota, admitted last month following the arrests of six Somali men from his state on charges that they repeatedly tried to book and board flights to join up with ISIS in Turkey and Syria, "We have a terror recruitment problem in Minnesota."
But in the eyes of some Somalis in Minneapolis, it's clearly not terrorism to kill someone for criticizing their prophet. It's just part of being Muslim.
They are taking serious the advice of Omar Ahmad, founder of the Council on American-Islamic Relations, or CAIR. Speaking before a packed crowd at the Flamingo Palace on Peralta Boulevard in Fremont, California, in 1998, he urged American Muslims not to shirk their duty of sharing the Islamic faith with those who are "on the wrong side."
WND reported in 2003 that the newspaper reporter who covered the CAIR event that night, Lisa Gardiner, paraphrased Ahmad's message by writing, "Islam isn't in America to be equal to any other faith but to become dominant."
Gardiner's article, appearing in the Argus of Fremont, stands to this day as one of the most stark displays of Islamist intentions by CAIR, whose leaders typically choose their words more carefully when they know a reporter is present.
Muslim institutions, schools and economic power should be strengthened in America, Ahmad said. Those who stay in America should be "open to society without melting (into it)," keeping mosques open so anyone can come and learn about Islam, he said.
"If you choose to live here (in America) … you have a responsibility to deliver the message of Islam," he told the Muslim crowd.
The Quran, the Muslim holy book, should be the highest authority in America, and Islam the only accepted religion on Earth, he said.
Why are these people in this great country of ours? Why did both the Bush and Obama administrations decide it was a good idea to let so many of these people into our great nation? Especially after we all saw what they are capable of on 9/11/2001? I guess we just have to follow the money.
Please share if you agree we need to stop letting people come here from nations who hate us…
FOLLOW us on Facebook at Freedom Daily!
Muslims Start Praising Allah On Airplane, Didn't Realize Who Flight Attendant Really Was Until It Was Too Late
TRUMP LOVES THIS!
A Muslim couple from Ohio thought it was a splendid idea to chant about "Allah" while looking suspicious while they were texting or playing with their cell phone. That's about as frightening as yelling "bomb" and twisting the back end of an alarm clock. Everyone knows that you don't do anything on an airplane that gives people the creeps.
But that's not what happened the day the Ohio couple was ejected out of escorted off of an airplane while trying to claim they were discriminated against. They didn't realize the highly trained flight attendant could tell that people around them were feeling very skeptical of the couple's awkward behavior that sent chills up the spine of just about every passenger who sat near them.
The Cincinnati, Ohio Muslim couple chanted, "Allah" while "hiding" their cellphones from view. This behavior obviously caught the highly trained flight attendant's attention and made her very "uncomfortable." For the sake of the safety of both passengers and crew, she urged the pilot to have them removed from the airplane.
You simply can't act like this on a plane, train, or any mass travel automobile. You freak people out when you do this. Freaking people out gets you kicked off the airplane. That's a no-brainer. In all honesty, people don't care who or what you're texting, but if you're acting like you don't want anyone else to see what's on your screen, then you better understand that people are going to think the worst and be quite weary of your presence on the plane. That's exactly what happened and the precise reason why this couple was removed. It wasn't because they're Muslim, it was because of their shady behavior.
The Delta flight attendant said every time she walked by the couple from Cincinnati, they were texting rather covertly on their phones. The Muslim man and woman also appeared to be sweating profusely according to the Delta staffer. The couple blamed their perspiration on a long boarding wait on the tarmac.
Sweating profusely while everyone else is not? That's called your nerves are wrecking havoc on your perspiration system because you might be up to no good. Ever give a speech in grade school and were super nervous to do it? You may have sweat bullets. But when you might be up to no good on an airplane and you're nervous about what might happen, then you might be sweating as well.  If no one else was sweating like this, then I'd have to call shenanigans on the couple whose covert texting and profuse sweating called some well-trained eyes to them.
Everyone else on the plane was forced to deal with the same wait. The other passengers were also subjected to the same "poor air circulation" on the plane, and they did not have beads of sweat running down their faces.
I guess not everyone else was texting covertly either? This doesn't make sense. Weird texting behaviors, profuse sweat bullets dripping all over your faces, and chanting about "Allah" all paints a horrible picture to most people. We can't exactly state that these folks are, or were, up to no good for sure, but the presentation of their behavior simply scared people and it's nothing personal. People have a right to be scared of something when they're on a huge mass transit vehicle such as an airplane and they see people acting like this. Maybe we're trained to think the worst, but the behavior people witnessed was quite eerie to the average traveler.
"I was scared because it looked like some random guy was taking pictures of our passports on his personal phone," said Nazia Ali, the Muslim woman from Cincinnati, after she and her husband, Faisal, were kicked off the airplane.
If you're scared and think someone is taking photographs of your passports on their personal phone, then why don't you ask them what they're doing? If they were really violating your personal space and items, then speak up about it. However, texting like you don't want anyone to see, sweating like you're extremely nervous, and talking about "Allah" on an airplane simply won't get you from point A to B. You're going to have to step off the flight and think about what just happened and how to prevent it. You'll have to understand this is not a thing against Muslims, but a thing where you're scaring the Jesus out of folks and anyone doing this would be removed, regardless of their skin color, sex, or religion.
Anyone who acted like this on an airplane would be removed.
Nothing discriminatory about it, but you know they'll try and say it was.
FOLLOW us on Facebook at Freedom Daily!