48-Hrs Before Irma Hits Florida, Look Where Trump & Pence Just Showed Up That's Has Libs FURIOUS
President Trump and Vice President Pence are off to Camp David for the weekend. They'll keep a close eye on Florida as Hurricane Irma is expected to hit sometime on Saturday, depending on what Irma feels like doing. Current predictions see Irma striking Florida on Saturday night. Other predictions see liberals crying enough tears to account for every raindrop in the hurricane because they'll most likely be mad that Trump and Pence aren't IN the hurricane.
Trump traveled to Texas twice to be with Hurricane Harvey survivors and he will probably travel to Florida as soon as it's safe and the storm has moved away from the panhandle. But that won't be good enough for liberals. They'll complain Trump wasn't there fast enough. Even though much of Florida has been evacuated, the liberals will still complain. They want him there NOW, probably in the eye of the storm where it will whisk Trump out to sea, but that won't happen. It's too dangerous for most people to travel into Florida while there's other people evacuating.
Liberals will just have to deal with it. If they cry enough, then perhaps Trump can take a canoe to Florida along the sea of liberal tears.
Writer Oliver Willis had choice words about Trump's travel plans, but they fell flat of a Category 1 bashing. I provided some commentary to his article on ShareBlue.
Trump also ran away to Camp David just as Hurricane Harvey brought unprecedented flooding to Texas a couple weeks ago.
Willis fails to mention Trump visited Texas twice, spent time with people, and even carried some supplies back and forth. Not bad for someone over 70-years-old. What did Oliver Willis do? Watch it unfold from his desk, couch, or toilet?
Municipalities all across Florida are declaring a state of emergency, and certain parts of the state — like the Florida Keys — are facing mandatory evacuations in advance of the storm, which is a category 4 though that could increase as it spends time over water.
As that happens, the Trumps and Pences may be enjoying a foursome at Camp David's golf range.
Quite risque choice of words sir, but we don't know Trump's plans once he arrives at Camp David. Regardless, it doesn't matter. Trump can't do much while Hurricane Irma is active over/around Florida. Trump can only keep tabs on it and be prepared to act. Other than that, if he was golfing while the storm surged, then it doesn't really matter. I predict Trump travels to Florida as soon as he's permitted and does the same thing for them that he did for Texas. Care to mention that Trump signed a $15.3 billion Harvey Aid Package? Trump can sign an aid package from Russia if he wanted to – the point is that it gets done and people recover from natural disaster. Trump isn't going to rebuild people's homes while dressed like an Amish person and build someone a house in a day.
The National Weather Service warns of "life-threatening storm surge and wind impacts to much of the state," which should be on Trump's mind as he decides whether to relax in the heated pools at Camp David, watch a film in the movie theater there, play a few games in the bowling alley on-site, take a horse out on the riding trails, or even see if he can master skeet shooting.
It will be on everyone's mind. Doesn't matter what anyone does this weekend, they'll be paying attention to the news and hoping everyone is safe. What are we doing about it? We're writing stories about it from the comfort of our home or office. How's that much different than what anyone else does? If the hurricane isn't in your town and you're across the country, then there's not much you can do anyway. I suppose any chance to suggest Trump is out skeet shooting while people drown in Hurricane Irma would paint the picture that liberals so badly desire.
Those Americans will not be comforted to know that instead of canceling his weekend getaway plans and staying at the White House to coordinate the complex interactions between federal and state authorities to respond to the storm, Trump and Pence may be engaged in an epic contest of horseshoe at the pit built at Camp David back in 1989.
How do we know Trump is playing horseshoes? That's merely speculation and liberal hopes. For all we know, Trump is either planning on what to do next while at Camp David, or he's already planned it. In that case, he's one step ahead.
Trump enjoys the luxuries that come with the presidency, whether that means Camp David or the ability to use tax dollars to fly to his own luxury resorts in New Jersey or Florida (Mar-a-Lago has been ordered to evacuate due to Irma), but he is completely disinterested in sitting still and doing the job he was unfortunately elected to: leading.
$15.3 billion off to help Texans recover from Hurricane Harvey is evidence that he's leading. A leader takes care of his country when a natural disaster strikes.
Trump is leading but some people simply refuse to see it. I suppose America won't ever be great for the people who are truly miserable.
Good luck to those who plan to complain for the next four to eight years under Trump's leadership.
BREAKING!! IT'S ABOUT TO BE DISMISSED!! Trump VICTORY! HELL YEAH!
DON'T MESS WITH TEAM TRUMP!!
Coincidences happen all the time to people on a daily basis that hardly makes anyone think twice. For example, you bump into someone at the grocery store you were just talking about, or you want chicken for dinner, and your spouse brings it home without you asking. You get the gist, those are coincidences, but in case of the fake Russian Collusion investigation and Hillary Clinton, that word could be the worst to describe the latest developments.
Ok, let us back up a bit and recap everything that has recently occurred.
Earlier in December, the American people learned that Special Counsel Robert Mueller used information obtained from disgraced FBI agent Peter Strzok. Then it was discovered Strzok was involved in the Hillary Clinton email investigation and he was also apart of launching the Trump investigation too. Then Peter was fired, and the world learned of his affair and text messages between himself and mistress and co-worker Lisa Page, who was also part of the Trump-Russia probe.
As these text messages were reported on, one message found between Strzok and Page showed a sinister plot underway to stop Trump's candidacy. On August 15, 2016, Strzok texted Page in regards to Trump,  "I want to believe the path you threw out for consideration in [deputy FBI director Andrew McCabe's] office that there's no way he gets elected — but I'm afraid we can't take that risk. It's like an insurance policy in the unlikely event you die before you're 40…"
Now, just recently we learned that Strzok and Page sent more messages to each other suggesting that they knew then-Attorney General Loretta Lynch would clear Hillary Clinton of any charges. Shortly after that, Lynch announced that she would do what FBI Director James Comey wanted her to do regarding the Hillary Clinton email investigation. Then Lynch was caught on camera with Bill Clinton in the infamous tarmac shot, and of course, Strzok and Page could not help but message each other about it.
Strzok texts Page, "Timing looks like hell." To which Page responds, "It's a real profile in courage [sic] since she knows no charges will be brought."
I do not know about you, but that sure sounds like the FBI was working hard to protect Hillary Clinton and not at all a coincidence. So, that brings us to today's discovery where hundreds of text messages for five months between Strzok and Page have gone missing, which the Department of Justice blames on a "technical glitch."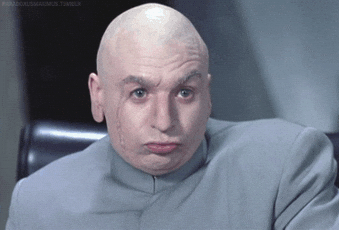 Though while the rest of us know, this was not a coincidence it does spell good news for President Trump and the rest of the country. Now that these text messages have gone missing, it could form the motion to dismiss Mueller from this absurd Russian Collusion probe and end the madness once and for all.
Here is more from Law & Crime:
The fact that now nearly half a year's worth of text messages between Strzok and Page during the time leading up to Robert Mueller's appointment as Special Counsel weren't preserved by the Justice Department will surely fuel motions from Team Trump's lawyers against the investigation.
Months of text messages don't just accidentally disappear. One past conversation between Strzok and Page indicated that former Attorney General Loretta Lynch knew there would be no charges filed against Clinton well before that investigation ended. Given the significant evidence of impropriety in the Clinton case, a foregone conclusion of innocence before the FBI wrapped up their investigation looks shady at best. Trump's lawyers will surely argue that after those messages came to light, the DOJ intentionally "lost" those five months' worth of other messages.
Look for Paul Manafort to jump all over this. He's already fighting his indictment, claiming that Mueller is overstepping his authority and shouldn't be running the investigation. Throw in this evidence that the investigation may have been tainted before Mueller even took over and that the DOJ could be covering up damaging information, and a motion to dismiss alleging prosecutorial misconduct is a near certainty.
And, the hits against Mueller do not stop there.
Representative Jim Jordan (R-OH) is now asking that a second special counsel investigate the first special counsel, and for a good reason. There is now more than enough evidence to prove that this entire Russian Collusion investigation was politically motivated over the fact that Hillary Clinton lost the election.
First the IRS destroyed emails pivotal to our investigation of their political targeting.

Now the FBI "failed to preserve" texts between Peter Strzok & Lisa Page following the '16 election.

The time for a second special counsel is now.https://t.co/BonrBlsJsB

— Rep. Jim Jordan (@Jim_Jordan) January 21, 2018
These liberals are still so angry that their agenda to destroy America was stopped that they will do whatever it takes to make Trump pay and they don't care who they hurt or how much division they cause. Hopefully, now these people who have done so much harm to the country will be forced to answer for their obstruction and justice will be finally dealt.
H/T [Conservative Daily Post, The Gateway Pundit]
FOLLOW us on Facebook at Freedom Daily!
TRUMP GOT LAST LAUGH!!! Judge Who Struck Down His Muslim Travel Ban Just BUSTED!!!!
HE'S NOT GOING TO LIKE THIS!
Isn't it grand seeing the Swamp drain itself?
This new movement that is sweeping the nation taking aim at holding powerful men accountable for sexual harassment, misconduct, and assault has now named a prominent Liberal jurist as a serial harasser. It's now being reported that six former far left liberal Ninth Circuit clerks and externs are now saying that the liberal Judge Alex Kozinski subjected them to sexual comments and unwelcome situations.
Multiple women say appeals court judge Alex Kozinski asked them to watch porn or subjected them to sexually inappropriate comments https://t.co/v7VbysRsxG

— Washington Post (@washingtonpost) December 8, 2017
One of the former Kozinski clerks, Heidi Bond, who was his clerk between 2006 and 2007 has gone on the record with allegations that on multiple occasions the judge summoned her alone to his chambers in order to show her pornography which was unrelated to any case before the judge. He then asked if the images turned her on. Bond recounts at least three different instances of being shown porn by her boss and says the experiences were shocking. She has also written an extremely disturbing first-person account of her experiences of clerking for Judge Kozinski where she also details Kozinski isolating her from her co-clerks to discuss his sexual history
Prominent appeals court Judge Alex Kozinski accused of sexual misconduct
Judge Alex Kozinski of the U.S. Court of Appeals for the 9th Circuit, pictured in 2003. Six women — all former clerks or externs in the 9th Circuit — alleged to The Washington Post in recent weeks that Kozinski, now 67, subjected them to a range of inappropriate sexual conduct or comments.
A former clerk for Judge Alex Kozinski said the powerful and well-known jurist, who for many years served as chief judge on the U.S. Court of Appeals for the 9th Circuit, called her into his office several times and pulled up pornography on his computer, asking if she thought it was photoshopped or if it aroused her sexually.
Heidi Bond, who clerked for Kozinski from 2006 to 2007, said the porn was not related to any case. One set of images she remembered was of college-age students at a party where "some people were inexplicably naked while everyone else was clothed." Another was a sort of digital flip book that allowed users to mix and match heads, torsos and legs to create an image of a naked woman.
Bond is one of six women — all former clerks or more junior staffers known as externs in the 9th Circuit — who alleged to The Washington Post in recent weeks that Kozinski, now 67 and still serving as a judge on the court, subjected them to a range of inappropriate sexual conduct or comments. She is one of two former clerks who said Kozinski asked them to view porn in his chambers.
In a statement, Kozinski said: "I have been a judge for 35 years and during that time have had over 500 employees in my chambers. I treat all of my employees as family and work very closely with most of them. I would never intentionally do anything to offend anyone and it is regrettable that a handful have been offended by something I may have said or done."
Kozinski provided the statement after The Post called and emailed a spokesman with a detailed list of the allegations this story would include. After the story posted online, the judge told the Los Angeles Times, "I don't remember ever showing pornographic material to my clerks" and, "If this is all they are able to dredge up after 35 years, I am not too worried."
After the Harvey Weinstein scandal broke, more women and men have come forward against a growing list of well-known male figures. (Erin Patrick O'Connor, Nicki DeMarco/The Washington Post)
When Bond was clerking, Kozinski was on the precipice of becoming chief judge for the 9th Circuit — the largest federal appeals court circuit in the country, handling cases for a large swath of the western United States as well as Hawaii and Alaska. The other people who alleged that Kozinski behaved inappropriately toward them worked in the 9th Circuit both before and after her, up to 2012.
Bond said she knew that she was to come to the judge's office when her phone beeped twice. She said she tried to answer Kozinski's inquiries as succinctly and matter-of-factly as possible. Bond was then in her early 30s and is now 41.
If the question was about photoshopping, Bond said, she would focus on minor details of the images. If Kozinski asked whether the images aroused her, Bond said, she would respond: "No, this kind of stuff doesn't do anything for me. Is there anything else you need?" She said she recalled three instances when the judge showed her porn in his office.
"I was in a state of emotional shock, and what I really wanted to do was be as small as possible and make as few movements as possible and to say as little as possible to get out," Bond said.
Bond, who went on to clerk for the Supreme Court and now works as a romance novelist writing under the name Courtney Milan, and another clerk, Emily Murphy, who worked for a different judge on the 9th Circuit and is now a law professor, described their experiences in on-the-record interviews. The other four women spoke on the condition that their names and some other identifying information not be published, out of fear that they might face retaliation from Kozinski or others.
Kozinski, who served as the chief judge on the 9th Circuit from 2007 to 2014, remains a prominent judge, well known in the legal community for his colorful written opinions. His clerks often win prestigious clerkships at the Supreme Court.
Murphy, who clerked for Judge Richard Paez, said Kozinski approached her when she was talking with a group of other clerks at a reception at a San Francisco hotel in September 2012. The group had been discussing training regimens, and Murphy said she commented that the gym in the 9th Circuit courthouse was nice because other people were seldom there.
Kozinski, according to Murphy and two others present at the time who spoke to The Post, said that if that were the case, she should work out naked. Those in the group tried to change the subject, Murphy and the others present said, but the judge kept steering the conversation toward the idea of Murphy exercising without clothes.
"It wasn't just clear that he was imagining me naked, he was trying to invite other people — my professional colleagues — to do so as well," Murphy said. "That was what was humiliating about it."
Murphy, who was 30 at the time of the incident and is now 36, provided The Post with a 2012 email showing that she told a mentor about what had happened at the time. Two of Murphy's friends who were present at the time of the encounter, speaking on the condition of anonymity, also confirmed her account.
Bond, similarly, provided emails showing that she told a friend what had happened at least as of 2008. The friend, fellow romance novelist Eve Ortega, provided the same emails. She confirmed that Bond had told her years ago that Kozinski made inappropriate sexual comments and showed her porn.
Kozinski has previously been embroiled in controversies related to sexually explicit material.
In 2008, the Los Angeles Times revealed that the judge had maintained an email list that he used to distribute crude jokes, some of them sexually themed, and that he had a publicly accessible website that contained pornographic images.
A judicial investigation ultimately found that Kozinski did not intend to allow the public to see the material and that, instead, the judge and his son were careless in protecting a private server from being accessible on the Internet.
Anthony J. Scirica, then the chief judge of the U.S. Court of Appeals for the 3rd Circuit, wrote at the time that Kozinski's "conduct exhibiting poor judgment with respect to this material created a public controversy that can reasonably be seen as having resulted in embarrassment to the institution of the federal judiciary."
According to Scirica's report, Kozinski said that he used the server to keep a variety of items he received by email, including TV commercials, video clips, cartoons, games and song parodies.
Of the sexually explicit files, Kozinski testified: "Some I thought were odd or funny or bizarre, but mostly I don't have a very good reason for holding onto them. I certainly did not send them to anyone else or ask anyone to send me similar files," according to Scirica's report.
Kozinski also testified that he "does not visit and has no interest in pornographic websites," according to Scirica's report. He separately apologized for any embarrassment he had caused in maintaining the email list and said he had stopped sending the jokes.
Bond said the images Kozinski showed her seemed to come from his private server, because he pulled them from a site containing the term "kozinski.com."
The other Kozinski clerk who said the judge showed her porn declined to provide specifics out of fear that Kozinski would be able to identify her. Bond said the judge also showed her a chart he claimed he and his friends from college had made to list the women with whom they had had sexual relations.
Bond said that either Kozinski or his administrative assistant reached out to her around the time of the news reporting on his private server, asking whether she would be willing to defend his character. She wrote to Ortega about the inquiry in 2008, according to emails the women shared with The Post, and Ortega responded that it "sounds like a very bad idea to me."
"I know he brought you into his office to show you porn, I know he made sexual innuendos to you. I know this because you told me so in DC, and you even used the words sexual harassment," Ortega wrote. "You said you would warn off other women thinking of clerking for him. And if there's a woman out there he harassed worse than you, do you really want to be pitted against her? Because that's what it would be. I'm worried that this is what he's asking you to do — to be the female, intelligent face of his defense and make whoever it is accusing him look like a stupid slut, and then he hopefully never has to actually address those allegations."
Kozinski was born in Romania to Holocaust survivors in 1950, and the family fled the communist state when he was a boy. Decades ago, long before he was a federal judge, he appeared on the television show "The Dating Game," planting a kiss on a surprised young woman who selected him for a date. He is married and has three sons.
Kozinski was appointed to the 9th Circuit by President Ronald Reagan in 1985. He is an atypical federal appeals court judge — authoring irreverent opinions and not shying, as many of his colleagues do, from media appearances.
He styled one opinion in 2012 not as a traditional concurrence or dissent, but instead as "disagreeing with everyone." He famously wrote during a trademark dispute between the toy company Mattel and the record company that produced the 1997 song "Barbie Girl": "The parties are advised to chill."
In more recent years, Kozinski wrote that using lethal injections to impose the death penalty was "a misguided effort to mask the brutality of executions by making them look serene and beautiful — like something any one of us might experience in our final moments," and he told the Los Angeles Times, "I personally think we should go to the guillotine, but shooting is probably the right way to go."
The Post reached out to dozens of Kozinski's former clerks and externs for this report. Many of those who returned messages said that they experienced no harassment of any kind and that their experience — which entailed grueling work into the wee hours of the morning every day — was a rewarding one. They noted Kozinski's wry sense of humor.
Those who talked to The Post about negative experiences said that they thought his behavior went beyond bad jokes or that they felt personally targeted.
A former Kozinski extern said the judge once made a comment about her hair and looked her body up and down "in a less-than-professional way." That extern said Kozinski also once talked with her about a female judge stripping.
"I didn't want to be alone with him," the former extern said.
A different former extern said she, similarly, had at least two conversations "that had sexual overtones directed at me," and she told friends about them at the time. One of the friends, also a former extern, confirmed that the woman had told her about the remarks — though both declined to detail them for fear of being identified.
One former 9th Circuit clerk said she was at a dinner in Seattle, seated next to Kozinski, when he "kind of picked the tablecloth up so that he could see the bottom half of me, my legs." She said Kozinski remarked, "I wanted to see if you were wearing pants because it's cold out." The former clerk said she was wearing pants at the time. The incident, she said, occurred in late 2011 or early 2012.
"It made me uncomfortable, and it didn't seem appropriate," said the former clerk, who worked for a different judge.
All of the women The Post interviewed said they did not file formal complaints at the time. Bond said Kozinski had so vigorously stressed the idea of judicial confidentiality — that what is discussed in chambers cannot be revealed to the outside — that she questioned even years later whether she could share what had happened with a therapist, even though she had already talked with Ortega about it.
Bond said Kozinski worked his clerks so hard that "there was no thought that I could see him as anything other than in complete control," and she feared that not leaving with a good recommendation from him might jeopardize her career.
"I did think about walking away and concluded I just didn't know what I would do if I did," Bond said.
The other former Kozinski clerk who said the judge asked her to watch porn in his chambers said she both feared what he might do and knew that a complaint was unlikely to strip him of his influence.
"I was afraid," the former clerk said. "I mean, who would I tell? Who do you even tell? Who do you go to?"
Murphy said she discussed what had happened with the judge for whom she was clerking, and he was supportive of her filing a complaint. But because the complaint would first go to Kozinski himself, then be referred elsewhere, Murphy said she chose not to proceed. The judge, Paez, declined to comment for this report through a representative.
As a judge, Kozinski has addressed the topic of sexual harassment in important ways. In 1991, he joined an opinion that decided such cases should be judged from the perspective of the victims, using what was then called the "reasonable woman" standard. The opinion, written by then-Judge Robert R. Beezer, noted pointedly, "Conduct that many men consider unobjectionable may offend many women."
Beezer died in 2012. Kozinski himself wrote about sexual harassment in 1992, commenting on how legal remedies could come with unforeseen consequences.
He wrote that men "must be aware of the boundaries of propriety and learn to stay well within them," while women "must be vigilant of their rights, but must also have some forgiveness for human foibles: misplaced humor, misunderstanding, or just plain stupidity."
He acknowledged, though, that the problem of harassment was a real one.
"But who knew, who understood, that it was quite so pervasive," Kozinski wrote. "Apparently most women did, while most men did not. It was the best-kept secret of modern times."
Now that's sick, but then again, what else can we expect from a judge from the infamous 9th circuit court who is known for its radical far left agenda leanings. No wonder the 9th circuit wants Muslims Refugees in this nation, they act the same way their judges act.
It seems that for every right-wing leaning man who is accused of sexual misconduct there are at least 100 liberal men accused of the same, or worse. This whole time all these institutions where being run as brothels and not one person in the outside world even knew. They tell us how to think and what is and isn't moral while at the same time their stench of immorality is off the charts.
Please share if you agree this Judge needs to be in prison….
FOLLOW us on Facebook at Freedom Daily!
BREAKING!! TRUMP DID IT!! DC TOURIST SHOCKED After Shutdown!
Over the last 24 hours, the country has been plunged into chaos after the government shutdown. Well, that is what the Democrats would love for you to believe but lo and behold everything is working just fine and will continue to despite the hysteria the mainstream media has pushed. In fact, the majority of Americans will not notice a thing gone awry since only non-essential government workers were affected by this liberal grandstanding for illegal immigrants.
However, that was not the case back in 2013 when Barack Obama threw his temper tantrum by refusing to negotiate with Republicans on how to fund the government. Instead, Obama shut the government down but not before he realized that when he did no one would really notice his dramatic gesture and things would continue to work despite their absence. So, Obama decided with his flair for dramatic, ramped up the theatrics by closing down the national parks which included the World War II Memorial in Washington.
Even during the shutdown of 2013, the House Committee on Natural Resources noted that "the Obama Administration is going out of its way to take unreasonable and unnecessary steps to block public access to parks and monuments that aren't warranted by a government shutdown."
"For example, open-air parks and national monuments, places without doors or gates, where people are allowed to visit 24 hours a day, 7 days a week, have been barricaded off," the committee added.
"In addition, none of these D.C. memorials were closed during the last government shutdown in 1995-1996 under the Clinton Administration. The Obama Administration's closing of these sites is not something they are required to do; it's something they are CHOOSING to do. The Obama Administration wants the effects of this government shutdown to be as painful as possible."
However, that was then, and this is now, and here we are in the midst of another government shutdown, but something is very different. Instead of crying and making a public scene President Trump is allowing this absurd liberal hissy fit to run its course leaving the theatrics out of it which many government workers and tourists noticed today.
Just one day into the shutdown Interior Secretary Ryan Zinke went to work cleaning up trash on the National Mall and speaking to school children with a smile on Sunday morning. Nope, Zinke was not out of a job or turning people away from the memorials but doing what he does every day.
Here is more from The Daily Caller:
"We're not putting up barricades," Zinke told The Daily Caller in an interview. "Absolutely not. We're passing out brochures until we run out of brochures. I'll be out here every day."
Zinke and much of the federal government has had the vast majority of staff furloughed due to the government shutdown. 
The shutdown happened on Friday when Democrats refused to vote for a GOP budget bill that kept the government funded. A shutdown means all "non-essential" government workers get furloughed and the rest go without pay until Congress can pass a funding bill.
The last government shutdown was in 2013 under the Obama administration. For that shutdown, the Department of Interior made the controversial decision to close public parks, monuments, and battlefields. The decision led to some comical and ultimately sad stories of children having their D.C. school trips canceled and veterans not being able to visit monuments built in their honor.
However, if you were looking for similar headlines under the Trump administration, keep looking.
In the first hours of the government shutdown Secretary Zinke was making plans for how to keep America's public parks open. In the early hours of Saturday morning, Zinke met with public affairs and maintenance staff to run through a plan to keep memorials on the National Mall open. He then spoke with garbagemen who will be picking up trash on the Mall one last time before the city of D.C. takes over for them.
Zinke then got into his car and drove to the WWII memorial to greet visitors and hand out maps and helped with directions. "I spent the morning walking around, giving brochures out," Zinke said. "I got a lot of thanks from both sides of the aisle. We will not weaponize our public lands."
"The visitor experience will be diminished," Zinke admitted, noting that some museums and public service will take a hit during the shutdown. "But to the degree possible, we will keep our public lands open. They should not be used as a political weapon."
Zinke said public parks, monuments, and the battlefields "belong to the people and not the government," and noted that people will see a "significant difference" between the Trump administration and Obama's in the way public lands are managed during a shutdown.
Now, of course, this government shutdown is unnecessary, but since it happened, it is great to see the vast difference between Obama and Trump's leadership. Obama chose to make the American people hurt every chance he got, while Trump is in the business of protecting the American people and our culture.
Hopefully, this ridiculous government shutdown will end, and we can get back to work on making America great again, but with the left who knows how long they will draw this out.
H/T [The Daily Caller]
FOLLOW us on Facebook at Freedom Daily!