Cowboys Unapologetic Owner Just Saved NFL From Anti-American Players With New Rule You'll LOVE
And this here is why the Dallas Cowboys are often referred to America's Team!
In the midst of all that ungrateful anti-American former Forty Niner 3rd string quarterback Colin Kaepernick and others have done politicizing the national anthem into a protest against the police. Jerry Jones, who is the current Owner of the Dallas Cowboys Football Franchise has always been known for taking a hands on approach when it comes to setting the requirements for the team he owns and those he employs.
During this particular year's training camp he made it very clear he expects commitment and loyalty from his each and every players and staff he employs. He happily and forcefully went on to remind everyone present that since he's paying their salaries he can impose whatever code of conduct he wishes and if anyone has a problem with it, then they don't want to be a Dallas Cowboy and they should consider leaving the team and joining another team where they let you disrespect the American flag all you want.
Jones is certainly not the only owner in the league who feels this way. But there has been a recent asinine trend of players, coaches, and executives to show some measure of support for players' decisions to express themselves during the anthem in whatever way they see fit. Even if those people lending support wouldn't necessarily choose to express themselves in that way. Keep in mind these players are all multi-millionaires and make more money in one year than most of us will see in our entire lifetimes.
The National Football League has denied a request by the Dallas Cowboys for players to wear a sticker on their helmets to show support for the Dallas Police Department that lost five officers in one terrible attack last month.
The "Arm In Arm" decal was to have been worn when the team opens its preseason schedule during the upcoming bout with the Los Angeles Rams.
But Cowboys executive vice president Stephen Jones told the media that NFL officials said every team "must be uniform" and the stickers were nixed. Jones said the team will "respect their decision" and drop the plans to show support for the Dallas PD.
The idea for the sticker was spearheaded by Cowboys tight end Jason Witten. The team had hoped the decals would help them stand side-by-side with the police after a gunman murdered five officers during an ambush and shootout. On July 7, shooter Micah Xavier Johnson ambushed Dallas police as a Black Lives Matter protest march wound down, killing five and injuring nine others.
The attack was the deadliest single incident for law enforcement in history excluding the disastrous terror attacks on September 11, 2001 when 72 officers died.
While disappointed, the Dallas Police Department thanked the team for the sentiment.
"We appreciate the support of the Cowboys organization and its players," a statement from the DPD said. "Their concern for the families of our fallen officers, the Dallas Police Department, and the City of Dallas is what matters most, and we know that support will continue for the immediate and long-term future."
But a representative of the Dallas Fallen Officer Foundation was much less forgiving of the NFL's decision.
"The NFL is in a very influential position and has the ability to evoke change, raise awareness and show its support for law enforcement by making the decals available to all NFL teams," Dallas Fallen Officer Foundation President and Dallas PD Sergeant Demetrick Pennie told Breitbart Texas. The officer added that the professional football league missed an opportunity to facilitate positive change as well.
Dallas Morning News Sports Columnist Tim Cowlishaw applauded the decision, however, noting that the NFL was wise not to open a "political door" when honoring fallen officers.
The Dallas paper columnist added in a live chat regarding the decision, "If you allow that, do you allow decals saying Black Lives Matter? Pro Life? Pro Choice? Repeal Obamacare? John 3:16? Where does it end? I think there's a place for protest and there's a place to honor victims in different ways."
Sergeant Pennie strongly disagreed, noting that honoring police should be held above the political fray.
"[That statement is] unbelievable. We're talking about the loss of five police officers. We're not talking about Obamacare or Hillary 2016 — we're talking about police officers that lost their lives protecting individuals that were protesting against them. There's no greater honor than what the [Dallas Cowboys] did for us. This is above politics. This was the greatest loss of law enforcement life since 9/11. The individual teams should have been left to decide."
The DFOF President also shared support for similar League treatment like seen with military veterans and breast cancer.
In the end, Dallas VP Jones said he understood the decision to deny the use of the stickers.
"There are tons of things out there that need to be recognized. Once you open that Pandora's box, how do you ever stop?" he said.
I have boycotted everything NFL during last year's season. When a business won't let a team wear a sticker honoring fallen police officers but lets a player wear socks depicting police officers as pigs and not stand during the national anthem, then you know that isn't the right thing to watch and spend your hard earned money on.
If Facebook can suspend us conservatives on a daily basis for stating our points of view on their platform and no one can say anything because they are a private company, then the NFL can dictate what their employees can and can't do.
Please share if you agree Jerry Jones is a class act….
BREAKING!! IT'S ABOUT TO BE DISMISSED!! Trump VICTORY! HELL YEAH!
DON'T MESS WITH TEAM TRUMP!!
Coincidences happen all the time to people on a daily basis that hardly makes anyone think twice. For example, you bump into someone at the grocery store you were just talking about, or you want chicken for dinner, and your spouse brings it home without you asking. You get the gist, those are coincidences, but in case of the fake Russian Collusion investigation and Hillary Clinton, that word could be the worst to describe the latest developments.
Ok, let us back up a bit and recap everything that has recently occurred.
Earlier in December, the American people learned that Special Counsel Robert Mueller used information obtained from disgraced FBI agent Peter Strzok. Then it was discovered Strzok was involved in the Hillary Clinton email investigation and he was also apart of launching the Trump investigation too. Then Peter was fired, and the world learned of his affair and text messages between himself and mistress and co-worker Lisa Page, who was also part of the Trump-Russia probe.
As these text messages were reported on, one message found between Strzok and Page showed a sinister plot underway to stop Trump's candidacy. On August 15, 2016, Strzok texted Page in regards to Trump,  "I want to believe the path you threw out for consideration in [deputy FBI director Andrew McCabe's] office that there's no way he gets elected — but I'm afraid we can't take that risk. It's like an insurance policy in the unlikely event you die before you're 40…"
Now, just recently we learned that Strzok and Page sent more messages to each other suggesting that they knew then-Attorney General Loretta Lynch would clear Hillary Clinton of any charges. Shortly after that, Lynch announced that she would do what FBI Director James Comey wanted her to do regarding the Hillary Clinton email investigation. Then Lynch was caught on camera with Bill Clinton in the infamous tarmac shot, and of course, Strzok and Page could not help but message each other about it.
Strzok texts Page, "Timing looks like hell." To which Page responds, "It's a real profile in courage [sic] since she knows no charges will be brought."
I do not know about you, but that sure sounds like the FBI was working hard to protect Hillary Clinton and not at all a coincidence. So, that brings us to today's discovery where hundreds of text messages for five months between Strzok and Page have gone missing, which the Department of Justice blames on a "technical glitch."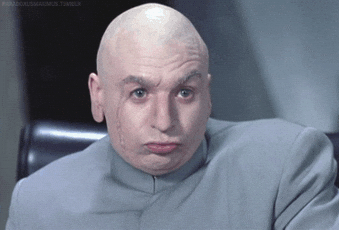 Though while the rest of us know, this was not a coincidence it does spell good news for President Trump and the rest of the country. Now that these text messages have gone missing, it could form the motion to dismiss Mueller from this absurd Russian Collusion probe and end the madness once and for all.
Here is more from Law & Crime:
The fact that now nearly half a year's worth of text messages between Strzok and Page during the time leading up to Robert Mueller's appointment as Special Counsel weren't preserved by the Justice Department will surely fuel motions from Team Trump's lawyers against the investigation.
Months of text messages don't just accidentally disappear. One past conversation between Strzok and Page indicated that former Attorney General Loretta Lynch knew there would be no charges filed against Clinton well before that investigation ended. Given the significant evidence of impropriety in the Clinton case, a foregone conclusion of innocence before the FBI wrapped up their investigation looks shady at best. Trump's lawyers will surely argue that after those messages came to light, the DOJ intentionally "lost" those five months' worth of other messages.
Look for Paul Manafort to jump all over this. He's already fighting his indictment, claiming that Mueller is overstepping his authority and shouldn't be running the investigation. Throw in this evidence that the investigation may have been tainted before Mueller even took over and that the DOJ could be covering up damaging information, and a motion to dismiss alleging prosecutorial misconduct is a near certainty.
And, the hits against Mueller do not stop there.
Representative Jim Jordan (R-OH) is now asking that a second special counsel investigate the first special counsel, and for a good reason. There is now more than enough evidence to prove that this entire Russian Collusion investigation was politically motivated over the fact that Hillary Clinton lost the election.
First the IRS destroyed emails pivotal to our investigation of their political targeting.

Now the FBI "failed to preserve" texts between Peter Strzok & Lisa Page following the '16 election.

The time for a second special counsel is now.https://t.co/BonrBlsJsB

— Rep. Jim Jordan (@Jim_Jordan) January 21, 2018
These liberals are still so angry that their agenda to destroy America was stopped that they will do whatever it takes to make Trump pay and they don't care who they hurt or how much division they cause. Hopefully, now these people who have done so much harm to the country will be forced to answer for their obstruction and justice will be finally dealt.
H/T [Conservative Daily Post, The Gateway Pundit]
FOLLOW us on Facebook at Freedom Daily!
Traitor Chelsea Manning Caught! Could Be Heading Back To Prison!
LOCK HIM UP!!!
Traitor Bradley Manning became famous for leaking mass amounts of documentation to WikiLeaks, spending seven years in prison, and later being freed by former President Barrack Obama. Manning participated in traitorous behavior and became a full-blown anti-American transgender. Barack Obama commuted Manning's 35-year sentence, but his tirade against America didn't stop. Brad became Chelsea, and he lives a lie trying to get others to accept his identity change. But the identity change is just another one of his gimmicks, much like his careless handling of documents.
After Obama restored Manning's freedom, Manning then seemed to become hostile towards Americans, mostly Republicans, and anyone who refuses to believe or accept a full grown man in a dress who claims he is a woman. As Manning runs amok on his gender identity crisis, anti-American barrage on social media, and inability to be thankful for the country he ditched, but later freed him – he then makes a sudden announcement much more distracting than his change from pants to a dress. Manning announced that he would run for Senate.
People gasped at the notion that someone who mishandled that many American documents would want to run for a position with the government. Not only was this man a traitor to his country and comrades, but he spends time on social media trashing about with his generic nonsense that Americans can't stand. Now he wants to represent Americans in the government with a seat in the Senate. There appears to be a significant conflict of interest for the country, but possibly an illegal situation as well.
But there's a catch. The catch isn't that someone has to zip up his dress in the back. The catch means Manning could be sent back to prison for running for Senate.
Based upon Manning's status with the military and criminal conviction, there are two possible routes for him to be ineligible to run for Senate. Doing so could result in prosecution and a return to prison for the transgender traitor.
yup, we're running for senate 😎🌈💕 #WeGotThis https://t.co/ynFv6w32np

— Chelsea E. Manning (@xychelsea) January 14, 2018
Daily Caller had more information about Manning's potential run for Senate:
"The Army further stated that Manning holds an active-duty identification card and acknowledged his status and access to government health care prior to his release.
While Manning's felony conviction does not appear to automatically disqualify a run for office, his active-duty status presents a much more troubling issue. Such a status, in other words, has enormous implications for engaging in any kind of political activity, especially a Senate run.
Dru Brenner-Beck, retired Army judge advocate general and president of the National Institute of Military Justice, told The Daily Caller News Foundation that on the face of it, Manning is prohibited by Department of Defense regulations from running for office while serving in an active-duty capacity. The only exception is if Secretary of Defense James Mattis grants explicit permission, a power that cannot be delegated by a secretary to anyone else.
According to Brenner-Beck, the regulation in question is DOD Directive 1344.10 Directive 1344.10, Political Activities by Members of the Armed Forces, dated Feb. 9, 2008, para. 4.2.2.
"That paragraph is punitive and violation of it subjects her to courts-martial for violation of a lawful order or regulation under Article 92," Brenner-Beck told TheDCNF. "Her activities campaigning for herself and fundraising for herself may also violate other provisions of the DoD Directive, themselves separately punishable under the UCMJ, art. 92."
Brenner-Beck added that prosecution in this case is a "discretionary decision by her chain of command."
Victor M. Hansen, law professor at New England Law and former military lawyer, also agreed that Manning's run for office is legally prohibited and could result in prosecution."
Based on the information from Daily Caller, it appears as though the only way that Manning can run, without facing prosecution, is to receive a granted permission from James Mattis. As per the law, it appears as though the Department of Defense does not permit running for office while still listed as an active-duty participant. If that's the case with Manning, then Manning must seek permission, and forgiveness, from General Mattis. Receiving that from Mattis might be next to impossible after the implications of Manning's mishandling of documents and work with WikiLeaks.
When a former military attorney agrees that Manning is legally prohibited from running for Senate and could face prosecution, then that's information that one must believe is right. Mr. Hansen, who now teaches law, would be at risk of providing false information if his words were untrue. He wouldn't risk that when there's nothing for him to gain upon delivering, or agreeing with, data that suggests Manning's run for Senate is unlawful.
There's many Americans who would enjoy watching Manning placed in handcuffs again.
If he runs for Senate, then it could certainly go that route, and it will be an ugly battle.
Americans reacted strongly to Manning's announcement.
Illegally?

— Frank Lea 🇺🇸 (@TrendingViews1) January 22, 2018
— Aimee Jamison (@aimeejamison) January 21, 2018
CM: former US soldier who was convicted by court-martial in 2013, of violations of the Espionage Act, after disclosing to WikiLeaks nearly 750k classified, or unclassified but sensitive, military and diplomatic docs 😂😂😂 #yeahyougotthisallright #🌈godsprom

— Eva McClelland (@hairbyevamc) January 18, 2018
Problem is that Manning is disqualified to run due to the mishandling of classified information.

18 U.S. Code § 2071 States That A Violator Of This Statute "Shall Forfeit His Office And Be Disqualified From Holding Any Office Under The United States." "Whoever, having the custo

— Mark Collins (@MistaMarkC) January 16, 2018
Dude, You belong in jail.

— Ken (@KenFro) January 16, 2018
Well this is horrifying. You've got 100% proven untrustworthiness. I would be pissed if i was trans and you represented my lifestyle. #wedeservebetter #securityrisk #forsale

— Joshua Merritt (@USMC_0311) January 22, 2018
FOLLOW us on Facebook at Freedom Daily!
BREAKING NEWS! THEY'VE GONE MISSING!! Clintons SILENCE another!!
THIS IS WAY TO SUSPICIOUS!
In the months since the change in administration, there has been a constant stream of finger pointing and blame placing. The Democrats seriously shot themselves in the foot by insisting on an investigation into the Russia collusion theory, assuming that they would find something on President Trump. In reality, all that has been uncovered is a whole lot of somewhat shady business deals and back ally meetings between Hillary supporters and every possible saboteur.
The potential obstruction of justice charges is piling up. Everyone from Hillary to Comey to lower level FBI agents are looking as guilty as a kid with his hand in a cookie jar. In this case, the cookie jar looks a lot like career advancement and those involved are still trying to cover the tracks that they took to get there.
Since the FBI has been proven to be compromised, a Congressional probe is being utilized to see what they might be covering up, and the results are appalling. According to The Gateway Pundit, recent reports reveal that FBI officials, decided, in their own infinite wisdom to omit text messages received by disgraced FBI agent Peter Strzok between Dec. 14, 2016, and May 17, 2017:
AP reports:
"In addition to the communications already made public, the Justice Department on Friday provided Johnson's committee with 384 pages of text messages, according to a letter from the Wisconsin lawmaker that was obtained by The Associated Press.
But, according to the letter, the FBI told the department that its system for retaining text messages sent and received on bureau phones had failed to preserve communications between Strzok and Page over a five-month period between Dec. 14, 2016, and May 17, 2017. May 17 was the date that Mueller was appointed as special counsel to oversee the Russia investigation.
According to Johnson's letter, the Bureau told Stephen Boyd, the Assistant Attorney General for the Office of Legislative Affairs, that due to FBI-provided Samsung 5 mobile phones with software upgrades that 'conflicted,' with 'collection capabilities,' the text messages were not recorded."
At this point we are faced with one of two problems; either a grossly incompetent Federal Bureau of Investigation, or a deeply corrupt one. Who's to say which is worse. They're apparently staking their bets on the incompetence angle getting them less time behind bars. However, if this turns out to be obstruction of justice, originating in the Justice Department, it will truly be time for an overhaul/swamp drain/chopping block situation.
"However, according to the Daily Caller's Chuck Ross, the FBI claimed it the reportedly missing text messages to Justice Inspector General Michael Horowitz on August 10th, 2017.
'After finding a number of politically-oriented text messages between Page and Strzok, the OIG sought from the FBI all text messages between Strzok and Page from their FBI-issued phones through November 30, 2016, which covered the entire period of the Clinton e-mail server investigation,' Horowitz wrote to Grassley and Johnson on Wednesday.
The FBI handed over those messages on July 20, 2017. After reviewing those exchanges, Horowitz expanded the investigation to include all of the text messages exchanged between Strzok and Page from Nov. 30, 2016 to July 28, 2017.
Horowitz's office received those messages on Aug. 10.
Here is a screenshot from Justice Department Inspector General Michael Horowitiz's letter to Grassley and Johnson confirming the FBI successfully sent over Page and Strzok's text messages.
Credit: Strzok Text Messages Deleted – Letter From Ron Johnson to Christopher Wray Letter
In December 13th, Horowitz confirmed to Johnson and Grassley that the text messages were received. However, just over a year later, Johnson, citing Boyd, said the FBI never handed over the text messages.
Credit: ZeroPointNow
The conflicting reports raise new questions about verification processes used by the Justice Department and FBI. Horowitz may have told Senate investigators that he received something, but had not verified they were indeed the text messages he requested.
Conversely, did the FBI knowingly or unknowingly send the wrong documents to Horowtiz, only for Inspector General's Office to realize they were in possession of the incorrect documents?
According to Byron York of the Washington Examiner, Congressional investigators are deeply skeptical of the FBI losing the text messages:
"Very suspicious," said one investigator about the news. "Hard to believe," said another.
When asked to rate his trust of the FBI on a scale from 1 to 10, the investigator quickly answered, "Zero."
Following reports of the FBI's mystery "glitch," Rep. Jordan Jordan (R-OH) is renewing his call for a second special counsel to investigate the former Mueller team member.
'First the IRS destroyed emails pivotal to our investigation of their political targeting. Now the FBI 'failed to preserve' texts between Peter Strzok & Lisa Page following the '16 election. The time for a second special counsel is now,' tweeted the Ohio lawmaker."
First the IRS destroyed emails pivotal to our investigation of their political targeting.

Now the FBI "failed to preserve" texts between Peter Strzok & Lisa Page following the '16 election.

The time for a second special counsel is now.https://t.co/BonrBlsJsB

— Rep. Jim Jordan (@Jim_Jordan) January 21, 2018
Basically, what Rep. Jordan is saying is that if you'll buy that he's also got a bridge he'd like to sell you. This is one of the most transparent and "the dog ate my homework" type excuses that the already shady FBI has ever tried to pass off on inelegant Americans yet.
It's once again time for the Trump administration to force the loyal Clinton supporters to step back from protecting those who've broken the law and make sure that justice is served.
FOLLOW us on Facebook at Freedom Daily!