Liberal Hawaii Just Made Every American A Criminal For One Thing We All Do
This is insane!
The mind of liberals should be studied extensively so that future generations can truly understand the lunacy of these people. Seriously, just when you think that liberals have gone as crazy as they possibly can they push the envelope even more. Entering stage right is the liberal state of Hawaii where the city of Honolulu has criminalized something we all do every day.
There was a time that Hawaii seemed to be the picture of paradise with its fantastic beaches and scenic environment. It is quite possible that if you asked anyone on the street if they would love to vacation in Hawaii you would receive a resounding yes. Sadly, over time liberals have crashed the Hawian paradise and have begun to turn into a liberal cesspool.
That was seen just recently when Hawaiian Federal Judge and close friend of Barack Obama, Derrick Watson has repeatedly blocked Trump's travel ban. Instead of allowing President Trump to do what he can to protect the country this libtard is pushing his own sick agenda.
Now, these liberals in this state have decided to go one step further in controlling American lives. A new bill that has just passed the city council and could become legal in Honolulu would make texting and walking at the same time ILLEGAL.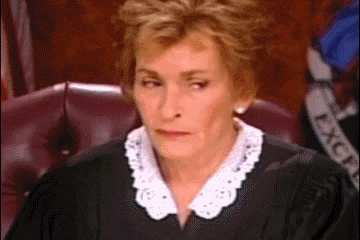 Yep, you read that right, folks.
These delicate geniuses in the Aloha state will fine people anywhere from $15 to $99 if they are caught looking at their electronic devices while crossing the street. 
According to Daily Mail:
Texting while crossing the street could become illegal in Honolulu after a new bill passed by the city council.
Honolulu City Councilman Brandon Elefante introduced Bill 6, which prohibits pedestrians from looking at electronic devices while crossing the street.
If they do, they could be fined anywhere from $15 to $99, depending on how many offenses they have had in a year.
After a first offense, they could be fined $15 to $35. A second violation would cost from $35 to $75 and a third in one year could cost from $75 to $99.
The City Council passed the bill 7-2 on Wednesday.
Council member Ernie Martin opposed the bill because of over-legislation. He told CNN that a social media campaign would probably work better.
'Given the issues that Honolulu faces, such as homelessness and our rail project having a $3 billion deficit, there are more pressing matters that I'd prefer for us to focus on,' Martin said.
'I've always been very careful not to introduce legislation for issues that could be addressed through other means.'
The bill says: 'No person shall cross a street or highway while viewing a mobile electronic device.'
Some of the included electronic devices are cell phones, paging devices, personal digital assistants, laptops, video games, 'digital photographic devices' or 'digital video recording devices'.
The ban does not include audio equipment.
The legislation adds: '"Mobile electronic device" means any handheld of other portable electronic equipment capable of providing wireless and/or data communication between two or more persons or of providing amusement.'
Exceptions to the ban include people making a 911 call or emergency responders who are working.
'The enforcement will be from a law enforcement agency. The Honolulu Police Department has testified, and our office has worked with them in particular on the language to make sure it is enforceable,' Elefante told KHON in May.
'As technology has advanced in the last decade, we see that more and more people are really not paying attention to their surroundings, and looking at their mobile electronic devices.
'Safety is a concern. We don't certainly want it to lead to a casualty or a severe injury with people crossing the street,' he added.
Honolulu Mayor Kirk Caldwell will make the final decision on the bill within 10 business days.
A spokesperson said the mayor worked closely with Elefante on the bill.
This bill on the surface seems to be all about protecting people, but that is not the point of freedom. If someone is on their phone when crossing a busy street and causes an accident then they are responsible for the damages incurred. It seems that instead of holding people responsible for their actions the government rather dictate what everyone can or cannot do. In all reality, it is quite possible for people to walk and look at their phones without causing a ten car pileup.
Now, teens in today's society do not understand this concept, but that can be rectified. If these teens do not look where they are going when walking and are the direct cause of an accident, then after they spend some time doing community service they will get the message. Police officers in Hawaii should not have to be running around keeping an eye on people crossing the street on their phones. It is not a stretch to assume that they have many other important duties to attend to then watching people cross the street.
It is not the governments' responsibility to protect people from their own choices. By doing so they are essentially taking away our freedom in the name of security. Like Thomas Jefferson said many years ago, "I prefer dangerous freedom over peaceful slavery", and I could not agree more.
H/T [ Daily Mail ]
FOLLOW us on Facebook at Freedom Daily!
Trump Just Took Sledgehammer To Welfare That's NEVER Been Done Before – Will Save Taxpayers MILLIONS
Across the country, there have been unprecedented accounts of welfare fraud that has been costing the American taxpayer millions of dollars. While hardworking Americans have been doing their best to make ends meet to provide for their families, thousands of others have been working harder to cheat the system. Now, after years of this constant abuse, President Trump is ready to tackle welfare fraud in a move that has never been seen previously.  
In recent months, authorities have been cracking down on welfare fraud across the country, and the results are staggering.
For instance, in Grand Rapids, Michigan a Muslim food stamp crime ring was busted that was run by three brothers. Emad Khalil Karaein, Jawad Khalil-Ahmad Karaein, and Khader Khalil Karaein ran a Middle Eastern Market where they operated their crime ring. The brothers were discovered to have cost the American taxpayer $736,000 from EBT and $544,000 from WIC over the course of nine years. Thankfully, the brothers were caught and were sentenced to prison for their disgusting deeds, but that was just the tip of the iceberg.
As more criminals cheat the system daily, President Trump is ready to put the pull the brakes on their criminal antics once and for all. In a meeting on Monday, Trump added to his agenda that cutting down on the fraud of public assistance would be a priority in the months ahead.
According to The Hill:
President Trump said 

Monday

 he's adding another item to his jam-packed agenda: welfare reform. 
"Some people are really taking advantage of our system," Trump said during a Cabinet meeting. "And we are going to be looking very, very strongly therefore at welfare reform."
Trump indicated the effort would be directed toward people he believes are receiving public benefits but shouldn't be.
"People are taking advantage of the system and then other people aren't receiving what they really need to live," he said. "And we think it's very unfair to them." 
The president did not reveal any details of a welfare overhaul, but said his Cabinet would discuss recommendations and reveal them "very shortly."
Trump's comments come as Congress is grappling with a long to-do list this fall. 
The White House wants lawmakers to send tax-reform legislation to Trump's desk by the end of the year. The president has also asked Congress to come up with a fix for beneficiaries of the Deferred Action for Childhood Arrivals (DACA) program, which he terminated.
Congress also must pass a budget and a government spending bill by December, and also raise the nation's borrowing limit. 
If Trump's plan to finally investigate welfare fraud was not enough to cause liberals across the country to scream that he is cold and callous his plan to repeal and replace Obamacare will send them over the edge. During his presidential campaign, Trump promised that he would do his best to rid the country of the Obamacare monstrosity that has bankrupted millions of American families. In a stunning move that has sent shockwaves through the political establishment, the Trump administration announced that they would immediately stop posting payments to insurance companies that sell Obamacare.
Reuters reported late last week:
The White House said late on Thursday that it cannot lawfully pay subsidies to health insurance companies under the Obamacare health law, prompting howls of protests from Democratic lawmakers.
A White House statement said based on guidance from the Justice Department, "the Department of Health and Human Services has concluded that there is no appropriation for cost-sharing reduction payments to insurance companies under Obamacare."
"In light of this analysis, the Government cannot lawfully make the cost-sharing reduction payments," the statement said.
When President Trump was elected to office, he had one goal and one goal only, and that is to make America great again. After eight years of Barack Obama fostering an age of entitlement and handouts to those who are not deserving it, it is time to end the madness. There are countless of able-bodied individuals taking advantage of a system that was only put in place to help those who were in desperate need of assistance. The welfare program was not designed to be a lifetime goal but rather a stepping stone to help the unfortunate get back on track. It may seem to some that tackling welfare fraud may be a lofty goal while there are so many other pressing issues for Trump to concentrate on. However, if the country is not able to get our finances back on track the goals that we sent Trump to achieve may never come to fruition. 
H/T [Daily Mail, Freedom Daily]
FOLLOW us on Facebook at Freedom Daily!
It's Happening! Trump Just Beat Kim Jong-Un To The Punch, Makes Him Pay BRUTAL Price On His Soil
Fat boy never saw This coming!
Many Americans have been waiting to see just how the imminent conflict with North Korea would start. We know it's coming and we know that the North Korean dictator, Kim Jong-un is itching to strike. The question is, who will strike first.
The U.S. obviously isn't looking to start a war that wouldn't happen on its own, however, the threats issued by Jong-un give more than just an impression of his intentions toward our country.
Since the President isn't one to back down from a fight, he has made it clear to North Korea that any action will be met with an even more painful reaction on our part. That being said, we as a country don't feel the need to give too many warnings before dealing with a problem. Diplomatically speaking, the President did go out of his way to make sure that our allies in the area were aware of his intentions.
South Korea has aided the United States and our forces in many ways, not the least of which is housing our local military installations, and sharing intel. Most recently they've teamed up with the U.S. military to figure out what kind of precision strike might deal with the problem of North Korea once and for all. The people of North Korea seem to be more like prisoners, so the problem is almost entirely the dictator and his family.
Because of that, the United States and South Korean forces have been working on a strategy for cutting the head off the beast and taking out Kim Jong-un. It was all just a plan until recently. Infowars reports that the "decapitation team" is deployed and ready to strike in North Korea:
A U.S. Special Forces "decapitation" team is on board a nuclear-powered submarine just off the coast of North Korea.
"Buried in a Yonhap report about a joint US-South Korean Navy war drill is the revelation that, 'A unit of U.S. special forces tasked with carrying out 'decapitation' operations is aboard a nuclear-powered submarine in the group.'
Speculation is rife that the deployment could be what President Trump was referring to when he mentioned 'the calm before the storm' in front of confused reporters two weeks ago."
By "decapitation team," they seem to be referring to a whole group of assassins. As far as anyone knows, you only really need an assassin, but when you're dealing with a high-value target, I suppose it doesn't hurt to have a spare or two around.
Even though it's certainly not the responsibility of the President to inform the world about the movements of the military before they happen, many wonder if this could be what the President was hinting about after meeting with Pentagon officials just days ago.
The entire mission, however, has been underway for months as the threat from North Korea has grown. There were reports that South Korea might be training their own elite force strictly for the purpose of taking out Jong-un.
"Back in June, it was reported that the U.S. and South Korea were training their special forces to track down and assassinate Kim Jong-un in the event of war as part of a joint operation.
North Korea has warned that it could respond to the training exercise with another ballistic missile launch to coincide with the Chinese 19th Party Congress on October 18.
Part of the wargame revolves around practicing the evacuation of noncombatant Americans out of South Korea in the event of war and other emergencies."
As with most of the threats emanating from those who wish to be our enemies, this didn't sit well with South Korea, China or the United States.
"Assets mobilized for the joint drill include the U.S. 7th Fleet's aircraft carrier USS Ronald Reagan (CVN-76) and two Arleigh Burke-class destroyers – the USS Stethem (DDG-63) and the USS Mustin (DDG-89).
North Korea intensified its bellicose rhetoric against the United States on Sunday night, accusing Trump of being a 'war merchant and strangler of peace.'
US Secretary of State Rex Tillerson says Trump has instructed him to continue with diplomatic efforts, although Tillerson ominously added that this would be prolonged only 'until the first bomb drops'."
Everyone on our side of the pond would rather this conflict end without any more loss of life than necessary, however, it seems as if the powers that be in North Korea are bound and determined to not let that happen.
While the United States is fervently looking for a way to not kill mass amounts of North Koreans who are more or less enslaved by their government, we're not willing to let ourselves be targeted in the process.
If there was any doubt on the part of North Korea before whether or not the United States would retaliate to his threats, this is proof positive that while some might speak softly, we mostly just carry a big stick.
[H/T: Infowars]
Share if you're ready for the United States to put an end to the threats coming from North Korea! 
FOLLOW us on Facebook at Freedom Daily!
Desperate Kaepernick Just Used Everything He Had To Take Trump Down – Now He's REALLY In Trouble
Wow..he really embarrassed himself this time!
Cop-hating third-string quarterback Colin Kaepernick is still unemployed and he's still scamming Americans. He spent all summer with his Muslim girlfriend and outspoken radio host Nessa Diab pushing his fake sob story about the NFL being a "racist organization" for not hiring him, where even enlisted the assistance of the NAACP to push the ridiculous narrative.
Despite leading the 49-ers to a historic season franchise loss last year, Kaepernick still wants to blame his unemployment on the NFL rather than facing the harsh reality that no one wants him because he's simply a crappy football player. Over the weekend, Kaepernick lawyered up and filed a grievance against the NFL and President Trump, claiming that there's a massive "conspiracy" between the 32 NFL teams and Trump to keep him off the field. But just 12 hours after filing the paperwork to blame others for his woes, Kaepernick just got hit with even more embarrassing news that's sending his peanut gallery of whining fans into a collective meltdown this week.
Former 49ers second string quarterback Colin Kaepernick lawyered up over the weekend, and has now filed a grievance claiming all 32 NFL teams conspired to keep him off the field.
Kaepernick, and his attorney — celebrity lawyer Mark Geragos — say that all 32 team owners conspired together to deny him a spot in professional football, even though Kaepernick walked away from a one-year option on his contract with the 49ers, and hasn't been an asset to any football team since 2013.
NFL owners, the complaint says, "have colluded to deprive Mr. Kaepernick of employment rights in retaliation for Mr. Kaepernick's leadership and advocacy for equality and social justice and his bringing awareness to peculiar institutions still undermining racial equality in the United States." Kaepernick contends that it's a "statistical impossibility" that he has not, so far, obtained gainful employment as a professional football player.
In his complaint, Kapernick also went straight after President Trump, alleging that the President is in on this conspiracy to keep him out of the NFL. Via Daily Wire:
"The complaint also alleges that President Donald Trump, the "executive branch of the United States government" is at the heart of the collective agreement; Kaepernick claims that he's been out of work in "response to coercion and calculated coordination from the Executive Branch of the United States government."
According to the Federalist Papers, Kaepernick's latest tantrum will not be going anywhere, as his ridiculous claims completely lack any sort of evidence whatsoever. The Federalist Papers reported:
Colin Kaeperneck's latest accusations against NFL owners of collusion do not meet the NFL's Collective Bargaining Agreement's conditions for burden or proof.
"Collusion occurs when two or more teams, or the league and at least one team," Sports Illustrated explained in March, "join to deprive a player of a contractually earned right. Such a right is normally found in the collective bargaining agreement signed by a league and its players' association. For example, the right of a free-agent player to negotiate a contract with a team cannot be impaired by a conspiracy of teams to deny that a player a chance to sign."
According to the CBA, the fact that NFL teams have declined to offer Kaepernick a contract does not prove collusion. Furthermore, a free agent's "playing skills" do not represent evidence for collusion.
ESPN says that Kaepernick's grievance is vague and unconvincing, blaming President Donald Trump for coercing NFL owners into withholding offers. ESPN reports:
The NFL's collective bargaining agreement, which governs such disputes, makes clear that the failure to sign a player is not in itself enough to prove collusion. Instead, it must be combined with evidence that teams entered into an agreement, express or implied, to bar the player's employment.
Here's the relevant wording of the CBA's "burden of proof" for collusion:
"The failure by a club or clubs to negotiate, to submit offer sheets, or to sign contracts with restricted free agents or transition players, or to negotiate, make offers, or sign contracts for the playing services of such players or unrestricted free agents, shall not, by itself or in combination only with evidence about the playing skills of the player(s) not receiving any such offer or contract, satisfy the burden of proof set forth …"
[…] But his grievance, filed by attorney Mark Geragos, does not provide any specific evidence of an agreement to collude. It vaguely references NFL general managers who have cited "directives from NFL owners to not let Kaepernick so much as practice with an NFL team." It also accuses owners of submitting to the demands of President Donald Trump, whom it terms "an organizing force" in squashing what has become a weekly protest among at least some NFL players.
Nice try, Kaepernick. Looks like it's back to the drawing board in to find an accusation that will stick. As of now, it looks like Kaepernick's position of playing left couch-seat cushion for the rest of the season will be a permanent one.