Look What Just Happened To Obamacare After McCain Voted To Stop Trump's Plan
McCain did this! This is treason!
For years it has seemed that the Senator John McCain from Arizona has stood in the way of helping the American people. For example, who could forget the time that McCain argued for amnesty with his good buddy Senator Lindsey Graham from South Carolina. Or, how about the other moment when he called Senator Rand Paul's 12-hour filibuster of CIA nominee John Brennan "absurd" and "cheapened". Or, how about the possible ties that McCain has to George Soros and terrorist organizations around the world? So, is it a real surprise that John McCain voted no on the repeal of Obamacare? It is pretty safe to assume that the answer is no, and now because of that vote, Obamacare is still here, and it is about to get a whole lot worse.
When Barack Obama sold the premise of Obamacare to the American people he did his best to tie on the heartstrings of everyone. Obama paraded the elderly, the single mom's, and individuals with tragic illnesses on stage to sell this horrible plan. Obama promised the American people that they would see a DECREASE in their premiums, everyone would be covered, and of course, it would be affordable. However, it did not take too long for people across the country to realize what a farce that was.
During Donald Trump's campaign, he promised that he would get rid of this pox on all our houses, and he has not wasted any time in doing so. Sadly there are those in the GOP who are standing in the way of this disastrous plan and because of that, there are families across the country that are about to face a rude awakening.
There are reports trickling in that health insurance companies in numerous states looking to hike their premiums by at least 30 percent.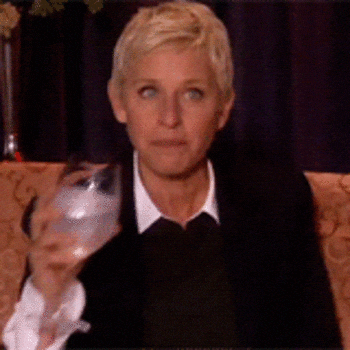 Somehow that does not sound like it is affordable at all.
Here is more from Fox News:
Top health insurance companies in numerous states are looking to hike premiums by double-digits – some by roughly 30 percent or more – for ObamaCare plans in 2018, according to newly released figures that could light a fire under stalled efforts on Capitol Hill to fix the program.
"A lot of us have lost focus on the fact that the system we have doesn't work," White House Budget Director Mick Mulvaney told "Fox & Friends" on Wednesday, referring to the proposed premium hikes.
The Wall Street Journal reported that major insurers in Idaho, West Virginia, South Carolina, Iowa, and Wyoming are pitching premium hikes averaging 30 percent or higher.
Other states also could see double-digit hikes, including New Mexico, Tennessee, and Texas – while elsewhere, insurers are eyeing smaller increases.
The requests are preliminary and could change before insurers strike 2018 agreements with federal officials in the fall.
But they underscore concerns about Affordable Care Act plans becoming increasingly unaffordable, as Republicans struggle to come up with an ObamaCare replacement bill that can pass Congress.
Their latest legislation – the so-called "skinny repeal" – failed by a single vote in the Senate last week, leaving lawmakers split over whether to "move on" and tackle issues like tax reform or regroup and try again. President Trump is urging Republicans not to give up, and even some Democrats have started to float ideas for shoring up the law, without scrapping it.
"I do think it's important that they continue to work on health care," Mulvaney said. "ObamaCare's still broken. It was just as broken today as it was last week; in fact, more so."
However, while the premium hikes could energize GOP efforts to upend the Affordable Care Act, they also could fuel Democrats' criticism over how Republicans are handling to repeal/replace debate.
The Journal reported that insurers are concerned about Trump's threat to halt payments to the industry that in turn, help brings down costs, as well as whether Republicans will continue to enforce the individual mandate to buy insurance.
According to the Journal, one insurer in Montana linked the bulk of its proposed 23 percent increase in those two concerns.
For years, people have said that once this plan was implemented it would be incredibly difficult to remove and they were right.
Obamacare was set up to fail in order to usher in a single payer system similar to that of Europe. The liberal elites want absolute control of the American people and one way to achieve that is to control their healthcare. The government controls who you see, what medications you can take, and if you live or die. That was perfectly depicted in the heartbreaking case of Charlie Gard who was essentially sentenced to death by government officials in England. This little baby's entire health care plan was in the hand's of the government, and they NOT his parent's decided what was best for him. And, that is exactly what they want here and it must be stopped before it is a reality.
RINO's such as McCain must be voted out before they can do any further damage to America. President Trump is doing what he can, but he needs help and that is where we come in. The 2018 midterm elections are just around the corner and there is much work to do.
H/T [ Fox News ]
FOLLOW us on Facebook at Freedom Daily!
Protesting Packers QB Just Got Kissed With NASTY Karma After Refusing NFL Commissioner's Rule
This is what you get if you hate America!
The national anthem protests in the NFL seem to be diminishing, but not entirely gone after NFL Commissioner Roger Goodell stated that players should stand for the anthem.
While some players in the NFL have begun to back peddle on their social warrior stance during work hours, others have not.
One of those players is Green Bay Packers quarterback Aaron Rodgers who appears to be the latest victim of the NFL protest curse.
A few weeks ago, President Trump waded into the protest fray by stating that NFL team owners should bench or fire players who did not stand for the anthem.
Instead of these arrogant NFL players taking a step back and eating a piece of "humble pie," they only upped their protests on the field.
That particular week, hundreds of players either knelt on the ground, linked arms or cowardly hid in their locker rooms while the anthem played.
However, quarterback Aaron Rodgers took it one step too far by demanding fans to link arms in the stands at a Thursday night game at Lambeau Field three weeks ago.
The Green Bay fans were a bit perplexed by the multimillionaire activist's order and refused to follow Rodgers directive.
After the game in an interview, Rodgers was so miffed by the fans choosing not to give into his outrageous stipulation that he dissolved into a temper tantrum on air.
Rodgers blamed President Trump for the fans underwhelming response, and then it only got worse from there.
Shannon Sharpe, a Fox News sports anchor, went one step further by claiming that the Green Bay fans were racists since they did not follow Rodgers command.
So, that is why what happened this weekend to Aaron Rodgers appears to be sweet poetic justice.
On Sunday afternoon, during a game against the Minnesota Vikings, Aaron Rodgers was injured and reportedly has broken his collarbone. 
Aaron Rodgers is being loaded onto the cart in Minnesota. pic.twitter.com/YEDIfuLEq8

— NFLonCBS (@NFLonCBS) October 15, 2017
QB Aaron Rodgers suffered a broken collarbone. There's a chance he could miss the rest of the season.

— Green Bay Packers (@packers) October 15, 2017
And here is where the entire situation begins to get a tad sticky.
You see, now that Aaron Rodgers is out potentially for the rest of the season with this injury that opens up a quarterback slot.
So, that means it is within the realm of possibility that Colin Kaepernick could be called to fill the open slot. 
Here is more from Sports Illustrated:
If you want to look on the bright side after the devastating Aaron Rodgers broken collarbone, Packer Nation, think of this: Your team is 4-2, tied for first place in the NFC North with 10 games to play.
The Packers are 3-0 at home, and the next five weeks are, relatively speaking, exceedingly kind: New Orleans at home, bye, Detroit at home, at Chicago, Baltimore at home. That takes you to Thanksgiving.
Conceivably, the Packers can stay in it while Brett Hundley gets some experience and Mike McCarthy game-plans to hide the QB's weaknesses.
Realistically, though, no very good team in the NFL is more reliant on its starting quarterback this season than the Packers are on Rodgers.
New England could lose Tom Brady and win with Jimmy Garoppolo; the Patriots, briefly, did last year—with Garoppolo and Jacoby Brissett.
The Chiefs, I believe, would have a better chance to keep winning with the totally untested Pat Mahomes if Alex Smith went down. Philadelphia has Nick Foles. Atlanta has Matt Schaub. Denver has Brock Osweiler (5-2 as a Broncos starter).
Who makes that final drive in Dallas last week other than Rodgers, the frisky marksman? Who wins the playoff game in Dallas last year? Rodgers' rare combination of elusiveness, running ability and precision is unmatched in football, now and maybe forever.
"It's devastating, no question," Packers wideout Randall Cobb said. "We still have to play football. We have a long season ahead of us to figure out what we're going to do."
My opinion: The Packers should call Colin Kaepernick on Monday morning. Not necessarily to sign him. If I were general manager Ted Thompson and coach Mike McCarthy, I'd want to meet with Kaepernick to see if he'd be willing to come in as a backup to Hundley while he took a crash course in the offense.
If they're impressed enough with his approach and his conditioning, they could sign him and groom him to be Hundley's backup—and, if Hundley struggles mightily (as he did Sunday at Minnesota) in the next game or two, then McCarthy can judge whether Kaepernick or number three quarterback Joe Callahan gives the Packers the best chance to win.
With the bye week coming up after Sunday's game against the Saints, that would give the staff 19 days between now and the game after New Orleans to see how much Kaepernick could absorb, and to see if he can be better than Hundley or Callahan.
Maybe Kaepernick can be a fit. Maybe he can't. And this grievance Kaepernick filed could complicate things too. I just know that if I were the Packers, I would want to feel very good about my quarterback situation when the rest of my team is a solid playoff contender.
Where Rodgers or Kaepernick ends up is anyone's guess, but it seems that any player that wades into this national anthem protest does not end up in the winner's circle.
It would be wise for these NFL players to play the game and leave their political beliefs outside the stadium alongside their absurd anthem protest.
H/T [ DownTrend ]
FOLLOW us on Facebook at Freedom Daily!
Desperate Kaepernick Just Used Everything He Had To Take Trump Down – Now He's REALLY In Trouble
Wow..he really embarrassed himself this time!
Cop-hating third-string quarterback Colin Kaepernick is still unemployed and he's still scamming Americans. He spent all summer with his Muslim girlfriend and outspoken radio host Nessa Diab pushing his fake sob story about the NFL being a "racist organization" for not hiring him, where even enlisted the assistance of the NAACP to push the ridiculous narrative.
Despite leading the 49-ers to a historic season franchise loss last year, Kaepernick still wants to blame his unemployment on the NFL rather than facing the harsh reality that no one wants him because he's simply a crappy football player. Over the weekend, Kaepernick lawyered up and filed a grievance against the NFL and President Trump, claiming that there's a massive "conspiracy" between the 32 NFL teams and Trump to keep him off the field. But just 12 hours after filing the paperwork to blame others for his woes, Kaepernick just got hit with even more embarrassing news that's sending his peanut gallery of whining fans into a collective meltdown this week.
Former 49ers second string quarterback Colin Kaepernick lawyered up over the weekend, and has now filed a grievance claiming all 32 NFL teams conspired to keep him off the field.
Kaepernick, and his attorney — celebrity lawyer Mark Geragos — say that all 32 team owners conspired together to deny him a spot in professional football, even though Kaepernick walked away from a one-year option on his contract with the 49ers, and hasn't been an asset to any football team since 2013.
NFL owners, the complaint says, "have colluded to deprive Mr. Kaepernick of employment rights in retaliation for Mr. Kaepernick's leadership and advocacy for equality and social justice and his bringing awareness to peculiar institutions still undermining racial equality in the United States." Kaepernick contends that it's a "statistical impossibility" that he has not, so far, obtained gainful employment as a professional football player.
In his complaint, Kapernick also went straight after President Trump, alleging that the President is in on this conspiracy to keep him out of the NFL. Via Daily Wire:
"The complaint also alleges that President Donald Trump, the "executive branch of the United States government" is at the heart of the collective agreement; Kaepernick claims that he's been out of work in "response to coercion and calculated coordination from the Executive Branch of the United States government."
According to the Federalist Papers, Kaepernick's latest tantrum will not be going anywhere, as his ridiculous claims completely lack any sort of evidence whatsoever. The Federalist Papers reported:
Colin Kaeperneck's latest accusations against NFL owners of collusion do not meet the NFL's Collective Bargaining Agreement's conditions for burden or proof.
"Collusion occurs when two or more teams, or the league and at least one team," Sports Illustrated explained in March, "join to deprive a player of a contractually earned right. Such a right is normally found in the collective bargaining agreement signed by a league and its players' association. For example, the right of a free-agent player to negotiate a contract with a team cannot be impaired by a conspiracy of teams to deny that a player a chance to sign."
According to the CBA, the fact that NFL teams have declined to offer Kaepernick a contract does not prove collusion. Furthermore, a free agent's "playing skills" do not represent evidence for collusion.
ESPN says that Kaepernick's grievance is vague and unconvincing, blaming President Donald Trump for coercing NFL owners into withholding offers. ESPN reports:
The NFL's collective bargaining agreement, which governs such disputes, makes clear that the failure to sign a player is not in itself enough to prove collusion. Instead, it must be combined with evidence that teams entered into an agreement, express or implied, to bar the player's employment.
Here's the relevant wording of the CBA's "burden of proof" for collusion:
"The failure by a club or clubs to negotiate, to submit offer sheets, or to sign contracts with restricted free agents or transition players, or to negotiate, make offers, or sign contracts for the playing services of such players or unrestricted free agents, shall not, by itself or in combination only with evidence about the playing skills of the player(s) not receiving any such offer or contract, satisfy the burden of proof set forth …"
[…] But his grievance, filed by attorney Mark Geragos, does not provide any specific evidence of an agreement to collude. It vaguely references NFL general managers who have cited "directives from NFL owners to not let Kaepernick so much as practice with an NFL team." It also accuses owners of submitting to the demands of President Donald Trump, whom it terms "an organizing force" in squashing what has become a weekly protest among at least some NFL players.
Nice try, Kaepernick. Looks like it's back to the drawing board in to find an accusation that will stick. As of now, it looks like Kaepernick's position of playing left couch-seat cushion for the rest of the season will be a permanent one.
It's Official! Traitor Repub About To Deliver Impeachment Against Trump – Here's SICK Reason Why
Time to get rid of all these America-haters!
Despite the usual support given to a President by his own party, a few of the Republicans serving on Capitol Hill today are less than supportive of President Trump. Maybe it stems from his lack of willingness to play ball with their usual antics or perhaps they would have had a problem with anyone that wasn't an establishment puppet, but the results are the same; the President is fighting against two parties in Washington.
One might expect a little push back on the unconventional issues that the President wants to address, like making Mexico pay for their own wall. Americans love the idea, but many politicians see it as unreasonable. That's tough luck for them, considering it's what the President and the American people want, however, what we didn't expect when we elected our lawmakers is that they would try to stab us in the back and remove the man we sent to the White House.
However, according to The Hill, that's exactly what some of our elected officials are doing. At least two Republicans are working to impeach the President that we fairly elected:
"Rep. Steve Cohen (D-Tenn.) in an interview on Sunday said at least one Republican is considering supporting articles of impeachment against President Trump.
'I have one Republican that has said he is looking at it, he's considering it,' Cohen said on 'MSNBC Live.' 'I have other Republicans, just like Sen. Bob Corker suggested, who have told me on a constant basis that they know this man is not balanced, he is not capable of continuing to lead us.'"
According to Cohen, more than just a few of the establishment lackeys in Washington aren't a fan of our current President, these two are just spearheading the push for what they all really want.
"Cohen said those Republicans will 'privately tell you, by their words and by their expressions, that they would like to see an end' to Trump's presidency.
'But the Republican base is still supportive of Trump. That's who's strong in their primaries, and politically, they can't come out and say it,' Cohen told host Alex Witt."
So, to recap, our representatives don't like the POTUS, and they can't speak out against him for fear of not getting re-elected, but they're going to support a push to remove him from office – even though they know it's not what their constituents want. If that's not a direct violation of what they're sent to Washington to do, I don't know what is.
"Cohen announced in August he would introduce articles of impeachment against Trump based on his comments following the deadly violence at a white supremacist rally in Charlottesville, Va.
Another Democrat, Rep. Al Green (Texas), unveiled articles of impeachment against Trump on the House floor last week.
One of Green's articles of impeachment states that Trump 'is fueling an alt-right hate machine" that's causing "immediate injury to American society.'
Another states that Trump engaged in 'perfidy' by falsely claiming that he lost the popular vote to Democratic nominee Hillary Clinton because millions of people voted illegally in the 2016 presidential election.
However, Green didn't force a vote on the articles of impeachment, saying he wanted his colleagues and the public to be able to view them first."
So to translate that from political speak into layman's terms; the Democrats have been trying to pull this impeachment crap as a publicity stunt for months, but it's just been them acting like Democrats and objecting to a Republican President who's getting things done.
It's time that lawmakers across both houses of Congress and both political parties consider the fact that perhaps he's not fueling "alt" anything, maybe he was elected because he mirrors the actual values that middle-class Americans, also called the silent majority, feel are important.
To that end, Jerry Falwell, the President of Liberty University has a name for the traitors and a plan to fix the problem. In an interview on "Fox & Friends Weekend," Falwell explained why he coined the phrase "Fake Republicans."
"I think there are several Republicans in the Senate who pretended to be conservative Republicans . . . and they really don't share the same values," he said.
"And I think if they will get out of the way and honor the values that they ran on, keep the promises that they made to their constituencies when they ran, I think Donald Trump has the potential to be the greatest president since Abraham Lincoln."
He added voters needed to "find candidates who are not professional politicians."
"I think it's time for the political class to go," he declared. "I think they need to find people who have been successful in other fields like Donald Trump was and elect them next year, primary these guys out of there. I think that's the only way it's going to be solved."
Yes, that solution would mean a huge upset in Washington, but it might be the only solution that will get the job done. We see what can happen when just the President is replaced with a real person with a real understanding of budgets and business. Who knows what this country could do if the entire Republican population of government were real people who understood real problems. That would be a huge step toward making America great again.
Share if you're ready to see Republicans support President Trump! 
FOLLOW us on Facebook at Freedom Daily!