Romanian Hacker Guccifer: I Breached Hillary Clinton Server, 'It Was Easy'
The infamous Romanian hacker known as "Guccifer," speaking exclusively with Fox News, claimed he easily – and repeatedly – breached former Secretary of State Hillary Clinton's personal email server in early 2013.
"For me, it was easy … easy for me, for everybody," Marcel Lehel Lazar, who goes by the moniker "Guccifer," told Fox News from a Virginia jail where he is being held.
Guccifer's potential role in the Clinton email investigation was first reported by Fox News last month. The hacker subsequently claimed he was able to access the server – and provided extensive details about how he did it and what he found – over the course of a half-hour jailhouse interview and a series of recorded phone calls with Fox News.
Fox News could not independently confirm Lazar's claims.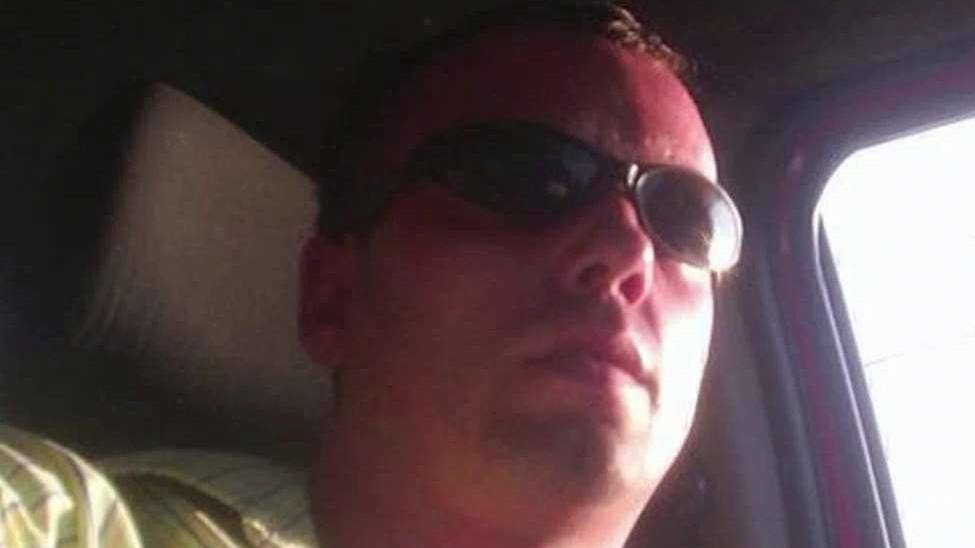 In response to Lazar's claims, the Clinton campaign issued a statement  Wednesday night saying, "There is absolutely no basis to believe the claims made by this criminal from his prison cell. In addition to the fact he offers no proof to support his claims, his descriptions of Secretary Clinton's server are inaccurate. It is unfathomable that he would have gained access to her emails and not leaked them the way he did to his other victims."
The former secretary of state's server held nearly 2,200 emails containing information now deemed classified, and another 22 at the "Top Secret" level.
The 44-year-old Lazar said he first compromised Clinton confidant Sidney Blumenthal's AOL account, in March 2013, and used that as a stepping stone to the Clinton server. He said he accessed Clinton's server "like twice," though he described the contents as "not interest[ing]" to him at the time.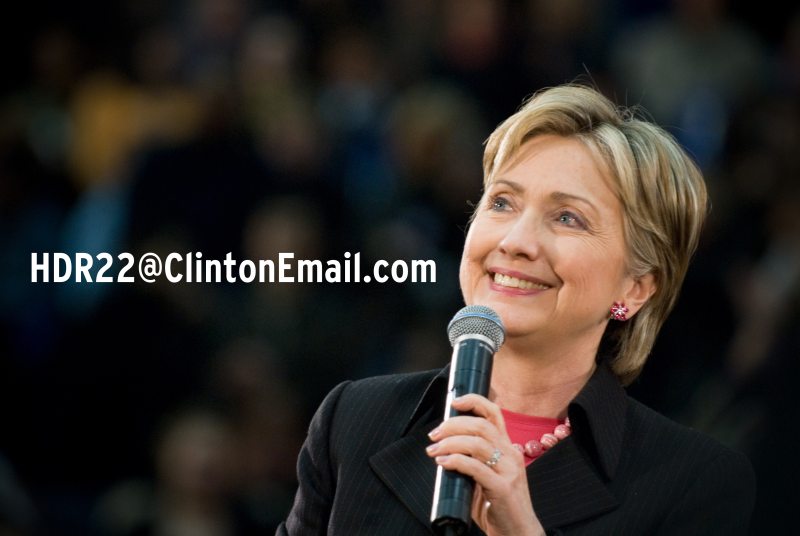 "I was not paying attention. For me, it was not like the Hillary Clinton server, it was like an email server she and others were using with political voting stuff," Guccifer said.
The hacker spoke freely with Fox News from the detention center in Alexandria, Va., where he's been held since his extradition to the U.S. on federal charges relating to other alleged cyber-crimes. Wearing a green jumpsuit, Lazar was relaxed and polite in the monitored secure visitor center, separated by thick security glass.
In describing the process, Lazar said he did extensive research on the web and then guessed Blumenthal's security question. Once inside Blumenthal's account, Lazar said he saw dozens of messages from the Clinton email address.
Asked if he was curious about the address, Lazar merely smiled. Asked if he used the same security question approach to access the Clinton emails, he said no – then described how he allegedly got inside.
"For example, when Sidney Blumenthal got an email, I checked the email pattern from Hillary Clinton, from Colin Powell from anyone else to find out the originating IP. … When they send a letter, the email header is the originating IP usually," Lazar explained.
He said, "then I scanned with an IP scanner."
Lazar  emphasized that he used readily available web programs to see if the server was "alive" and which ports were open. Lazar identified programs like netscan, Netmap, Wireshark and Angry IP, though it was not possible to confirm independently which, if any, he used.
In the process of mining data from the Blumenthal account, Lazar said he came across evidence that others were on the Clinton server.
"As far as I remember, yes, there were … up to 10, like, IPs from other parts of the world," he said.
With no formal computer training, he did most of his hacking from a small Romanian village.
Lazar said he chose to use "proxy servers in Russia," describing them as the best, providing anonymity.
Cyber experts who spoke with Fox News said the process Lazar described is plausible. The federal indictment Lazar faces in the U.S. for cyber-crimes specifically alleges he used "a proxy server located in Russia" for the Blumenthal compromise.
Each Internet Protocol (IP) address has a unique numeric code, like a phone number or home address.  The Democratic presidential front-runner's home-brew private server was reportedly installed in her home in Chappaqua, N.Y., and used for all U.S. government business during her term as secretary of state.
Former State Department IT staffer Bryan Pagliano, who installed and maintained the server, has been granted immunity by the Department of Justice and is cooperating with the FBI in its ongoing criminal investigation into Clinton's use of the private server. An intelligence source told Fox News last month that Lazar also could help the FBI make the case that Clinton's email server may have been compromised by a third party.
Asked what he would say to those skeptical of his claims, Lazar cited "the evidence you can find in the Guccifer archives as far as I can remember."
Writing under his alias Guccifer, Lazar released to media outlets in March 2013 multiple exchanges between Blumenthal and Clinton. They were first reported by the Smoking Gun.
It was through the Blumenthal compromise that the Clintonemail.com accounts were first publicly revealed.
As recently as this week, Clinton said neither she nor her aides had been contacted by the FBI about the criminal investigation. Asked whether the server had been compromised by foreign hackers, she told MSNBC on Tuesday, "No, not at all."
Recently extradited, Lazar faces trial Sept. 12 in the Eastern District of Virginia. He has pleaded not guilty to a nine-count federal indictment for his alleged hacking crimes in the U.S. Victims are not named in the indictment but reportedly include Colin Powell, a member of the Bush family and others including Blumenthal.
Lazar spoke extensively about Blumenthal's account, noting his emails were "interesting" and had information about "the Middle East and what they were doing there."
After first writing to the accused hacker on April 19, Fox News accepted two collect calls from him, over a seven-day period, before meeting with him in person at the jail. During these early phone calls, Lazar was more guarded.
After the detention center meeting, Fox News conducted additional interviews by phone and, with Lazar's permission, recorded them for broadcast.
While Lazar's claims cannot be independently verified, three computer security specialists, including two former senior intelligence officials, said the process described is plausible and the Clinton server, now in FBI custody, may have an electronic record that would confirm or disprove Guccifer's claims.
"This sounds like the classic attack of the late 1990s. A smart individual who knows the tools and the technology and is looking for glaring weaknesses in Internet-connected devices," Bob Gourley, a former chief technology officer (CTO) for the Defense Intelligence Agency, said.
Gourley, who has worked in cybersecurity for more than two decades, said the programs cited to access the server can be dual purpose. "These programs are used by security professionals to make sure systems are configured appropriately. Hackers will look and see what the gaps are, and focus their energies on penetrating a system," he said.
Cybersecurity expert Morgan Wright observed, "The Blumenthal account gave [Lazar] a road map to get to the Clinton server. … You get a foothold in one system. You get intelligence from that system, and then you start to move."
In March, the New York Times reported the Clinton server security logs showed no evidence of a breach.  On whether the Clinton security logs would show a compromise, Wright made the comparison to a bank heist: "Let's say only one camera was on in the bank. If you don't have them all on, or the right one in the right locations, you won't see what you are looking for."
Gourley said the logs may not tell the whole story and the hard drives, three years after the fact, may not have a lot of related data left. He also warned: "Unfortunately, in this community, a lot people make up stories and it's hard to tell what's really true until you get into the forensics information and get hard facts."
For Lazar, a plea agreement where he cooperates in exchange for a reduced sentence would be advantageous. He told Fox News he has nothing to hide and wants to cooperate with the U.S. government, adding that he has hidden two gigabytes of data that is "too hot" and "it is a matter of national security."
In early April, at the time of Lazar's extradition from a Romanian prison where he already was serving a seven-year sentence for cyber-crimes, a former senior FBI official said the timing was striking.
"Because of the proximity to Sidney Blumenthal and the activity involving Hillary's emails, [the timing] seems to be something beyond curious," said Ron Hosko, former assistant director of the FBI's Criminal Investigative Division from 2012-2014.
The FBI offered no statement to Fox News.
Via Fox News
President Trump Wants To Spread A Message Of Peace While In Davos
THEY WEREN'T EXPECTING HIM TO SAY THAT!
President Trump is again on an overseas trip rubbing shoulders with other world leaders and clarifying his vision for America. President Trump ran on a platform of making America great which was a not so veiled slight toward his predecessor. Many conservatives considered the Obama Administration to have pushed America back in the eyes of many nations around the world. His desire to make sure that America lost its appearance of being an overpowering force, left us in somewhat of a compromised position.
The President's stance on international policy has been simple; put America first, and help out other people second. Since it's his job to make sure that Americans are looked after, it's also his job to make sure the rest of the world knows that we won't be hurting ourselves to bow to international political pressure. The President's trip to Switzerland has been no exception, and the South China Morning Post reports that the first impression he's left on the country has been an obvious one:
"Armed with his 'America First' philosophy, US President Donald Trump arrived in Switzerland on Thursday to tout his economic agenda and lure foreign investment at a global summit that stresses free trade and international cooperation.
'We're very happy to be here,' Trump said as he arrived at the World Economic Forum. 'The United States is doing very well, and will continue to do well and this will be a very exciting two days.'
He said he was bringing a message of 'peace and prosperity' to the gathering of world leaders, business executives and celebrities.
Asked whether he would be supported at the forum, Trump said: 'I already am. You take a look.'
He had apparently not seen reports of the massive banner reading 'Trump not welcome!' that had been hung on the side of a mountain by Swiss activist group Campax.
Trump then went into a meeting with UK Prime Minister Theresa May, who is angling for trade deals for her country when Brexit takes place next year. He said that the discussions would lead to a 'tremendous increase' in trade with Britain, while May said the two countries were 'on the same wavelength in every respect'.
While the president is expected to declare that the United States is open for business, the protectionist-leaning president's attendance at the annual gathering for free-trade-loving political and business elites has raised eyebrows.
His decision to sign new tariffs boosting American manufacturers this week has prompted fresh concerns about his nationalist tendencies.
'I'm going to Davos right now to get people to invest in the United States,' Trump said on Wednesday before the overnight flight to Europe.
'I'm going to say: 'Come into the United States. You have plenty of money.' But I don't think I have to go, because they're coming, they're coming at a very fast clip.'
In a tweet sent before departing the White House Trump said, 'Our economy is now booming and with all I am doing, will only get better … Our country is finally WINNING again!'
US Treasury Secretary Steven Mnuchin got to Davos ahead of Trump and insisted Wednesday that the United States supports free trade.
''America First' does mean working with the rest of the world,' said Mnuchin, who is leading the largest US delegation ever to attend the exclusive gathering.
'It just means that President Trump is looking out for American workers and American interests, no different than he expects other leaders would look out for their own.'
US Commerce Secretary Wilbur Ross argued that new US tariffs on imported solar-energy components and large washing machines are meant to deal with 'inappropriate behaviour' by other countries and are not protectionist. Still, Ross conceded that China could respond by imposing its own tariffs on US products.
As he signed the tariffs, Trump said he was heading to Davos to talk 'about investing in the United States again.'"
Will soon be heading to Davos, Switzerland, to tell the world how great America is and is doing. Our economy is now booming and with all I am doing, will only get better…Our country is finally WINNING again!

— Donald J. Trump (@realDonaldTrump) January 25, 2018
It seems obvious that a president would be looking out for his country and not others while overseas, but in recent years the waters have gotten extremely muddied by the idea that helping the world would help America. Perhaps in some cases that is true, but in the case of America, we tend to be treated like the wealthy uncle who everyone can just ask for things from, and give nothing in return.
Everyone wanted to know what was on the POTUS's mind when he landed, and here's what he had to say:
Upon arriving at #Davos for the World Economic Forum, President Trump is asked, "what's your message to the world?" — "Peace," he replies. #WEF2018 pic.twitter.com/tyzSTnVpOa

— Josh Caplan (@joshdcaplan) January 25, 2018
Didn't get it? Once again for the cheap seats in the back:
In Davos, Trump says his message for the world is "peace and prosperity." pic.twitter.com/KXbSrQfYKr

— Aaron Rupar (@atrupar) January 25, 2018
If seeing is believing, then you'd better find that the President doesn't plan to back off of his America first plan. His goal is to make our country better than ever. Whether you agree with him or not, he's charted a path and is marching forward. We ALL will make America great again.
FOLLOW us on Facebook at Freedom Daily!
BREAKING!! Trump Just Received HIGHEST Honor! He Just Beat Out President Ronald Reagan!
HOLY CRAP!! GO TRUMP!!!
According to the highly prestigious conservative think tank The Heritage Foundation, President Donald Trump has done a remarkable job during the first year of his presidency. His accomplishments are surprisingly a lot better than the American Conservative icon that was President Ronald Reagan!
The heritage foundation is rightly so calling President Donald Trump the most conservative president they have ever rated. And after the eight disastrous and downright anti-American liberal years of Barack Hussein Obama, this is very positive news for both the fiscal and social future of our nation.
After each liberal Presidential Administration, the Heritage foundation begins developing a list policies that a new Republican administration could adopt if he were to win. In 2016 this list included a variety of initiatives. Some of which included reimposing work requirements for welfare recipients, ending the DACA program which shields young illegal aliens brought here illegally as children, withdrawing from the disastrous and one-sided Paris climate accord, eliminating certain unfair gender identity protections, appointing conservative judges and gutting the heart of Obamacare by removing the individual and employer mandate. President Trump is a master at success according to his first year as President.
In a statement, this week The Heritage foundation confirmed that President Trump has checked off 64 percent of those items which were on the 2016 list. Most of which were enacted either executive order or other means of enforcement. They even went as far as to include President Trump's budget which was great but never voted on by Congress.
"Trump Administration Embraces Heritage Foundation Policy Recommendations January 23rd, 2018
One year after taking office, President Donald Trump and his administration have adopted nearly two-thirds of the policy recommendations from The Heritage Foundation's "Mandate for Leadership."
The "Mandate for Leadership" series includes five individual publications, totaling approximately 334 unique policy recommendations. Analysis completed by Heritage determined that 64 percent of the policy prescriptions were included in Trump's budget, implemented through regulatory guidance, or under consideration for action in accordance with The Heritage Foundation's original proposals.
"President Trump had an extraordinarily successful first year," says Thomas Binion, director of congressional and executive branch relations at The Heritage Foundation. "He put a conservative on the Supreme Court and he enacted historic pro-growth tax reform. This analysis demonstrates the lesser-known policy success that his administration has been fighting hard to enact."
Heritage Foundation research analysts began developing the policy recommendations in 2016 during the presidential campaign with the following principles in mind: free enterprise, limited government, individual freedom, traditional American values, and a strong national defense.
With approximately 70 former Heritage employees working for the Trump transition team or as part of the administration, the policy recommendations have served as guidelines for reducing the size and scope of the federal government through specific and detailed actions.
The first "Mandate for Leadership" was released in January 1981, containing policy proposals of reform that would make government more efficient and effective. President Ronald Reagan distributed Heritage's book at his first Cabinet meeting.
"As President Reagan did in the 1980s," Binion said, "President Trump has embraced the comprehensive recommendations made in the 'Mandate for Leadership.' These achievements have led to economic growth, a stronger national defense, and a restoration of the rule of law."
Over the past several months, Heritage's executive branch relations staff reviewed the 334 policy recommendations and met with senior administration officials in the several agencies. Heritage analysts briefed administration officials on the recommendations, provided additional insight and information, and advocated for reform."
By contrast, during Reagan's first year in office, Reagan can only claim 49 percent of Heritage's wish list were checked off. This is excellent news and a big slap in the face to the so-called conservative leaders who to this day call themselves #neverTrumpers but who claim to pray at the altar of former President Ronald Reagan. This proves all of them were nothing more than just peons for the establishment and the swamp all along. They never cared about conservatism, all they cared about was keeping the gravy train going and maintaining the status quo alive. Maybe they just went with the flow of things to save their job and didn't care about politics?
Please share if you are proud to support President Trump.
What will be President Trump's next most significant accomplishment for the American people? Discuss this with your friends and talk about it in the comment section.
FOLLOW us on Facebook at Freedom Daily!
Trump Just Pissed Everyone Off With The AWESOME New Picture That Went Up In White House!!
BOOM!!! THATS AWESOME!!
The White House is filled with historical pieces and artifacts that represent our nation's history, but perhaps none are so controversial as what President Donald Trump just donned the walls of the West Wing with today. Among the painted pieces of notable figures in our nation's history, is a new framed piece of work that comes with a clear message that cannot be ignored. Now, idiots everywhere are infuriated about what our leader had the guts to put up that we're pretty sure his supporters are going to love.
The First Family is getting comfortable in their new home, just as the Obamas did in their disrespectful way that nobody seemed to have a problem with. When Trump moved in and began putting his personal touch on the People's House, all hell broke loose with accusations of tactless taste that his predecessor never got when hosting rappers and their wives. Whether people agree or disagree with what our President just put on the walls, he had the right to celebrate his victory in the way he chose to decorate.
The White House isn't just a place where the president lives, it's a monument that represents milestones in leadership throughout our nation's history. Perhaps not a single leader has been so controversial as our current Commander-in-Chief who overcame all odds to call this place home. Because of that, he has every right to document this incredible feat with a framed piece that shows exactly how that happened.
The media tried to portray that Trump's opposition, Hillary Clinton, had a huge lead in the presidential race. However, one picture proved that wrong, which has now become the West Wing's latest and perhaps most extraordinary piece of artwork.
Trump didn't become president by a mere margin — he won by a landslide of votes where it counted most. The Electoral College is the deciding vote and the now infamous image of which way each area of every state went has become its own modern art on display in the White House, and for good reason.
Spotted: A map to be hung somewhere in the West Wing pic.twitter.com/TpPPDyNFtE

— Trey Yingst (@TreyYingst) May 11, 2017
Trey Yingst was among the first to spot this new display and seemingly without realizing the can of controversy he was opening with this Tweeted picture of it, he simply stated, " Spotted: a map to be hung somewhere in the West Wing." The image of the Electoral College Map from the election Trump swept in 2016 accompanied his sentiment and infuriated idiots around the country who couldn't fathom why Trump would display such a thing.
It's unknown at what point these Democratic degenerates forgot who they were talking about — thinking that somehow it was out of character for Trump to gloat. When it's his right to do so by having earned it through honest means and against all odds, he should display that victory since it sends a message about what America is all about. Trump was truthful in his lead and the media was not, however, this is photo proof of that bias and that the American dream can be accomplished despite any adversary against you, and needs to be displayed for that reason..
This
is
so
unbelievably
sad. https://t.co/X9pKoSVCWW

— Parker Molloy (@ParkerMolloy) May 11, 2017
Perhaps the most humorous part of the outrage over this imagery in the West Wing is that the same people who publicly express how tasteless and gross it is, in their opinion, were in support of a wife using the desk her husband received disgusting sexual favors at during his time in office. I think what it comes down to is that the truth hurts and no matter how much some people in America hate Trump, they can't deny that he legitimately painted the country red in approval of him.
It's often said that "a picture says a thousand words" but this one speaks volumes beyond that. Trump beat supposed frontrunner Hillary Clinton by far more than a thousand Electoral College votes. This wasn't just a victory for him, but for the American people who were heard and deserve to have the piece of our country's history commemorated on the wall of the White House. Every little girl and boy in America with a dream to make a difference and become president one day can do that, just like Trump did as a non-career politician. That's significant and part of what makes America great.