Romanian Hacker Guccifer: I Breached Hillary Clinton Server, 'It Was Easy'
The infamous Romanian hacker known as "Guccifer," speaking exclusively with Fox News, claimed he easily – and repeatedly – breached former Secretary of State Hillary Clinton's personal email server in early 2013.
"For me, it was easy … easy for me, for everybody," Marcel Lehel Lazar, who goes by the moniker "Guccifer," told Fox News from a Virginia jail where he is being held.
Guccifer's potential role in the Clinton email investigation was first reported by Fox News last month. The hacker subsequently claimed he was able to access the server – and provided extensive details about how he did it and what he found – over the course of a half-hour jailhouse interview and a series of recorded phone calls with Fox News.
Fox News could not independently confirm Lazar's claims.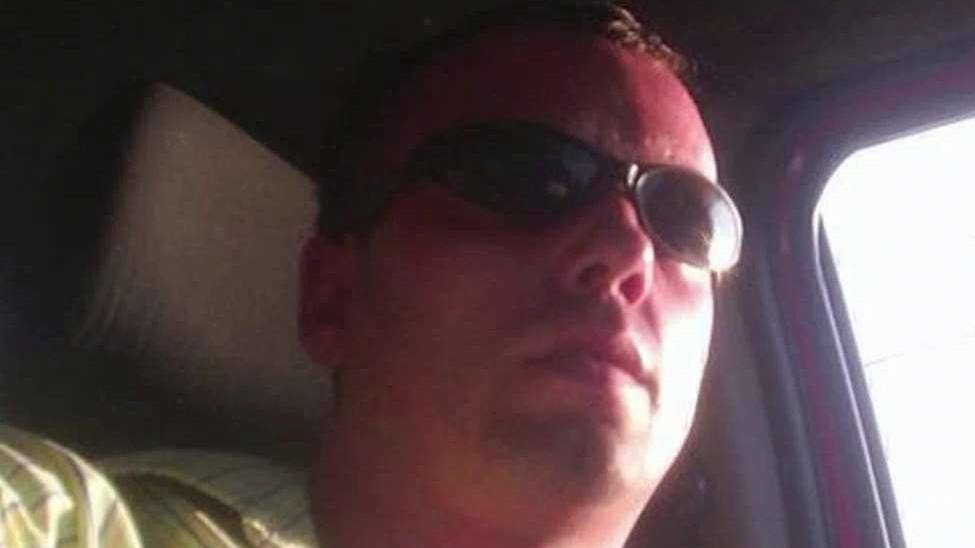 In response to Lazar's claims, the Clinton campaign issued a statement  Wednesday night saying, "There is absolutely no basis to believe the claims made by this criminal from his prison cell. In addition to the fact he offers no proof to support his claims, his descriptions of Secretary Clinton's server are inaccurate. It is unfathomable that he would have gained access to her emails and not leaked them the way he did to his other victims."
The former secretary of state's server held nearly 2,200 emails containing information now deemed classified, and another 22 at the "Top Secret" level.
The 44-year-old Lazar said he first compromised Clinton confidant Sidney Blumenthal's AOL account, in March 2013, and used that as a stepping stone to the Clinton server. He said he accessed Clinton's server "like twice," though he described the contents as "not interest[ing]" to him at the time.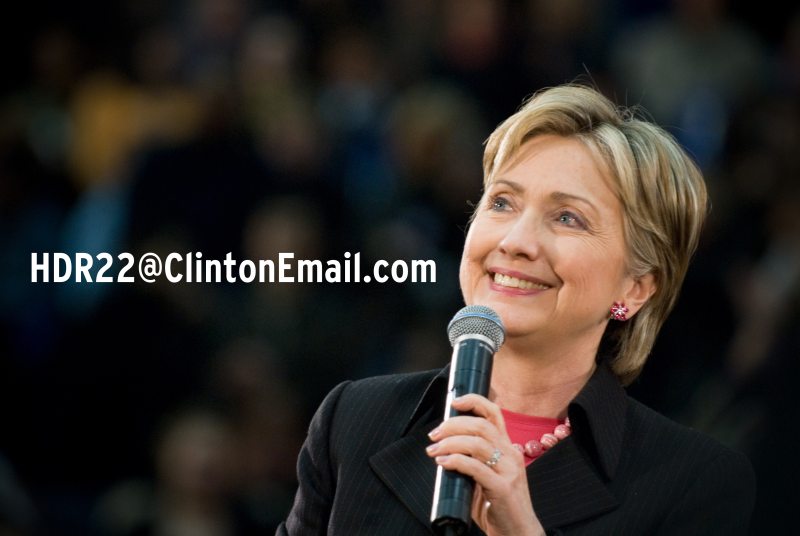 "I was not paying attention. For me, it was not like the Hillary Clinton server, it was like an email server she and others were using with political voting stuff," Guccifer said.
The hacker spoke freely with Fox News from the detention center in Alexandria, Va., where he's been held since his extradition to the U.S. on federal charges relating to other alleged cyber-crimes. Wearing a green jumpsuit, Lazar was relaxed and polite in the monitored secure visitor center, separated by thick security glass.
In describing the process, Lazar said he did extensive research on the web and then guessed Blumenthal's security question. Once inside Blumenthal's account, Lazar said he saw dozens of messages from the Clinton email address.
Asked if he was curious about the address, Lazar merely smiled. Asked if he used the same security question approach to access the Clinton emails, he said no – then described how he allegedly got inside.
"For example, when Sidney Blumenthal got an email, I checked the email pattern from Hillary Clinton, from Colin Powell from anyone else to find out the originating IP. … When they send a letter, the email header is the originating IP usually," Lazar explained.
He said, "then I scanned with an IP scanner."
Lazar  emphasized that he used readily available web programs to see if the server was "alive" and which ports were open. Lazar identified programs like netscan, Netmap, Wireshark and Angry IP, though it was not possible to confirm independently which, if any, he used.
In the process of mining data from the Blumenthal account, Lazar said he came across evidence that others were on the Clinton server.
"As far as I remember, yes, there were … up to 10, like, IPs from other parts of the world," he said.
With no formal computer training, he did most of his hacking from a small Romanian village.
Lazar said he chose to use "proxy servers in Russia," describing them as the best, providing anonymity.
Cyber experts who spoke with Fox News said the process Lazar described is plausible. The federal indictment Lazar faces in the U.S. for cyber-crimes specifically alleges he used "a proxy server located in Russia" for the Blumenthal compromise.
Each Internet Protocol (IP) address has a unique numeric code, like a phone number or home address.  The Democratic presidential front-runner's home-brew private server was reportedly installed in her home in Chappaqua, N.Y., and used for all U.S. government business during her term as secretary of state.
Former State Department IT staffer Bryan Pagliano, who installed and maintained the server, has been granted immunity by the Department of Justice and is cooperating with the FBI in its ongoing criminal investigation into Clinton's use of the private server. An intelligence source told Fox News last month that Lazar also could help the FBI make the case that Clinton's email server may have been compromised by a third party.
Asked what he would say to those skeptical of his claims, Lazar cited "the evidence you can find in the Guccifer archives as far as I can remember."
Writing under his alias Guccifer, Lazar released to media outlets in March 2013 multiple exchanges between Blumenthal and Clinton. They were first reported by the Smoking Gun.
It was through the Blumenthal compromise that the Clintonemail.com accounts were first publicly revealed.
As recently as this week, Clinton said neither she nor her aides had been contacted by the FBI about the criminal investigation. Asked whether the server had been compromised by foreign hackers, she told MSNBC on Tuesday, "No, not at all."
Recently extradited, Lazar faces trial Sept. 12 in the Eastern District of Virginia. He has pleaded not guilty to a nine-count federal indictment for his alleged hacking crimes in the U.S. Victims are not named in the indictment but reportedly include Colin Powell, a member of the Bush family and others including Blumenthal.
Lazar spoke extensively about Blumenthal's account, noting his emails were "interesting" and had information about "the Middle East and what they were doing there."
After first writing to the accused hacker on April 19, Fox News accepted two collect calls from him, over a seven-day period, before meeting with him in person at the jail. During these early phone calls, Lazar was more guarded.
After the detention center meeting, Fox News conducted additional interviews by phone and, with Lazar's permission, recorded them for broadcast.
While Lazar's claims cannot be independently verified, three computer security specialists, including two former senior intelligence officials, said the process described is plausible and the Clinton server, now in FBI custody, may have an electronic record that would confirm or disprove Guccifer's claims.
"This sounds like the classic attack of the late 1990s. A smart individual who knows the tools and the technology and is looking for glaring weaknesses in Internet-connected devices," Bob Gourley, a former chief technology officer (CTO) for the Defense Intelligence Agency, said.
Gourley, who has worked in cybersecurity for more than two decades, said the programs cited to access the server can be dual purpose. "These programs are used by security professionals to make sure systems are configured appropriately. Hackers will look and see what the gaps are, and focus their energies on penetrating a system," he said.
Cybersecurity expert Morgan Wright observed, "The Blumenthal account gave [Lazar] a road map to get to the Clinton server. … You get a foothold in one system. You get intelligence from that system, and then you start to move."
In March, the New York Times reported the Clinton server security logs showed no evidence of a breach.  On whether the Clinton security logs would show a compromise, Wright made the comparison to a bank heist: "Let's say only one camera was on in the bank. If you don't have them all on, or the right one in the right locations, you won't see what you are looking for."
Gourley said the logs may not tell the whole story and the hard drives, three years after the fact, may not have a lot of related data left. He also warned: "Unfortunately, in this community, a lot people make up stories and it's hard to tell what's really true until you get into the forensics information and get hard facts."
For Lazar, a plea agreement where he cooperates in exchange for a reduced sentence would be advantageous. He told Fox News he has nothing to hide and wants to cooperate with the U.S. government, adding that he has hidden two gigabytes of data that is "too hot" and "it is a matter of national security."
In early April, at the time of Lazar's extradition from a Romanian prison where he already was serving a seven-year sentence for cyber-crimes, a former senior FBI official said the timing was striking.
"Because of the proximity to Sidney Blumenthal and the activity involving Hillary's emails, [the timing] seems to be something beyond curious," said Ron Hosko, former assistant director of the FBI's Criminal Investigative Division from 2012-2014.
The FBI offered no statement to Fox News.
Via Fox News
BREAKING: Democratic Party About To Implode After Obama Admin Just Threw Clintons Under The Bus In Major Way
The Democrat party loves to portray themselves to the American public as a united front fighting for the disadvantage and the so-called oppressed in the country. Though with just a little digging that comradery facade falls apart like a cheap suit from Walmart. Ever since President Donald Trump trounced Hillary Clinton last year, the Democratic party has been in shambles with no clear leadership which has led to infighting in the already fractured party. With President Trump draining the swamp and closing in on the scoundrels in Washington D.C. that have been actively destroying our country top Democratic officials are turning on each other to save their skin.
And, that is precisely what just happened when advisors from Barack Obama's administration stepped forward to torpedo the Clinton clan which could finish the already floundering Democratic party for good. 
Over the past several weeks, there have been multiple sexual allegations made against politicians as well as top Hollywood executives that has rocked the establishment. Senator Al Franken, Harvey Weinstein, Kevin Spacey, and Charlie Sheen all have been fingered as sexual deviants with many people calling for their arrest to answer for their crimes. However, while their nasty deeds are disgusting, they aren't the first liberal scum to use their power and status to prey on innocent victims.
As we all are aware, Bill Clinton was known for his malfeasance while in office as governor and president of the United States. For years, Democrats have turned a blind eye to Bill Clinton's sexual assaults and rape allegations so that they could use his popularity to push their sick liberal agenda forward in the country. Barack Obama used Bill Clinton to help his campaign in 2012 and also Bill campaigned for two-timed failed presidential candidate and wife, Hillary Clinton.
Well, now that cozy arrangement appears to be falling apart as former top advisors to both Barack Obama and even Bill Clinton are coming forward to support Monica Lewinsky.
Here is more from People Politics:
Following multiple sexual misconduct allegations made against high-profile politicians like Roy Moore and Al Franken, former top advisers to President Obama and the Clintons have voiced their support for Monica Lewinsky.
During an interview with MSNBC, Jennifer Palmieri — the communications director for Hillary Clinton who also worked for Bill Clinton's administration — said that she was sorry for everything Lewinsky had gone through.
"Monica Lewinsky was my intern and the relationship the president had with her was very inappropriate," she said. "It was a consensual relationship, but he was the President of the United States and she was a 24-year-old intern — that is taking advantage of a power dynamic on a historic scale."
She also revealed that in April she ran into Lewinsky for the first time in 20 years and "I told her that I was really sorry for everything that she had been through."
"Her whole life was defined by this one mistake and her life was — I don't want to say it was ruined because I hope it's not," she added.
Palmieri was also asked to respond to a comment that Sen. Kirsten Gillibrand (D-NY) made during an interview with The New York Times, in which she said she thought Bill should have stepped down from the presidency during the scandal. Gillibrand had previously endorsed Hillary during the 2016 election and entered the Senate in 2009 after she was elected into Hillary's former seat after she became Secretary of State under Obama.
"The Clintons have done a[n] enormous amount of good in this country and despite that, they've got friends who are not always going to be there for them, and it's something I've seen happen to them quite a bit, but they'll survive," Palmieri said of Gillibrand's comments.
Not only did Palmieri show public support for Monica Lewinsky but so did Reverand Al Sharpton and former Obama staffer Alyssa Mastromonaco. Then, Sen. Kirsten Gillibrand, a New York Democrat, also came forward this past Thursday stating that Bill Clinton should have resigned from office after his affair with Lewinsky was discovered.
This public support for Monica Lewinsky is a long time coming especially from those in the Democratic party that has made a living throttling males for so-called man-splaining and "rape culture" in America. The Clintons all but destroyed Monica for coming forward about her sexual encounters with Bill Clinton while he was president. Instead of the Hillary Clinton blaming her husband for using his power to seduce the young intern, Hillary unleashed a series of personal attacks against Lewinsky that ultimately destroyed any chance of her having a career.
So, after decades of Democrats taking Bill Clinton's side, it is a shocking to see these former advisors now saying the opposite of the past narrative.
This change in the narrative proves that the Democratic party is imploding on itself and it is only a matter of time before it is further destroyed. Without any apparent leadership, the Democrats are in disarray and are now turning on themselves to save their own skin from more embarrassment by their own hypocrisy.
What will happen next is anyone's guess but hearing of top advisors throwing Bill Clinton under the bus for his sexual deviancy does serve as a good indication that the liberal party may be beyond repair. 
H/T [People Politics]
Corrupt Dem Congresswoman Just Busted Stealing Money From Children – What She Did With Money Will Make You SICK!
This will piss you off!
And once again we have a Democrat congressperson excelling at what they do best, lying, cheating and stealing!
She partied with the Obama, Pelosi and Reid, traveled on Air Force one next to President Obama, and cast her superdelegate vote for Crooked Hillary Clinton although they delegates should have gone for Socialist Bernie Sanders. But today Corrine Brown is in federal court for stealing scholarship money from school children. Yes, you read that correctly, "the woman of the people," stole money. FROM CHILDREN!
The disgraced congresswoman must now defend herself against allegations that she funneled hundreds of thousands of dollars from a non-profit charity, One Door for Education, into her own filthy pocket. If convicted on all 24 counts, she faces 357 years in prison and $4.8 million in fines. Only a Democrat being a Democrat!
From the very beginning, Brown has been shrouded in deep controversy. Right after winning her election in 1992, the Federal Election Commission accused Brown of violating numerous campaign finance laws. And that was even before the campaign finance laws became strick under the McCain/Feingold law that forced the creation of so-called "Super Pacs." Most notably, she accepted donations from foreign citizens and even failed to report the use of a corporate plane which she managed to get her greasy paws on. And investigators are saying that's just the tip of the ethical iceberg.
Corrine Brown pleads for mercy, prosecutors ask for prison time
Former Jacksonville area Congresswoman Corrine Brown took the stand Thursday afternoon, pleading for mercy from federal judge Timothy Corrigan.
"I am sorry you have to be here today to see me in this situation," Brown said in her statement to the court. "I never imagined I would one day be in court asking people to speak on my behalf – never. In hindsight, I wished I had been more diligent in overseeing my personal and professional life The idea that some people could believe these charges hurt me because it runs contrary to everything I've ever believed and done in my life. I hope and pray these proceedings to don't make them [ordinary people] lose faith in the system. I humbly ask for mercy and compassion."
Brown was convicted on 18 counts of fraud and corruption in May.
The lead prosecutor in the sentencing hearing argued Thursday that the former congresswoman should be sentenced to about 7.5 to 9 years in federal prison. Her defense attorney is seeking probation and community service.
Prsecutor Tysen Duva told the court based on her actions during the investigation and in the trial, she should receive the most prison time out of the three co-conspirators.
Brown wore a magenta suit to the courthouse Thursday and briefly appeared in the overflow courtroom prior to the sentencing hearing.
Brown's defense attorney James Smith objected to various aspects of the sentencing recommendations, including how much money Brown should be culpable for.
Prosecutor Duva asked the court, "What accountability does the law require?" during his presentation.
Duva said Brown was accustomed to receiving money she should not have received.
She also lied about donations to colleges, churches and other entities.
He also argued that Brown has made ludicrous comments during the investigation, including a comment where she essentially said that had investigators not been looking into her case, the Pulse shooting in Orlando would never have happened. She also referred to the charges as "bogus" and "racist," implying that she was targeted for her race in the case.
Duva objected to that notion by saying, "She was targeted because she committed fraud, not because she was black or white."
She attacked numerous agencies during the investigation, which Duva states shows her character as a person.
"Why do you support someone who says this nonsense?" Duva questioned the court Thursday, referring to the upcoming character witnesses set to speak.
We're in our first break for #Corrine Brown's sentencing hearing. U.S. attorney A. Tysen Duva just completed the government's presentation. He passionately described her as a trailblazer politician who morphed into a liar and a fraud. @FCN2go pic.twitter.com/a1Irg2QEmr— Julia Jenaé (@JuliaJenaeFCN) November 16, 2017
Duva claims Brown "failed miserably" at being transparent during her time in office as a congresswoman.
"This is systemic and this is who she became," said Duva, arguing the character witnesses cannot overshadow the conduct she performed in the criminal case.
"It's not something that should be present in American democracy," he said.
Duva said the judge has to make a difficult decision in this case.
Corrine Brown and her attorney James Smith speak outside the federal courthouse Monday. PHOTO: First Coast News
Brown has previously asked for delays in her sentencing due to storm damage to her home and mental and physical welfare checks, but all those motions were denied.
On Wednesday, prosecutors recommended reduced prison time sentences for Brown's co-conspirators, former of chief of staff Ronnie Simmons and fake charity founder Carla Wiley. Judge Time Corrigan accepted this recommendation for a reduced prison time range of 21-27 months for Wiley and 33-41 months of Simmons. More on that hearing can be read here.
Brown, Simmons and Wiley will not receive their final sentencing until Dec. 4, according to recent court documents.
Corrine Brown Character Witness Testimony: Nov. 16, 2017
Corrine Brown had several witnesses come forward Thursday in support of her through witness testimony during the sentencing hearing.
Congresswoman Sheila Jackson Lee provided a glowing character witness of Corrine Brown during her sentencing hearing Thursday.
Jackson Lee described via telephone testimony it as her "privilege" to characterize Corrine Brown as a "loving person."
She said Brown has had a "pointed and direct effort [in] helping others, not herself."
The veterans' community loved Congresswoman Brown, Jackson Lee said, stating that Brown has helped those with PTSD and other issues following fighting overseas. She also stated Brown helped tremendously with relief efforts during Hurricane Katrina in New Orleans.
"That shows a character of giving to others unselfishly," Jackson Lee said.
A bishop from the Orlando area stated that Brown would help their community when other politicians couldn't make things happen. He said she was "driven by wanting to support … and bless others."
One woman who went to school with Brown's daughter got emotional during her testimony in support of Brown. She said Brown taught her valuable lessons that helped her thrive in her military career and how to treat her soldiers.
"She's been my champion .. my mentor," the woman said.
Dr. Oliver Hunter of Houston recommended that Brown receive community service instead of incarceration time.
Another witness came forward and said Brown should be out helping others instead of in jail because "the people trust her."
Melissa Alexander came forward to speak on behalf of Brown, describing her as a "blunt and passionate" woman. She cited that she's been supportive of other people even up to the sentencing hearing.
Marissa Alexander, character witness for #CorrineBrown responded to the prosecutor's criticism of Brown's vocal personality. "She's a largely blunt & passionate, persistent & formidable person. There's a difference between transactional leadership & transformative leadership.
One man came forward and said Brown has helped other garner jobs through projects she's worked on in Jacksonville and other areas. He beseeched the judge to "embrace her through your mercy" and not give her any prison time.
Roselyn, a life-long friend from Brooklyn, New York, came forward to provide her insight into who Brown is as a person. She said Brown is a passionate and hard-working woman who has long been a beacon of support for those in need of help.
After lunch, political consultant David Muller shared testimony on Brown, implying that she's a genuine, caring person.
"It's never about her," he said. "She is the most tenacious fighter for people."
He also discussed a time where Brown called him up and asked for help getting a train, so that she could get supplies to Haiti following an earthquake. She had 18 tractor trailers full of supplies and moved them via a cruise ship to Haiti, Muller said.
"It's never about her. It's about helping other people," he said. "She is a wonderful, compassionate person."
Many in the court clapped following Muller's testimony about Brown.
Corrine Brown issues a statement during sentencing hearing
Former Congresswoman Corrine Brown issued a statement during the sentencing hearing Thursday, apologizing to the court, her family, friends and supporters.
"First and foremost, I want to thank my family friends and supporters for their continued prayers and support."
"I have always strived to protect my name and my reputation"
She said the charges against her are not who she is.
"It runs contrary to everything I am and everything I've ever done in my life." Brown said in her statement. "Public service is an honor and a privilege."
"I ask that you take into consideration all that I've done in my life, and I humbly ask for mercy and compassion. Thank you very much."
Additional arguments by defense attorney
The defense attorney belabored the point that they are against the notion that Brown abused a position of trust, which is established by the evidence presented in the trial.
Smith explained the definition of obstruction of justice, which Brown is accused of doing while taking the stand by the prosecutor, stating that it is the "intention or deliberate effort while on the stand to make material falsehoods."
The judge wasn't so sure and asked the defense attorney to elaborate.
Smith appeared to get emotional after posing two questions: "What type of sentence does justice require in this case?" and "How do you sentence someone who is a legend?"
He attributes some of her actions to the progress our country has made in terms of relations for black people.
Smith said he met with an Orlando attorney who was from Jacksonville and said the attorney described Brown as "our Martin Luther King" for black Jacksonville natives.
"None of those people had to push the boulder up the mountain like she did," said Smith, referring to others in Congress. "She truly is a legend."
Smith said "extensive rigorous community service" would be much more appropriate for Brown than going off to federal prison for five years. Restitution is also not conducive to prison time, Smith argued.
The judge will also be accepting additional letters in support of Brown.
Court recessed at about 2:40 p.m. Thursday. The final sentencing will take place on Monday, Dec. 4 at 10 a.m.
Following the recess, Smith briefly spoke with media regarding the atmosphere in the courtroom, confirming that it was at some points emotional for him because he's gotten a chance to know Brown over the year-plus they've been working together. He stated some of the emotions just show that he's only human.
The Initial Trial
There are a lot of moving parts in the case against Corrine Brown and her co-conspirators.
Carla Wiley first became involved in the fraud scheme when she started dating Ronnie Simmons.
Carla Wiley, President of the now-defunct fake charity One Door for Education. She pleaded guilty last March to wire fraud, and agreed to testify against Brown.
She was president of a charity called One Door for Education, which was never actually registered as a 501(c)(3).
The fake charity received more than $800,000 in four years, with about only $1,200 of it actually going to scholarships for students. That money is now gone.
Simmons was dating Wiley when he told her he needed a nonprofit to financially back a reception for congresswoman Brown in 2012. Wiley offered One Door for Education as an option for that reception.
The charity claimed to give scholarships to poor and underprivileged children seeking the become teachers.
Ronnie Simmons is being indicted along with former Congresswoman Corrine Brown. They are accused of using a fake charity to raise funds for their personal expenses. Photo: Florida Times-Union
During the initial trial earlier this year, Brown's defense attorney, James Smith, described her as a hardworking congresswoman who was dedicated to her constituents.
Lead prosecutor A. Tysen Duva argued during the trial that Ronnie Simmons worked under Brown and did her bidding by taking out $800 a day from the One Door for Education bank account and depositing it into Brown's personal bank account. He did this numerous times, according to Duva and evidence released earlier this month.
The fake charity was essentially used as a slush fund for Corrine Brown's travels, expenses and shopping, according to the prosecutors.
She used the money put in her bank account to go to Nassau, Bahamas with her daughter, fly to Beverly Hills and shop along Rodeo Drive, and attend a Beyoncé concert, according to court documents and previous reports by First Coast News.
The prosecutors also argued that Brown committed wire fraud, mail fraud and stole money from the government after she lied on tax documents.
Brown had friends in high places, such as former CSX CEO Mike Ward. She would ask them for donation to Open Door for Education and many of them gladly donated, according to previous reports and prosecutor testimony.
Ward, for instance, contributed $35,000 to One Door for Education after learning that the money would go toward providing students with iPads for learning.
Prosecutors also argued that Brown lied about and inflated what she gave in tithes to various churches. The churches came forward in the trial and said the donations claimed to be given by Brown did not match their records, to which Brown said she sometimes gave anonymous donations.
Other legitimate scholarship organizations came forward and said they had never received funds from Brown's charity.
Meanwhile, Brown's tax returns claimed she contributed as much as $30,000 – 20 percent to a third of her income, to various charities.
Prosecutors also claimed that without the cash deposits that Ronnie Simmons made to her bank account, she would have overdrawn her account numerous times during 2012 to 2015.
When Brown took the stand, she denied any wrongdoing on her part and said she trusted the wrong people and said they were behind the unlawful acts.
She cried multiple times on the stand and said she was not to blame for what had happened, according to previous reports.
Overall, the prosecution argued that $330,000 of the money garnered through One Door for Education was used for events receptions surrounding the congresswoman. Meanwhile, $70,000 of that money went to cash in the congresswoman's pocket. Carla Wiley pocked more than $100,000, while Simmons is accused of pocketing thousands of thousands of dollars for himself.
The worst part about this whole mess is the fact that everyone knew this woman was crooked but still had no issue palling around with her. She has had issues since the moment she won her election and the Democrat Party has stood by her without question. Yet they are the party who claims to be for the people. Yeah, unless those people are underprivileged children who want to get an education that is.
Please share if you want to see this congresswoman behind bars….
BREAKING: Trump Just Reversed Major Ban But Liberals Are Even More Enraged About It Now – Here's Why
Liberals are melting down everywhere!
Liberals will always find a reason to have a problem with President Trump. It's why they are always protesting over something no matter how ridiculous it is. Whether it's a travel ban or not you can count on them taking the streets. Another issue has come to the forefront that has them protesting yet again.
President Trump reversed his decision to repeal the elephant trophy ban after an immense amount of public backlash. This past Friday he tweeted out a message on social media that he will be upholding a ban for importing trophies of elephants that are hunted and killed in Zimbabwe. This will be pending further review.
His tweet read,
"Put big game trophy decision on hold until such time as I review all conservation facts. Under study for years. Will update soon with Secretary Zinke. Thank you!"
Secretary Zinke also echoed the decision and intimated that he and the president had discussed the issue and were concerned about conservation and the critical need for healthy herds. The statement came hours after a statement by Press Secretary Sarah Huckabee Sanders.
Sanders had defended the U.S. Fish and Wildlife Services decision to end the 2014 ban that had been previously initiated under President Obama. On Thursday the service noted that through December of 2017 they would issue permits to import sport-hunted trophies from Zimbabwe elephants.
The Daily Mail reported.
"The move was met with a barrage of criticism from animal rights groups and activists. It also came on the same day that the US State Department presented to Congress its first annual report on wildlife trafficking which, it said, 'remains a serious transnational crime.' French screen legend and animal rights activist Brigitte Bardot added her voice to the growing chorus of criticism, slamming Trump as 'unfit for office' after his administration's 'shameful actions.' 'No despot in the world can take responsibility for killing off an age-old species that is part of the world heritage of humanity,' Bardot said in a letter to Trump, released through Fondation Brigitte Bardot.
The move is 'a cruel decision backed by Zimbabwe's crazy dictator and it confirms the sick and deadly power you assert over the entire plant and animal kingdom,' the 83-year-old actress added. 'Your shameful actions confirm the rumors that you are unfit for office.'
According to the Great Elephant Census project, African Savanna elephant populations fell by 30 percent between 2007 and 2014, while Zimbabwe saw a drop of six percent.
Despite an overall fall in poaching, Africa's elephant population has declined in part because of continued illegal killing, said a report this year by CITES, the Convention on International Trade in Endangered Species. African ivory, in particular, is highly sought in China where it is a status symbol.
A provision in the Endangered Species Act says the import of such trophies can be legal if accompanied by proof that the hunting benefits broader conservation of the species. Trump's sons are known to have a passion for hunting. In one widely shared photograph, Donald Trump Jr poses with a knife in one hand and an elephant tail in the other, the animal's corpse beside him. The US decision follows tumultuous days in Zimbabwe, where President Robert Mugabe refuses to resign after the military seized control of the country."
SCI President Paul Babaz said in a statement,
"These positive findings for Zimbabwe and Zambia demonstrate that the Fish and Wildlife Service recognizes that hunting is beneficial to wildlife and that these range countries know how to manage their elephant population."
Wayne Pacelle, the organization's president and CEO said,
"Let's be clear: elephants are on the list of threatened species; the global community has rallied to stem the ivory trade; and now, the U.S. government is giving American trophy hunters the green light to kill them."
SCI Director of Communications Steve Comus told NPR in an email,
"In some occasions, the skull might be (could even be skull with tusks). And, there are other parts imported sometimes, as well. What happens is that all of the meat, etc. is consumed by local people there in Africa (typically a village close to where the elephant is harvested). So, most of the elephant not only remains in Africa, but in the stomachs of local Africans."
While animal welfare issues have not been a huge priority for the administration the issues related to it occasionally come to the forefront of the media. The President and his family have received criticism and backlash for trophy hunting in Africa and have almost never spoken out in defense of themselves for it. While others have considered it a non-issue that should not be worried about.
Share if you agree
Share of your believe this issue should be more seriously considered because of the detailed and analytical nature of the problem that everyone wants to simplify