Trump Just Sent 10K Feds Into Liberal Cities After Discovering What Multiple Mayors Were Hiding
IT'S HAPPENING!
The left has a strange soft spot for illegal immigrants which is truly baffling. For some reason those on the left view illegal immigrants like a three-legged puppy that just needs a good loving home. And, the rest of us need to embrace these sombrero-clad fence-jumpers into society as well as their criminal tendencies. Instead of liberals encouraging illegals to come into the country legally they have created a safe space for them in sanctuary cities. For years, the left was able to hide illegals away in this special zones, but those days are now in the past after what President Trump just did.
During Donald Trump's campaign, he promised that he would crack down on illegal immigration and the cities that harbored them. Now, that Trump was elected he has kept his word by allowing ICE to do their job without the federal government interfering. In order to round up all these criminals that are living off the taxpayer's dime, the acting ICE director Thomas Homan has unveiled a new plan. Earlier this week, Homan said he plans on really cracking down on illegal immigration and has brought on 10,000 extra agents to do it. 
Homan also said that Trump policies are a welcome change for his agents after being restrictive so long from the former administration. Now, after years of waiting, ICE agents are able to finally do their job and kick out the foreign squatters.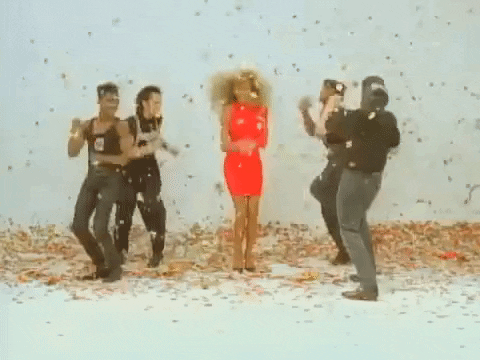 According to Opposing Views:
Immigration and Customs Enforcement (ICE) acting director Thomas D. Homan has indicated that he will deploy thousands of additional immigration agents to detain and deport undocumented immigrants residing in jurisdictions that do not fully cooperate with the agency, also known as "sanctuary cities."
On July 18, Homan asserted during an interview that the Trump administration had enabled his agency to enforce immigration law to the fullest extent. In the acting director's view, President Donald Trump's approach to immigration has been effective.
"You can like President Trump, not like him, like his policies, but one thing no one can argue with if the effect they've had," Homan told the Washington Examiner.
The ICE acting director cited that since Trump assumed office, illegal border crossings had slowed by roughly 70 percent, arrests of undocumented immigrants had risen by roughly 40 percent and that his agents' requests for jailed undocumented immigrants had surged by 80 percent.
"You'd think everybody would be celebrating these policies," Homan added.
During former President Barack Obama's tenure, ICE deported roughly 2.7 million undocumented immigrants. While Obama deported more immigrants than any previous administration, he also installed policies that called on ICE agents to prioritize undocumented immigrants who were apprehended at the border, committed felonies or multiple misdemeanors.
Trump has expanded the criteria for priority deportation to virtually every undocumented immigrant living in the U.S. On Feb. 21, ICE Enforcement and Removal Operations (ERO) director Matthew Albence circulated a memo ordering his agents to apprehend every undocumented immigrant they encountered, ProPublica reports.
"Effective immediately, ERO officers will take enforcement officer against all removable aliens encountered in the course of their duties," Albence wrote.
"What this president has done is taken the handcuffs off of law enforcement officers who are charged with enforcing immigration laws," Homan continued.
The policy changes have been reflected in ICE arrests. Between, January 22 and April 29, immigration agents detained 10,845 undocumented people who had committed no prior criminal offenses other than their immigration status, roughly triple the amount arrested in 2016, according to Newsweek.
Homan has set his sights on sanctuary cities, the jurisdictions with policies that discourage local law enforcement from turning over undocumented immigrants to ICE agents. The acting director asserted "In the America, I grew up in, cities didn't shield people who violated the law."
Homan revealed that the Trump administration had granted his request to hire 10,000 new ICE agents and deploy them specifically to sanctuary cities. The acting director stated that if local governments want to protect an arrested undocumented immigrant, his agents would just sweep through the community.
Acting ICE director preparing sanctuary city crackdown with 10,000 new agents https://t.co/nRjGkdGXeZ

— Fox News (@FoxNews) July 19, 2017
Of course, the left will throw a temper tantrum and whine about it, but the law is the law. If these illegals want to come to America they can do it like everyone else did before them by not breaking the law. Until then they can catch a bus back to where they came from and file the paperwork to become a legal citizen.
The left would love everyone to believe that these illegals are all here to simply make a better life for themselves, however, the crime statistics tell an entirely different story.
According to Breitbart:
Between 2008 and 2014, 40% of all murder convictions in Florida were criminal aliens. In New York it was 34% and Arizona 17.8%.
During those years, criminal aliens accounted for 38% of all murder convictions in the five states of California, Texas, Arizona, Florida and New York, while illegal aliens constitute only 5.6% of the total population in those states.
That 38% represents 7,085 murders out of the total of 18,643.
So, needless to say, it is great to see ICE busting up these sanctuary cities since it is a step in the right direction. Of course, there is much more work to do, but this is just one step in reclaiming our country after years of it being abused. 
H/T [ Fox News ]
FOLLOW us on Facebook at Freedom Daily!
Hillary Missing After What Was Just Found On Body In Horrific Explosion, Even Dems Are Done With Her Now
It's truly startling the massive trail of dead bodies that keep accumulating around Hillary Clinton, as this crooked swamp wench will simply kill off anyone who gets a little too cozy with her secrets. Now an investigative journalist who had just exposed Hillary's latest scandal has just been found murdered, after being blown to smithereens after a rigged car bomb detonated just moments after she drove away from her residence.
Several months ago, investigative journalist Daphne Caruana Galizia was behind the massive leak of 11.5 million documents called the Panama Papers that revealed how a Panama law firm helped some of the richest people from all around the world establish offshore tax havens on the Central American country. This illegal scheme allowed crooked politicians like Hillary Clinton to avoid paying taxes, as they'd simply stash massive amounts of cash in Panama. Now it appears as though Hillary is yet again behind another brutal murder, as she continues to prove she will do whatever it takes to keep her dirty laundry from being aired.
Immediately after news broke of Galizia's horrific murder, alarm bells around the world immediately went off, with political pundits  immediately labeling Galizia's death a "political murder."
"Shocking doesn't begin to describe this," journalist Mark Micallef wrote, where it's believed that Galizia was blown up by a bomb that was being remotely controlled and detonated by an IED.
In the weeks leading up to her murder, Galizia had told authorities that she was being constantly harassed and threatened with her life. ABC News reported:
Caruana Galizia had been sued for libel because of various articles she wrote on her blog Running Commentary, and she had filed a report with the police two weeks ago that she was receiving threats.
Monday evening's Parliament session was scrapped, except for briefings about the bombing scheduled to be given by Mr Muscat and opposition leader Mr Delia.
Disturbingly, Galizia's death is already being tied directly to Hillary Clinton. Bernie Sanders was very vocal in calling Hillary out for her offshore account last year, where the Democratic senator had publicly vowed to prosecute Hillary to the full extent of the law if he was elected as president. Politco reported:
Responding to the 11.5 million documents leaked this week showing how a Panama law firm helped some of the world's wealthiest people establish offshore tax havens on the Central American country — the so-called Panama Papers — Bernie Sanders on Tuesday vowed to end the Panama Free Trade Agreement, tying Hillary Clinton to the same policies that he claimed fostered the practice.
"The Panama Free Trade Agreement put a stamp of approval on Panama, a world leader when it comes to allowing the wealthy and the powerful to avoid taxes," the Vermont senator said in a statement released through his campaign, adding that he has been opposed to it "from day one."
Vowing to use his authority as president to "terminate the Panama Free Trade Agreement within six months," Sanders said his administration would "conduct an immediate investigation into U.S. banks, corporations and wealthy individuals who have been stashing their cash in Panama to avoid taxes."
"If any of them have violated U.S. law, my administration will prosecute them to the fullest extent of the law," he said.
This startling incident comes on the heels of another murder that Hillary's suspected of being behind. At the end of August, State Department and federal agent employee Kurt Smolek's decaying corpse was pulled from the Potomac River. Smolek was hot on the trail exposing Hillary's ties to PizzaGate, as well as her ties to a human child trafficking ring in Cambodia.
Cambodia is a country that is infamous for their human trafficking, child sex trafficking, and child sex tourism. The location where Smolek was stationed was a hot spot of this type of illegal activity, and it's possible that he had been privy to some damning information on Hillary Clinton.
"Yet another State employee is found mysteriously dead, his body pulled from the Potomac after being reported missing. This is related to PizzaGate as possible ties to the child trafficking and the criminals behind the numerous email and fraud related 'mysterious deaths'. There are clear links to overseas child trafficking hotspots, recent mysterious deaths related to the DNC / Clinton / email scandals, links to Clinton's state dept." 
How many more people who cross Hillary will wind up dead? It appears as though the massive trial of dead bodies will keep accumulating as long as Hillary Clinton is still alive.
Angry Army Ranger Showed Up At Kaepernick's Front Door With BRUTAL Lesson On How 'Real Men' Should Behave
Third-string quarterback Colin Kaepernick hasn't been able to find land a job this season and now spends all his free time being a professional victim. He spent the entire summer race-baiting with his Muslim girlfriend, where they pushed the ridiculous narrative that his unemployment was because the NFL was a racist organization against blacks. Several days ago Kaepernick's whining became even more outlandish, where he filed a formal complaint against President Trump and the 32 NFL teams, where he's accusing them of "colluding" together to keep him from playing ball. Now America's Benghazi hero  Kris "Tanto" Paronto has finally had enough of this whiner, and decided to eviscerate Kaepernick publicly, with a post about this country's "real men."
On Tuesday, the NFL solidified their death with the proclamation that they'd now been holding weekly "activism" meetings so these "oppressed" millionaires can continue to have a platform to bash America and our country's cops. Despite successfully hijacking the NFL, liberals still had to find something to complain about, where they immediately began to gripe that unsigned Kaepernick wasn't invited to the meeting.  Kaepernick was obnoxiously all over social media echoing these sentiments when his complaining caught the eye of Benghazi hero Kris "Tanto" Paronto.
Just hours later, Paronto tweeted directly at Kaepernick regarding his "activism" along with this photo with a caption that read: "Real Men Taking a Knee."
I'm going to leave this right here @Kaepernick7 #realmentakingaknee pic.twitter.com/fKe8BXU1HK

— Kris Paronto (@KrisParonto) October 17, 2017
Take that, Kaepernick! These kneelers have absolutely no freaking appreciation for anything they enjoy here in America, including the generations of personal sacrifices our soldiers have made they can run off at the mouth and bash America over ridiculous claims of "injustice." If there's any "injustice" that needs to be investigated, it's Obama and Hillary's scandal where they left our men in Behgazi to rot so Obama's reelection chances could be preserved, since at the time of Benghazi, Obama was busy pushing the false narrative that Al Qaeda was "on the run."
What makes Kaepernick's incessant whining even more pathetic is the fact that he takes no personal responsibility for his unemployment, as he continues to ignore the FACT that no one wants him because he's simply a crappy football player.
Over the weekend, Kaepernick lawyered up and filed a grievance against the NFL and President Trump claiming that there's a massive "conspiracy" between the 32 NFL teams and Trump to keep him off the field. Despite leading the 49-ers to a historic franchise loss last year, Kaepernick amazingly still believes there's a rampant conspiracy between President Trump and 32 NFL teams to keep him off the field.
Former 49ers second string quarterback Colin Kaepernick lawyered up over the weekend, and has now filed a grievance claiming all 32 NFL teams conspired to keep him off the field.
Kaepernick, and his attorney — celebrity lawyer Mark Geragos — say that all 32 team owners conspired together to deny him a spot in professional football, even though Kaepernick walked away from a one-year option on his contract with the 49ers, and hasn't been an asset to any football team since 2013.
NFL owners, the complaint says, "have colluded to deprive Mr. Kaepernick of employment rights in retaliation for Mr. Kaepernick's leadership and advocacy for equality and social justice and his bringing awareness to peculiar institutions still undermining racial equality in the United States." Kaepernick contends that it's a "statistical impossibility" that he has not, so far, obtained gainful employment as a professional football player.
If anyone deserves the spotlight, it's the brave men and women of our armed forces who continue to put their lives on the line daily to keep our country safe. But because of our twisted society, ungrateful millionaires like  Kaepernick will continue to make headlines every time he opens his mouth to whine, as liberals will continue to use him as a pawn to destroy everything that our country represents. If liberals can successfully demonize our country and make young people ashamed to stand for the flag, this is just one step closer to the full destruction of our country.
SHARE if you agree with this Army Ranger that REAL MEN STAND for the ANTHEM!
H/T [IJ Review]
Thug Tries To Carjack White Woman, Realizes BIG Mistake Too Late When He Didn't See What Was Inside
In today's world, one can never be too careful considering the increase of violence in our society.
With the mainstream media and the left continually fanning the flames of division, criminals have become even more brazen with their violent acts.
These miscreants seem to be under the impression that they are entitled to forcefully take others people's property by any means necessary. That is what one thug thought he was able to do when he met a woman at a gas station that was selling her car, but instead of buying the vehicle he attempted to steal it.
However, this carjacker soon realized that he messed with the wrong woman when he saw what she was packing and ended up in a body bag. 
Louise Ornduff, 36, and her son Kalaeb, 18, were attempting to sell her 2016 Nissan Rogue in Clearwater, Florida, and thought they had secured a buyer.
Louise and Kalaeb drove the car to a nearby Bank of America to meet with the potential new owners shortly after dusk to show the vehicle and negotiate a fair price for it. Though instead of Lousie handing over the keys she and her son were in for a terrifying surprise when the men showed up armed with guns and demanding the keys to the 2016 Hyundai Veloster that Kalaeb Ornduff had driven to the bank.
Louise was no pushover and was not about to give in to these thugs and fired a single shot at Lasupta Singletary, 18, and Jernalen Dreshaw Coleman, 17 as they fled away. That shot hit Singletary, and he was pronounced dead at Mease Countryside Hospital shortly after the horrifying incident.
But, here is where it gets tricky for this Southern Baptist mother and wife since she fired her weapon at these thugs and killed one she may not be able to claim self-defense since they were fleeing the scene. 
Here is more from Tampa Bay Times:
Police are reviewing details of the case with the Pasco-Pinellas State Attorney's Office to determine whether to bring charges against her. Many details that could determine whether a claim of self-defense is legally sound have yet to be released by investigators, citing the open investigation.
"The timeline is going to be critical," Deputy Chief Eric Gandy said during a news conference. "It's important to determine whether the threat existed when the shot was fired."
With the limited information released by police, experts have varying opinions about whether Florida's "stand your ground" law would be applicable.
For some, it doesn't look promising.
"She's got big problems," said Denis deVlaming, a longtime defense lawyer and former prosecutor.
Use of the stand your ground defense has three criteria, deVlaming said: the person is not engaged in illegal activity, the person has a right to be there, and if the person used deadly force to prevent great bodily harm or death or commission of a forcible felony.
Had she shot just before or during the course of the robbery, she would have been justified, deVlaming said. But she loses that ability when the perpetrators are fleeing.
Key details of the incident will likely come into play, such as whether the car was going toward the Ornduffs, where the bullet entered the car and how far away the car was from them, said Charles Rose, a law professor and director of the Center for Excellence in Advocacy at Stetson University College of Law.
Police declined to release a more detailed timeline of the event, as well as the number and type of guns used in the incident. Gandy said there were "some complications and questions over the transaction that occurred . . . and the circumstances of how these two groups came together" but did not elaborate further. Both cars are owned by the Ornduff family, police said.
Records show Louise Ornduff of Clearwater has no criminal history in Florida — another potential factor in deciding whether to bring forth charges, deVlaming said.
In all honesty, this is precisely why everyone needs to carry and be prepared to defend themselves in any situation.
These thugs were planning to do bodily harm to Lousie and her son and if she was not carrying it could have been her harmed rather then the attacker.
While the investigators are combing through this case hopefully, they will decide not to press charges against this mother who was in fear for her life and the life of her son.
H/T [Tampa Bay Times]
FOLLOW us on Facebook at Freedom Daily!