Ungrateful LaVar Ball Just Made SICK Demand Of What He Wants From Trump After He Saved His Son From China
After President Trump helped secure the release of three UCLA basketball players from "house arrest" in China for shoplifting controversy is still swirling. When the players were freed, thanks to Trump speaking to President Xi, the young men were sent back to America. Cody Riley, Jalen Hill and LiAngelo Ball, the younger brother of Los Angeles Lakers rookie Lonzo Ball all thanked Trump for intervening on their behalf, but not everyone appreciates what the president did.
LaVar Ball, the father of LiAngelo Ball, is not accepting of President Trump's help in the situation one bit and has made a point to bash him every chance he gets. In an interview with CNN's Chris Cuomo on Monday night, Ball went on a disgusting rant diminishing Trump's help, and that is not all he said.
This ungrateful man actually dared to say that Trump didn't do all that much to help release his son from communist China, and if he had offered a ride to the boys on Air Force One, then he would thank the president.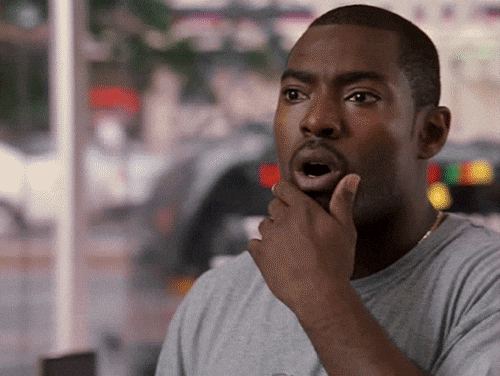 Here is more from Breitbart:
In an extraordinary interview Monday with CNN's Chris Cuomo on "CNN Tonight," Lavar Ball, father of UCLA Basketball's LiAngelo Ball, explained that President Donald Trump would have gotten a "thank you" from him had he flown his son and the other two detained players home from China.
The players were being held in China for shoplifting while in the country for a basketball game.
Saturday, LaVar Ball refused to acknowledge Trump's role in getting the three players home, to which Trump responded by saying he should have left the basketball players in jail.
Cuomo pressed Ball to thank Trump, but Ball said he would only thank the president had he let the trio come home with him on his plane.
"I would have said thank you if he put him on his plane and took him home," the elder Ball told Cuomo. "Then I would have said thank you, Mr. Trump, for taking my boys out of China and bringing them back to the U.S. There's a lot of room on that plane. I would have said thank you kindly for that."
Now, that is not the worse of what Ball had to say in this interview, in fact, those are just the highlights. Ball went on to downplay the actions of his son essentially saying that shoplifting in China was not that big of a deal.
"I'm from LA. I've seen a lot worse things happen than a guy taking some glasses. My son has built up enough character that one bad decision doesn't define him. Now if you can go back and say when he was 12 years old he was shoplifting and stealing cars and going wild, then that's a different thing," he added. "Everybody gets stuck on the negativity of some things, and they get stuck on them too long. That's not me. I handle what's going on, and then we go from there."
Um, are kidding me, sir?
Shoplifting in China is a huge deal, and these "boys" could have faced 5-10 years in prison if convicted. Oh, but that is not all this entitled father had to say about the entire ordeal.
So, LaVar Ball is saying that since President Trump did not invite the players onto Air Force One, essentially rewarding them for bad behavior, he doesn't need to thank him.
It is evident that LaVar Ball is missing the point, and what makes it even more ironic is that liberal bootlicker, Whoopi Goldberg gets it. Last week, Whoopi Goldberg and her co-hosts on ABC's "The View" expressed their astonishment over the fact that these players were arrested in the first place. Then Goldberg went on to say that the players embarrassed the country, President Trump, and most of all themselves, and the credited Trump for their safe release back home.
"You embarrassed your families, you embarrassed the country, and you embarrassed the president," Goldberg said. "Now I'm not a big fan of the president, but the fact that he had to call and get your asses out of there is not anything to be proud of or think is cool."
"If this isn't the stupidest thing a young person has done, particularly if you're over six-feet tall, and black—" she continued.
"You kinda stick out," Sunny Hostin interjected.
"Is this just the ridiculous stupidity of youth?" Goldberg asked, recounting how they were detained for stealing items from a Louis Vuitton store in a foreign country without many black people.
"Now, you're in China—you're this big!" she said, reaching high into the air to indicate the players' height. "It's not like you're gonna blend, you're not going to blend in, run out."
Goldberg said their families and mentors had no doubt told them numerous times not to do things like this, and she said the foolishness of youth is the only explanation for something so dumb.
Now, it is not often that anyone on the conservative side agrees with any of these ladies on "The View" but even a broken clock gets it right twice a day, and these women got it right this time.
Maybe LaVar Ball should take a few notes from these women and say thank you to President Trump for his help or at the very least he can keep his mouth shut.
H/T [Free Beacon]
BREAKING: Court Just DEMANDED That Trump Has To Enforce Obama's Sick Policy – This MUST Be Stopped!
NO DAMN WAY!
Liberals and feminists have a long list of "rights" that they demand at the tax payer's expense, but none is demanded as firmly as the so-called "reproductive rights." Apparently the "life, liberty and pursuit of happiness" is outdated and should include "right to reproduce and then murder offspring in utero" if the Constitution is to reflect the current climate among those who need government assistance.
While it's bad enough that Americans are allowing children to be killed while in the mother's womb, thanks to some Obama era policies and judges who like to legislate from the bench, we will now be forcing employers to provide oral contraceptives and even providing abortions for illegal aliens.
According to the Conservative Review, these are cases where the President decided that neither employers, nor the United States government are to be held financially responsible for the results of the sexual activity of those legal or illegal residents of the U.S.  You see, unlike appendicitis, pregnancy is 100% preventable, and making other people pay for your choices is not only socialist, it's just plain crazy:
"Since a court has now ruled that illegal aliens have the right to come here and demand access to an abortion, what a Pennsylvania judge did last week may not be surprising. But it's no less insane.
Judge Wendy Beetlestone, an Obama appointee to the U.S. District for the Eastern District of Pennsylvania, ruled that the Trump administration must continue enforcing the Obama-era contraception mandate, forcing employers to directly or indirectly provide contraception as part of their mandated insurance benefits for their employees. As part of a growing trend, Beetlestone applied the injunction nationwide against yet another good policy from the Trump administration, this time at the behest of Pennsylvania's attorney general. Obama's legacy lives on through the courts."
This is troubling on many levels, not the least of which being that it's just another way for those who disagree with President Trump's policies to circumvent the decisions of the President that the people elected. Judges are in non-elected positions to shield them from the backlash of people who might disagree with their decisions. Unfortunately, that means that if an unconstitutional one slips through (or is shoved through by a less than ethical party) their decisions are extremely damaging:
So, how can a state government obtain standing [sic] to sue for the imposition of a contraception mandate? Here is the kicker from Judge Beetlestone:
The Commonwealth's concern is absent available cost-effective contraception, women will either forgo contraception entirely or choose cheaper but less effective methods — individual choices which will result in an increase in unintended pregnancies. That, in turn, will inflict economic harm on the Commonwealth because unintended pregnancies are more likely to impose additional costs on Pennsylvania's state-funded health programs.
In October, President Trump stopped enforcing an Obama-era arrangement to coerce employers into covering contraception and abortifacients in violation of their religious beliefs. But as I observed in the Masterpiece Cake Shop case, this is about more than religious liberty. It's an issue of property rights. No employer should be forced to cover a particular drug, especially one that is so readily available. Acknowledging that there is no evidence of harm or people dying on the streets with pregnancies they can't handle due to the $20 "burden" of birth control, the judge cloddishly defended her injunction by asserting that 'there is no need to wait for the axe to fall before an injunction is appropriate.'
After almost every lower court upheld Obama's new scheme, the Supreme Court refused to rule on it, allowing the muddled status to continue in the lower courts. In 2015, in the Stormans case, the Ninth Circuit ruled that a Washington state pharmacy must provide essentially every type of contraception under the sun, even though 30 other vendors sold all the products within five miles. SCOTUS refused to grant an appeal to the owners of the pharmacy. Now, a single Pennsylvania judge is able to force the entire scheme on a subsequent president.
The legal system and corrupt courts have elevated the "right" to an abortion or contraception to such a level that now America is becoming a magnet for abortion chain migration. Remember when the U.S. Court of Appeals for D.C. created a right for illegals to come here and demand an abortion? The ACLU has two more customers to sue the government for such a right. And guess what? They are going back to Judge Tanya Chutkan, the same D.C. federal judge who issued the first order!"
This year will no doubt be remembered for many things: President Trump's political shakeup, scandals plaguing not only Hollywood but also Washington, not to mention North Korea and the dangers that it brings with it. But all of those changes will pale in comparison to the potential damage that can be done by liberal activist judges who find it within their per-view to re-write the law to reflect their own personal opinions.
[H/T: Conservative Review]
FOLLOW us on Facebook at Freedom Daily!
BREAKING: 50 Congressional Members QUITTING After SICK 'Megastory' Exposes Them ALL – This Is HUGE
The trash is taking itself out!
Washington's current climate of constant accusations and scandal has left the nation somewhat taken aback at the reality of what is going on behind closed doors, funded by the hard-working taxpayers. That disgust is followed quickly by the frustration of not knowing which accusations are true, and which are paid positions, used to manipulate the results of elections.
While we, the people, try and sort out who is truly in Washington to carry out the will of the people, and who is trying to turn their congressional offices into their own personal harem, many on the hill are just as confused as we are, trying to figure out which of the people they've worked alongside are predators, and which might be sticking around for a while.
One recent report from Politico has Washington insiders scrambling. The report claims that a news organization might be releasing the names of up to 50 lawmakers who have been involved in a scandal that could end their career. As if that weren't bad enough, not only will those elected officials be affected, but everyone on their staff, as well as anyone else who's close to them:
"The details change almost daily, but the rumor won't die: A credible news organization is preparing to unmask at least 20 lawmakers in both parties for sexual misconduct.
Washington is also gripped by uncertainty over whether the nationwide awakening to workplace misconduct might be manipulated into a political weapon. Senate Minority Leader Chuck Schumer (D-N.Y.) went to law enforcement after being targeted last week by a forged harassment complaint against him, and Sen. Richard Blumenthal (D-Conn.) last month parried a false accusation of misconduct posted on Twitter."
"You want to have a welcome environment to report abuse — you don't want to deter victims," Sen. Lindsey Graham (R-S.C.) said in an interview. "But you've got to have enough due process and scrutiny to make sure it's accurate."
"I think this environment is pretty crazy right now," Graham added, and "what happened to Sen. Schumer is a concern to a lot of us."
Just this month, five members of Congress have been forced to resign or retire after being accused of sexual misconduct: Sen. Al Franken (D-Minn.) and Reps. John Conyers (D-Mich.), Ruben Kihuen (D-Nev.), Trent Franks (R-Ariz.) and Blake Farenthold (R-Texas).
Rep. Joe Barton (R-Texas) also called it quits after graphic text messages sent by him were posted online.
The raft of accusations and departures is prompting uncomfortable conversations all over the Capitol.
Aides in one Democrat's office were summoned recently to a meeting organized by a fellow staffer and asked whether they'd ever heard of an accusation against their boss, according to a source in the room. Other press secretaries have asked their bosses about any personal skeletons, wanting to unearth possible sexual landmines [sic] before they detonate in the media."
What Democrats want and what the people want might be a little different in this case. Washington isn't Vegas, and we would be better off if more people remembered that. You shouldn't go looking for free money, and what happens there doesn't stay there. The accountability standards aren't all that high, and yet those who promised to serve the people of their constituency still can't seem to live up to it, in many cases.
Those who have perpetrated these crimes are obviously sweating it out right now, and with good reason, but those who've done nothing wrong shouldn't have anything to fear, and yet the false accusers are almost as plentiful as those with a real grievance:
"What no one on Capitol Hill knows for sure is where legitimacy begins and ends. Part of the reason that the rumor about 20 or more lawmakers being unmasked as sexual harassers has proved so durable is that, after the recent wave of resignations, it feels both shocking and believable.
The speculation about a harassment story started more than a month ago, even before Conyers became the first lawmaker connected to harassment allegations. Sometimes POLITICO is named as the media outlet behind the story, but CNN and The New York Times are occasionally called the central players in the speculation.
By last week, The Washington Post was the organization, and the number of members had grown more grandiose.
'I am hearing The Post has a list of 40-50, evenly split between the parties, that have had sexual harassment charges," one lobbyist texted POLITICO.
Since the speculation began, members and aides from both parties in recent weeks have buttonholed reporters to try to gauge what they're working on regarding sexual harassment — and, perhaps, to put their own minds at ease that no one is dogging them. In the past week alone, at least four lawmakers have asked POLITICO whether the bombshell story is real.
The atmosphere in Congress has reached the point that one Republican leadership staffer told POLITICO she worries that members might think the worst if they're called into Speaker Paul Ryan's office."
America is finally feeling the results of its acceptance of the "if it feels good, do it" doctrine, and it's not a good feeling. What started out as the activities of the morally desolate has finally become acceptable by anyone who thinks they can get away with it, and it has bread a culture of predators and victims.
Alexis de Tocqueville said a long time ago that "America is great because America is good; and if America ever ceases to be good, she will no longer be great." We are at a turning point, and if we can change the way our lawmakers view morality, we might be able to turn back to greatness. If not, the future is bleak.
[H/T: Politco]
FOLLOW us on Facebook at Freedom Daily!
BREAKING: Trump Deploys Military After Catching Obama In MASSIVE Act Of Treason
Shocking new information has broken the internet in recent days about the unbelievable acts of treason that Obama committed while in office. Last week, hardcore evidence emerged how Obama worked hand-in-hand with ISIS terrorists to secure massive amounts of weapons and arsenal to their terror group. Then immediately after that report surfaced, alarming information revealed how Obama turned a blind eye to Hezbollah's drug-trafficking and money-laundering operations in order to appease Iran and ensure his Iranian nuclear deal would be finalized. Now the floodgates of another Obama scandal is blowing wide open involving the former President's disturbing ties to a Taliban crime ring, and now a furious President Trump is stepping with our military forces, as Trump's generals declare "the gloves are off."
Aiding and abetting the enemy of the United States is the textbook definition of treason, which is exactly what Obama did for the past 8 years. But in addition to emptying out GITMO and putting Iran on a path to nuclear arms, we're now learning that Obama worked along side the Taliban in Afghanistan to ensure that the terror group would become the world's top leader in heroin, where their enterprise is now generating billions of dollars for the terror group to carry out their operations against the West. 
"The Taliban in Afghanistan has spent over a decade funding their operations from opium farms and their mass production of heroin. This was able to take place under the Obama administration which refused to target their illicit operations. Obama allowed the Taliban to become the worlds top producer of heroin, generating $billions for the terrorist outfit," Conservative Daily post reported. 
Now President Trump is going to war and deploying our military in an attempt to undo the massive drug enterprise that Obama actively supported by targeting their revenue stream and attacking their opium refining labs. In light of this stunning information, Trump's military General said "the gloves are off" as Obama's treasonous alliance with these Taliban drug cartel members are being exposed. "Since November 20, U.S. troops and their Afghan allies have been targeting the Taliban jihadists' opium business in their Helmand stronghold, the top-poppy producing province in Afghanistan," Breitbart reported. "The U.S.-NATO coalition in Afghanistan has pulverized 25 Taliban labs used to process opium and its deadly heroin derivative, depriving the narco-jihadists of $80 million in illegal drug proceeds in the first three weeks of an unprecedented counternarcotics air campaign."
Watch a M142 HIMARS conduct an artillery strike on a Taliban narcotics production facility in Helmand province Dec. 8, destroying nearly $1 million in direct Taliban revenues. "In the face of this pressure," @Commander_RS said, "the Taliban cannot win." pic.twitter.com/3HVUbet7jG

— USForces Afghanistan (@USFOR_A) December 9, 2017
Obama's illicit Taliban drug ring is only the beginning of scandalous information emerging this week. We all knew of Obama's backroom deal to put Iran on a path to nuclear weapons, but according to new breaking scandal, Obama was willing to do whatever it took to finalize the Iran nuke deal, even if it meant putting the lives of every single American at risk. Dennis Michael Lynch reports:
According to Politico, the Obama administration turned a blind eye to Hezbollah's drug-trafficking and money-laundering operations — some of which were unfolding inside the United States — to help ensure the Iran nuclear deal would be finalized.
A project led by the Drug Enforcement Administration, known as Project Cassandra, reportedly targeted the Lebanese militant group's criminal activities, which included gun and drug-tracking equal to $1 billion. But by tossing a string of roadblocks holding back the project, Obama administration officials helped Hezbollah to grow into a major global security threat bankrolling terrorist and military operations, the report added.
In conducting its report, Politico spoke with former Obama administration officials who were involved with the anti-Hezbollah efforts. They claim Obama and his team stopped the U.S. task force from bringing down the criminal network. "When Project Cassandra leaders sought approval for some significant investigations, prosecutions, arrests and financial sanctions, officials at the Justice and Treasury departments delayed, hindered or rejected their requests."
Political commentator and syndicated columnist Charles Krauthammer said in light of these startling new details, that Barack Hussein Obama needs to be immediately arrested for his crimes against America. "If a company did this, a CEO would be in jail right now," he stated on a recent segment on Fox News.
Thanks to Obama, not only has ISIS risen to power with the massive stash of American weapons they now have at their disposal, but the Taliban now has a multi-billion dollar heroin enterprise they're now using to fund terrorism against the West. It's time for President Trump to crack the whip and go after Hussein Obama with a vengeance, and show the world what happens to traitors who sell us down the river in order to further the cause of Muslim terrorists who have vowed to kill us!